Nowadays, technology has become a huge part of our daily lives. Our homes, especially, are getting smarter and smarter every day. Many houses now feel the need to have pre-installed Amazon Echo speakers and other smart automation systems.
Keeping that in mind, you've probably already heard about smart lighting setups. More specifically, Philips Hue bulbs are all the rage right now.
Because of their rising popularity, many smart homeowners are wondering whether or not to purchase them. As a result, we're here to answer the question for you: is Philips Hue worth it? Or are they a rip-off?
Why Is Philip Hue Popular?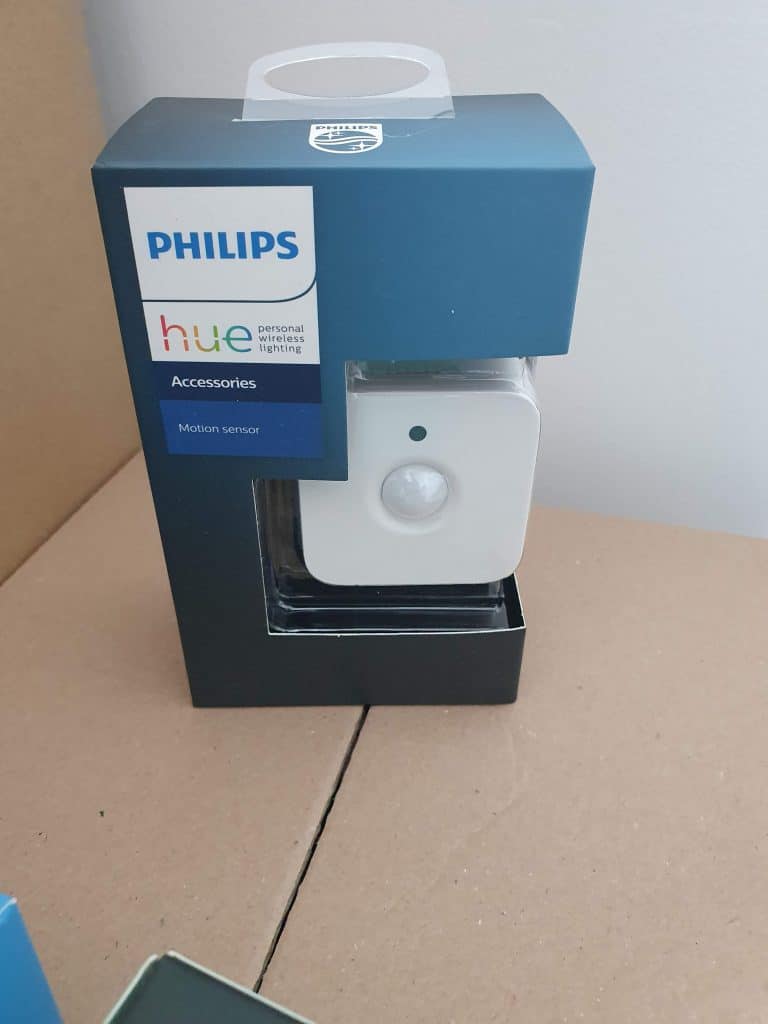 Philip Hue light systems offer a range of features to smart homeowners. These advantages are the reason behind their products' rising popularity.
Among those benefits, perhaps the most noteworthy one, is that Philip Hue bulbs are incredibly energy-efficient. That's because you can set them to turn on at sunset and off at sunrise, which in turn, saves power. 
Another efficiency benefit is the option to configure an automatic schedule for your lights. Plus, if you're a forgetful person, installing a Philip Hue system helps you remotely check on – and control – your lights through an app.
Last but not least, these lights are also equipped with geofencing technology. Meaning, they can connect to your phone's GPS then use it to locate your position from home. This way, the bulbs will turn on when you're back and go off when you head out. 
How Is Philip Hue Different?
In addition to the features mentioned above, there are other ways Philip Hue bulbs stand out from the average bulb. That's because Philip lights grant you options that traditional bulbs don't. 
For example, one of these choices includes the ability to dim your lights and set their brightness to match your mood. In addition, you can connect the Hue system to other smart devices in your home. 
Both of these features allow you to be in an environment that has the right color hue to fit your mood, music, or Netflix movie. What's more, the system also comes with pre-installed scenes you can choose from, such as entertainment, work, or fitness.
There are additional perks that come with Philip Hue lights too. Those include the option to set an alarm with them. The way this works is that the lights get brighter as you approach your wake-up time. They are also voice-controlled.
Having said all that, there's no reason to doubt the growing demand for Philip Hue smart lights. Their intelligent system fits perfectly in today's need for simplicity, aestheticism, and functionality.
But… is it worth paying the high price for them?
What Makes Philip Hue Expensive?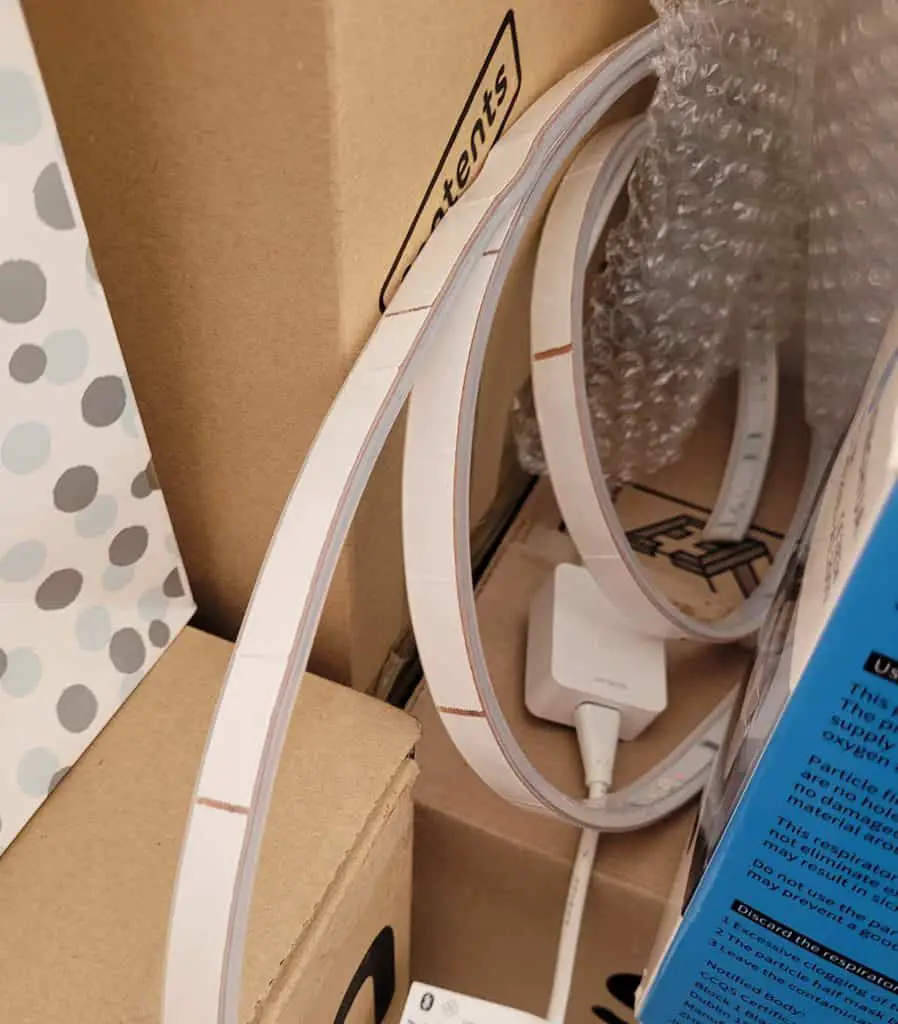 On one hand, the Philip Hue features we mentioned above make their products a genuine steal. On the other hand, however, they're not very budget-friendly. 
As a matter of fact, the reason why people consider them a rip-off is because of their "unreasonably" high prices. 
Before we get into whether it's reasonable or not, let's tell you the three main reasons why Philip Hue is pricey in the first place:
LED Bulbs
Philip Hue only provides high-quality LED bulbs. These white-light systems are costly because they're both eco-friendly and energy-effective. They use up less power compared to traditional halogen bulbs.
As a result, Philip Hue bulbs don't heat up as fast as normal bulbs do. This increases their energy-saving rate. It also makes them easier to install and remove.
High-Tech Design
Philip Hue owes the convenient features they offer to the advanced technology behind each product's design. That's because their bulbs contain Zigbee and Bluetooth chips, both of which are responsible for the remote control of your light systems.
In addition to that, the bulbs are made to be compatible with pulse width modulation systems (PWM). Simply put, it's the reason why you can dim your lights to your preferred brightness. 
RGB-CCT Perks
RGB-CCT technology is an upgrade to the standard RGB tech. That's because it features two more colors alongside the typical red, green, and blue trio. Those colors are a cool and warm white light. They're important because they balance out the other three LEDs.
In addition, RGB-CCT also allows you access to a wider array of hues compared to RGB bulbs. Not just that, but scenes made from RGB-CCT lights are softer and easier on the eye. The technology also doesn't reduce the bulb's shelf life.
Philip Hue Bulbs: Colors and Prices
Generally speaking, Philip Hue offers three color bulbs. You get to choose their cap type, size, and style. 
Your choice is based on your lamps and whether you'll install the lights indoors or outdoors.
White Light Bulbs
These are your typical white bulbs, only they're smarter and can be dimmed. Their voltage power, when put in traditional terms, can be 60W or 75W. This depends on the bulb's type, of course.
In addition, Philip Hue's outdoor white-only lights are designed to be weatherproof. They're also available in a soft white color. So, you can have a warmer toned home during the evenings. 
That being said, the price of indoor white-light bulbs is $12-20, depending on how many you buy.
White Ambiance Bulbs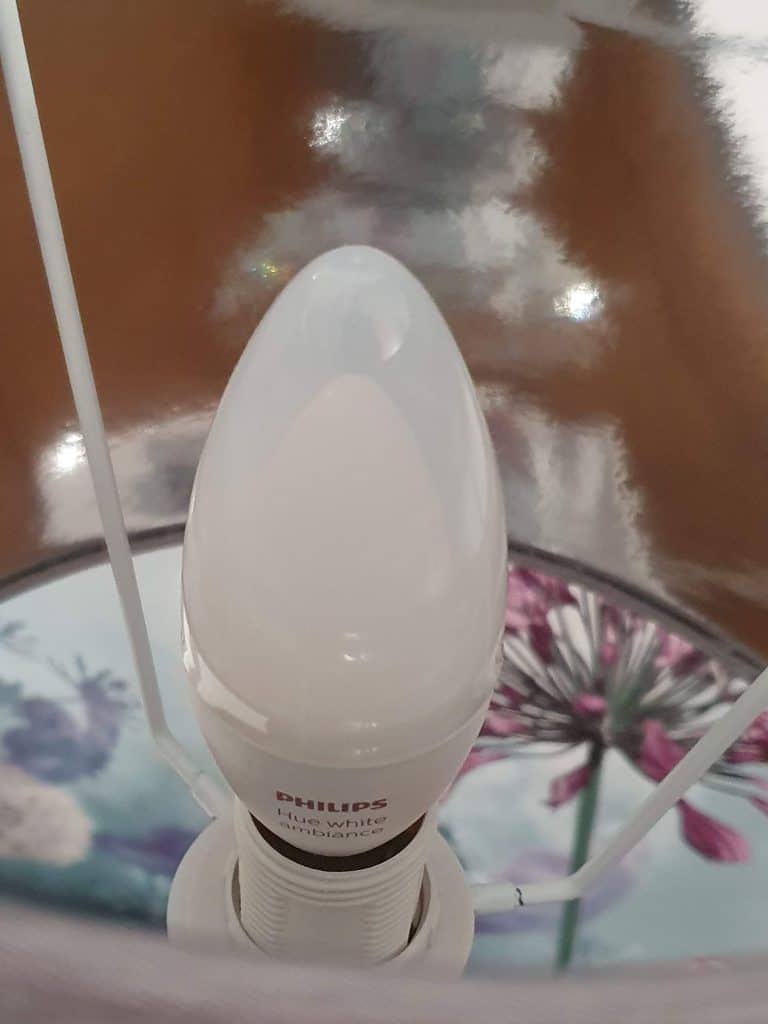 Philip Hue took your typical white light bulb and upgraded it with this ambiance feature. This technology allows you to switch between blue and warm yellow light throughout the day. This helps set scenes that suit your mood.
Similar to the white bulbs, ambiance lights also come in either 60W or 75W. In addition, their standard number of lumens is 1,100, but they can be toned down or dimmed to your liking.
Having said that, white ambiance lights for indoor use are $24.99 per bulb. They also come in different inner wirings styles, all of which are priced differently. For example, the filament globe ambiance bulb is $39.99.
Colored Light Bulbs
The final option Philip Hue has to offer is their colored lights, which is their most popular product. That's because they're the reason for the colorful hues that are constantly advertised.
In other words, you can choose to set these lights to any of the 16 million colors they have to offer. You can also pick either of the two styles they come in. There's no need to worry about the bulb's light power as it's the same as the other two options above.
That said, colored light bulbs that you install indoors retail for $49.99 per bulb, while those that you set up in your backyard are sold for $54.99 a bulb.
Why Should I Consider Philip Hue Bulbs?
Not only is it a household brand, but Philip Hue also guarantees bulbs that are manufactured from high-quality components, with the technology and design to match their reputation. As a result, they offer their customers a 3-year warranty on their products.
Keeping that in mind, Philip Hue products are hard to replace with cheaper alternatives. This is mainly due to the fact that knock-offs won't share all the features that Hue bulbs provide you. Plus, the typical shelf life of their bulbs is 25,000 hours. 
How Can I Save Money With Philip Hue?
Great question! If you're wary about fully committing to smart light systems, we recommend going with one of Philip's many starter kits. 
They're also a great option for those who only want to experiment with smart bulbs. That's because these starter kits include a Philip Hub that you install onto your home router.
You can then use this hub device to control your smart lights. The kit also comes with 2-4 bulbs depending on your choice. Collectively, a kit is a cheaper option than buying the bulbs and hub separately.
Final Thoughts
Is Philips Hue worth it or are they a rip-off?
In short, we're here to say that they more or less are worth the price. It's not a definitive answer because we understand that smart lights aren't for everyone. That said, the technological perks and the environmental benefits behind Hue bulbs are enough reasons to consider them for your home.