Home automation is becoming increasingly popular, and smart plugs are one of the most basic and affordable ways to get started. Smart plugs allow you to remotely control lamps, appliances, and other devices and set up automation routines. They work great with Home Assistant, the popular open source home automation software.
When choosing a smart plug for Home Assistant, you'll want to consider factors like compatibility, reliability, features, and price.
Here are my top picks for the best smart plugs to use with Home Assistant:
1.TP-Link Kasa Smart Plug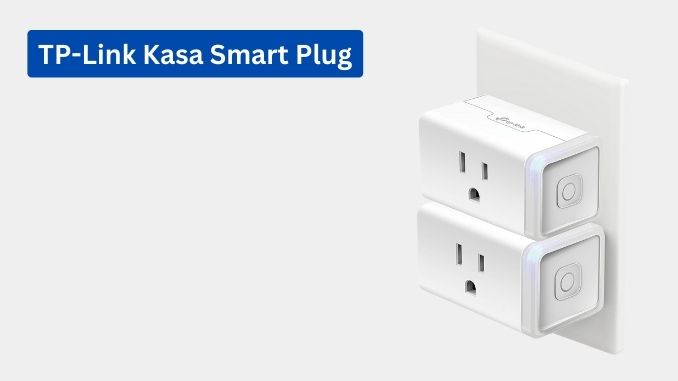 The TP-Link Kasa line of smart home products consistently ranks among the top smart plugs on the market. The Kasa Smart Plug (model HS103) is my top overall pick for use with Home Assistant for several reasons:
Compatibility – Kasa plugs work natively with Home Assistant using the Kasa integration. No hubs or extra hardware required.
Reliability – In my experience, Kasa devices are rock-solid and reliable. The plugs connect easily and work continuously without random disconnects.
Features – You get all the essential features like remote control, scheduling, and monitoring energy usage. The Kasa app is also excellent.
Price – For the quality and functionality, Kasa smart plugs are very reasonably priced. A 2-pack typically costs around $15.
Availability – most major retailers carry Kasa smart home devices. You can easily find them on Amazon, Best Buy, Walmart, and more.
Security – TP-Link Kasa devices have no known major security flaws and use encryption protocols to protect your data and privacy.
Other bonuses include the compact design with right-angle plug, UL certification, 2 2-year warranty, and no hub required. TP-Link Kasa is my top recommendation for versatile, no-frills smart plugs that work great with Home Assistant.
2.Wyze Plug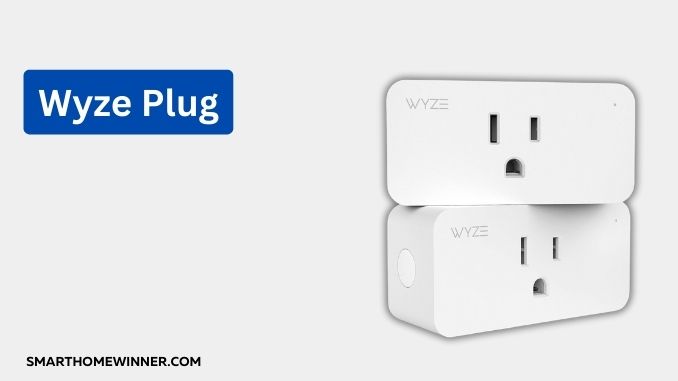 Wyze may be best known for its super-affordable home security cameras, but they also make excellent smart home devices like the Wyze Plug. Here's an overview of why the Wyze Plug is one of the best smart plug options for Home Assistant:
Value – At around $9 per plug, Wyze Plugs are incredibly cheap yet perform well for basic needs. It's hard to beat this price point.
Compatibility – They have native integration with Home Assistant using the Wyze Sense component. Easy setup.
Features – Despite the low price, the Wyze Plugs include handy features like energy monitoring, schedules, timers, and more.
Size – The plugs have a slim, space-saving design that doesn't block the second outlet. Great for tight spaces.
Reliability – In general, Wyze devices tend to be dependable. The plugs stay connected and respond quickly to commands.
Availability – Easy to find on Amazon and directly from Wyze. Sales and bundles can make them even more affordable.
For controlling lights and small appliances on a budget, the Wyze Plug is a fantastic option that works seamlessly with Home Assistant.
3.Philips Hue Smart Plug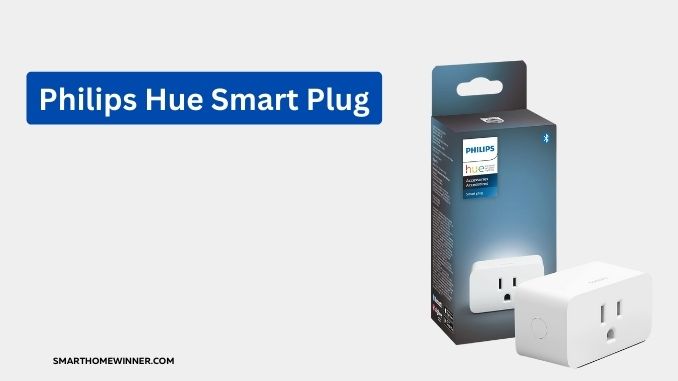 Philips Hue is arguably the most popular and complete smart lighting ecosystem available. While on the more expensive end, the Hue Smart Plug has some advantages that make it worth considering:
Features – Get access to advanced features through the Philips Hue bridge like schedules, automations, adaptative lighting, and integrations with other Hue products.
Dimming – The Smart Plug can even dim compatible lamps, which is unique and useful.
Build Quality – Philips Hue devices have a reputation for better build quality and durability compared to cheaper brands.
HomeKit Compatible – Works with Apple HomeKit right out of the box in addition to Home Assistant.
Ecosystem – Hue plugs integrate seamlessly into an existing Hue lighting setup with other Hue bulbs, strips, motion sensors, etc.
Compatibility – The Hue bridge allows control through Home Assistant using the Hue integration.
The higher price tag may be hard to swallow, but the Hue Smart Plug is the obvious choice for deep HomeKit and Philips Hue integration.
4.Belkin Wemo Mini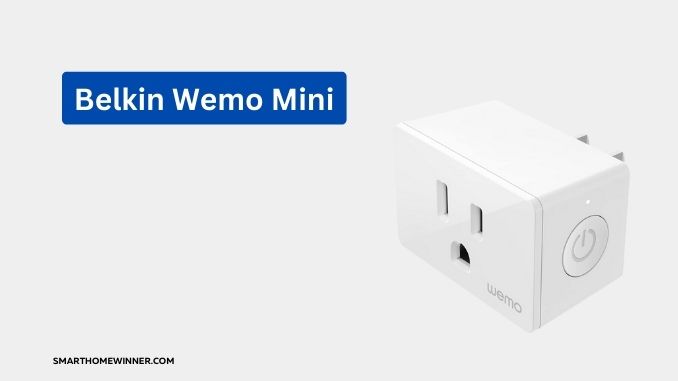 Belkin has been making smart home devices for years, and their Wemo Mini smart plug is a great option. Here are some of the highlights:
Compatibility – Wemo devices work natively with Home Assistant using the Wemo integration. Easy setup.
Compact size – The Wemo Mini has a small profile that won't block the second outlet. Good for cramped spaces.
Features – Supports schedules, timers, energy monitoring, IFTTT compatibility, and remote control while away.
Reliability – Provides consistent connectivity and control without random disconnects.
Smart Actions – Can automatically turn off devices when not in use to save energy. It also supports Amazon Alexa and Google Assistant voice control.
Affordable – Typically priced competitively with other quality smart plugs on the market.
The Belkin Wemo Mini doesn't necessarily stand out in any one area but is a solid, all-around reliable smart plug that works seamlessly with Home Assistant.
5.GE Cync Smart Plug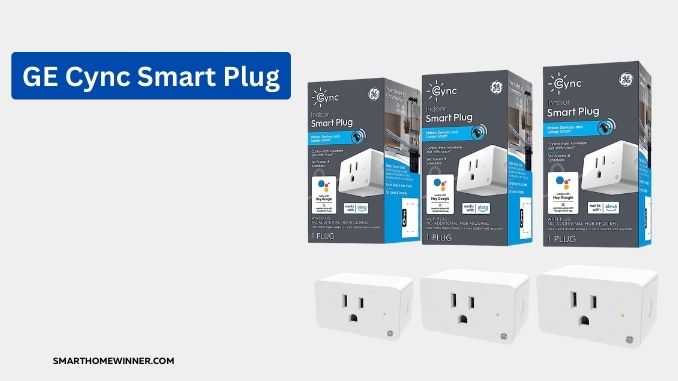 GE's Cync smart home lineup offers a capable and affordable smart plug option. Here are the key benefits for Home Assistant users:
Simple design – The plug has a streamlined look with nice LED status indicator. Doesn't hog space.
Control options – Get remote access and scheduling through the Cync app. It also supports voice control via Alexa and Google Assistant.
Energy tracking – Monitor real-time energy usage data to identify high-draw devices and opportunities to save.
Scene support – Set up scenes to control multiple devices with one tap. Integrates with other Cync products.
Reliable performance – Stays connected and responds quickly to on/off commands.
Affordable price – Often available for less than $15 per plug, making it one of the cheaper options.
Easy setup – Just plug it in and connect to WiFi. Includes native Home Assistant integration.
For the price, the Cync Smart Plug delivers reliable performance and integration with Home Assistant for basic smart home needs.
6.TP-Link Tapo P100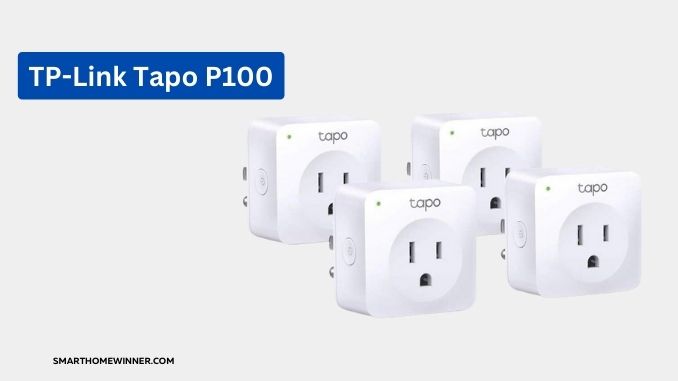 The Tapo P100 smart plug is another reliable offering from TP-Link. Here's a quick overview of the benefits for Home Assistant users:
Compact size doesn't block the second outlet
Affordable pricing, often around $10-$15 each
Schedules and timers for automatic control
Remote access from anywhere via smartphone
Easy monitoring of real-time energy use
Native integration with Home Assistant
Solid app for Android and iOS
Dependable connectivity with quick response times
No hub required
The Tapo app could use some refinement, but overall functionality is excellent. For the price, the Tapo P100 provides a capable smart plug option.
7.Sylvania Smart+ Smart Plug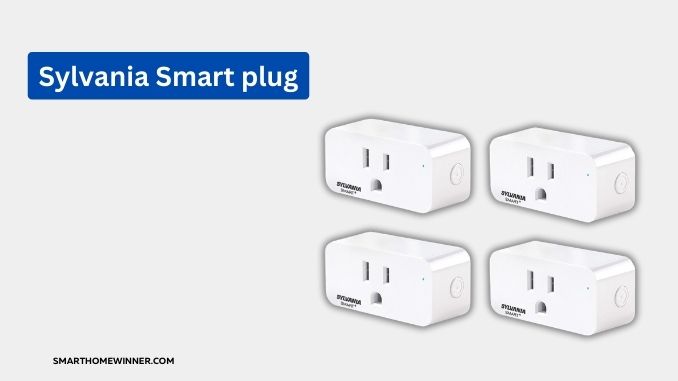 From lighting manufacturer Sylvania, the Smart+ smart plug delivers HomeKit compatibility and reliable performance at an affordable price point:
Apple HomeKit – Works with HomeKit out of the box for easy iOS integration and Siri voice control.
Full features – Get schedules, timers, energy tracking, remote access, and more, despite low price.
Design – Compact plug doesn't block the second outlet and has a sleek look.
Setup – No hub is needed, and it is easy to pair with Home Assistant.
Performance – Provides consistent connectivity and quick control of connected devices.
Value – One of the most affordable HomeKit-compatible smart plugs available.
Smart scenes – Set up settings to control groups of devices with one action.
For less than $20, the Sylvania Smart+ Smart Plug ticks all the boxes for Home Assistant compatibility and Apple HomeKit support on a budget.
8.VOCOlinc SmartBar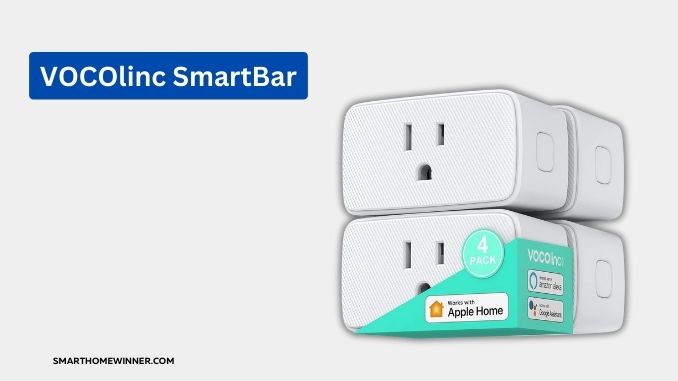 For controlling multiple devices from a single outlet, the VOCOlinc SmartBar is a great 4-in-1 option:
4 independently controlled outlets in one bar
Works with HomeKit, Alexa, Google Assistant
Monitor energy usage
Compact form factor
Schedules and timers
Secure AES 128 encryption
Requires VOCOlinc app and bridge
The only downside is the need for a separate VOCOlinc network bridge for connectivity. But, the 4-outlet design is convenient and affordable when controlling several devices from one power source.
9.Shelly Plug S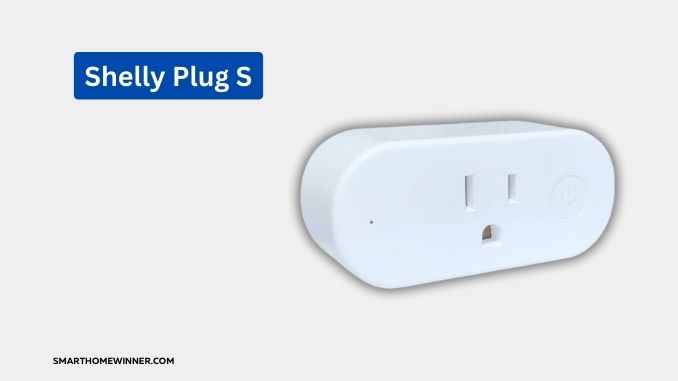 Shelly makes a line of solid Home Assistant-compatible smart home devices. The Shelly Plug S is an inexpensive WiFi-based model:
Compact size – It fits nicely in the outlet without blocking access.
Affordable price – Often around $10-$12 per plug.
Power monitoring – Track real-time energy usage data.
Remote access – Control plugged-in devices from your phone.
Scheduling/timers – Automatic on/off functionality.
MQTT support – For advanced automations.
Works offline – Can function without internet connectivity.
Simple setup – No hub required, connects directly to Wi-Fi.
While affordable, the Shelly Plug S doesn't compromise core functionality. It's a great budget-friendly option.
Other Notable Smart Plug Options
Beyond the top 10, there are a few other smart plug models that are worth a look for Home Assistant users:
Sonoff S31 – Very affordable Wi-Fi plug with compact design. Lacks energy monitoring but is reliable and integrates well.
SyncSmart Plug Plus – HomeKit-enabled plug with night light and ambient light sensor. Useful automation options.
ConnectSense Smart Outlet2 – Monitors energy usage and temperature. HomeKit compatible.
iDevices Outdoor Switch – Rugged outdoor-rated smart plug with 2 outlets.
Teckin SP23 – Budget Alexa/Google Assistant compatible plug similar to Wyze Plugs.
Zen Plug – Compact plug focused on reducing vampire power consumption.
While they may not make the top 10, these smart plugs offer unique capabilities or value that could suit your needs.
What are the key considerations for choosing smart plugs?
Beyond compatibility with Home Assistant, there are a few additional factors to keep in mind when selecting the right smart plug model:
WiFi connectivity – The plug should have reliable WiFi connectivity without random dropouts. This ensures proper remote control and automation.
Electrical load – Select a plug rated for the electrical load you plan to connect. 15 amps is typical, but heavier devices need higher ratings.
Size and design – Look for a compact plug that won't block adjoining outlets. Right-angle and low-profile designs are ideal.
Extra features – Consider extra capabilities like energy monitoring, scheduling, timers, dimming, etc. But simple on/off control is fine for many use cases.
Price – Smart plug prices range from about $5-$40. Determine how much capabilities you need to find the right balance of affordability and functionality.
Expandability – If you intend to add a lot of smart plugs, consider a brand that offers bundles and multi-packs for savings.
Voice assistant support – Many plugs support Alexa and Google Assistant for voice control. HomeKit compatibility provides Siri support.
Hub required – Some smart plugs need a hub or bridge, while others connect directly to WiFi. Direct WiFi options are generally easier to set up.
By considering these factors, you can select the perfect smart plug model for your needs that will work flawlessly with your Home Assistant setup.
What are The Pros and Cons of Smart Plugs?
Before investing in smart plugs, it's helpful to understand the key benefits as well as potential downsides:
Pros
An inexpensive way to add smart capabilities to "dumb" devices
Remote control from anywhere using your smartphone
Voice control integration with Alexa, Google Assistant, Siri
Automate devices with schedules and timers
Track energy usage and identify high-draw appliances
Compact size and portable options are available
Simple plug-and-play installation
Cons
Limited to controlling plugged-in electrical devices
Some reliability/connectivity issues on cheaper models
Extra devices clutter up your outlets
Security vulnerabilities, if not properly secured
Lack of advanced features of more robust home automation systems
Many people find the pros heavily outweigh the cons for most smart home applications. However understanding the limitations can help set proper expectations.
What are some top uses for smart plugs?
Smart plugs have tons of useful applications in the home. Here are some of the most popular uses:
Lamps – Remotely control lamps without smart bulbs. Set schedules to turn on at night or when you're away.
Appliances – Smarten previously "dumb" appliances like fans, air conditioners, coffee makers, etc.
Electronics – Use voice assistants to turn on/off TVs, game consoles, computers, printers, and more.
Holiday lights – Set schedules and timers for outdoor holiday lights to turn on and off automatically.
Aquariums & pet devices – Automate fish tank lights and pumps. Control pet feeders and fountains.
Space heaters & fans – Use smart plugs to control portable heaters and fans remotely.
Smart actions – Automatically turn off devices like curling irons if left on too long unattended.
Energy savings – Analyze usage patterns and identify opportunities to reduce waste. Shut off devices not in active use.
Travel – Remotely turn lights on and off at home while on vacation to make it look occupied.
The possibilities are nearly endless! Smart plugs can add automation and voice control to almost any electrical device.
What are some essential security tips for smart plugs?
While very convenient, connecting smart plugs to your home network also has some security considerations.
Here are my top tips to keep your smart plugs safe and secure:
Strong, unique passwords – Always change the default password to something long and complex. Avoid common passwords.
Two-factor authentication – Enable 2FA in the app for an extra layer of account protection.
Latest firmware – Make sure to install the latest firmware updates when available to patch vulnerabilities.
Separate network – Connect smart home devices on a separate IoT network instead of your primary network.
Encryption – Choose plugs using the latest encryption standards like WPA2 for WiFi and AES or SSL for transmissions.
Limit information – Be selective in what capabilities and permissions you grant to maximize privacy. Only enable what's needed.
Monitoring tools – Use network monitoring to watch for any abnormal traffic from smart plugs.
Reputable vendors – Stick with major brands and read reviews to avoid poorly made, insecure devices.
Following best practices for passwords, encryption, permissions, and network management ensures your smart plugs improve convenience while remaining secure.
Conclusion
Adding smart plugs is a simple way to integrate lamps, appliances, and other electronics into your Home Assistant home automation environment. The plugs on this list offer hassle-free setup, reliable performance, and seamless integration.
Models from leading brands like TP-Link, Philips Hue, Wyze, Wemo, and others provide an excellent balance of value, features, and compatibility. With native Home Assistant integration, these smart plugs make it easy to remotely control devices, set schedules and timers, monitor energy usage, and automate your home.
Whether you're looking for an affordable entry-level plug or a premium option with advanced capabilities, a smart plug on this list fits your needs. Any of these picks will let you expand your Home Assistant system cost-effectively and enjoy the convenience of smart home technology.