Blue iris is a smart control tool that most people use to get access to and control their security cameras. With blue iris, you are assured of perfect home security control even when away from home. All you need is a steady internet connection and ensure the cameras are correctly integrated into the blue iris tool.
While the Blue iris is considered a reliable control system for most cameras, even on long distances, it is not compatible with all cameras. This makes it useful for some homeowners with different camera types.
If you have blink security cameras, you will want to control them with any smart control device available, but it is important to know that may not be possible. In this post, you will know whether blink cameras are compatible with Blue iris. It will also cover some of the best cameras to use with Blue iris.
What is blue iris software?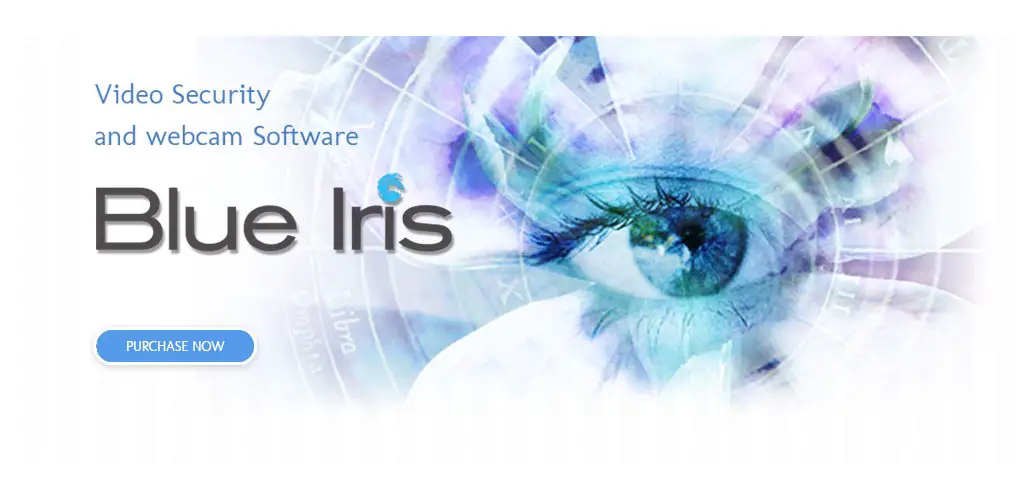 Blue iris (BI) is a well-known video security camera and webcam software that allows individuals to get remote access and control of the home and business security cameras. This can be done on Android smartphones, iPhones, or personal computers. Options like remote live view, PTZ control, audio recording, playback, email alerts, and other functions are considered configurable with the Blue iris tool.
When using Blue iris compatible security cameras, you can monitor your home and office valuables, watch your pets and kids and even be promptly informed of what is happening in your office, business, or home.
Here are some of the common advantages of blue iris software
Simultaneously control of up to 64 different cameras
It is an open platform that welcomes all willing to join companies or organizations.
The blue iris can capture videos in different formats like AVI, advanced DVR, MP4, and windows and media.
Will blink cameras work with blue iris?
Blink cameras are among the few reputable security cameras that are easily available in the market. They offer the best home surveillance services making it relatively proportional to the cost.
But will the cameras work with blue iris? Unfortunately, no. Blink cameras are not IP-based, so they cannot link with Blue iris. Another reason why Blink cameras cannot work with Blue iris is that they do not follow the ONFIV standard.
Blink cameras can only be controlled on other devices that can hold the blink app. Using devices like echo show, smartphones, tablets, and any other device that does not require an IP address for it to function, connect or integrate with blink cameras.
You might be interested to know: If Blink Cameras Work with Homekit
So, Which Cameras work with blue iris ?
There is a range of cameras that work well with Blue iris. One blue iris tool can control about 64 cameras, making it ideal for large homes, estates, and big office structures.
Most security cameras in the market are compatible with the blue iris tool. Network IP cameras, webcams, and analog corded cameras are all compatible with Blue iris. Actually, it is very hard to give a full list of cameras that are compliant with Blue iris.
Unless you are considering buying blink cameras, you will likely buy a security camera compatible with Blue iris.
However, if you really want to buy a camera that will work with Blue iris, it is not advisable to go around the market guessing. Cameras with the following features will automatically work with Blue iris.
A camera that can support MJPEG streaming.
Works with ONVIF protocol.
Supports JPEG images
Supports MPEG4 over RTPS streaming.
Some of these cameras include
Dahua
Hikvision
Reolink
Amcrest
It is important to know that not all functions of a camera can be used with a Blue iris. You will need to check the details of Blue iris compatibility from the camera brand so that you are sure of the commands and functionality of the camera on Blue iris.
For instance, the Reolink company has confirmed that their cameras are compatible with Blue iris. This means the Reolink cameras can pass information with the blue iris in almost all the expected ways. Therefore, you are allowed to make full use of the Reolink security cameras on the Blue iris tool.
Conclusion
Blue iris is a reputable software for remote security camera control. Despite it various benefits, it is important to know that not all security cameras are compatible with Blue iris. If you are a lover of blink cameras, then it is so unfortunate that you can't control them using Blue iris.