There is no getting away from the fact that both Philips Hue and Ring are household names in the smart homes industry. The question is; are the products from these two brands compatible with each other? The short answer is NO since each product works differently. For example, Philips Hue devices use Zigbee, whereas Ring devices rely on Wi-Fi or a less known communication protocol called "Z-Wave" (for their alarm system).
Even though it's impossible to directly pair Philips Hue devices like Hue smart lights with Ring devices (such as the Ring video doorbell or alarm system), there's a way through which these incompatible devices can be paired so that they work together. This entails using an appropriate smart home hub (such as an Alexa-enabled one).
That way, you can even use your Ring device to control your Hue lights, using Alexa Routines. In this article, we discuss that particular method and so much more. But first things first, let's define a few phrases to help you understand this article better:
What Is a Smart Home Hub?
Also known as "Smart Hub", "Bridge", "Coordinator", "Controller", or "Gateway", a smart home hub is like a control center/central point for your smart home devices' setup that enables all the devices to pair, communicate and respond to each other.
Now, there are many smart home hub choices on the market. Good examples include Samsung SmartThings, HomeAssistant, Amazon Echo, and Google Nest. While all hubs serve the primary purpose to act as a central point (through which your smart devices pair, communicate and respond to each other), not all hubs are designed to support the pairing or integration of Philips Hue and Ring devices.
This is because not all smart hubs contain a ZigBee chip, meaning you can't add Philips Hue directly to them – without using a Philips Hue Bridge first.
Amazon Echo 'Smart Hubs' That Allow You To Integrate Philips Hue Lights and Ring Devices
The Ring-friendly Amazon Echo hub lineup is broad and can be divided into 2 categories:
Echo Show—-Consists of Amazon Echo devices with smart displays. These include Amazon Echo (4th Gen), Amazon Echo Show 15, Amazon Echo Show 10 (2020), Amazon Echo Show 8 (2021), Amazon Echo Show 5 (2021), and Amazon Echo Show 5 Kids. 
Echo Smart Speakers—Made up of Amazon Echo smart speakers. These are namely; Echo Studio, Echo Dot (4th Generation), and Echo Dot (3rd Gen).
All these devices are compatible with Ring devices through Alexa, but if the Echo device doesn't have a built-in ZigBee chip, you will need the Hue Bridge to allow pairing. You can then use each one of them as a smart hub through which to pair your Hue bulbs and the Ring device(s) you have at home. 
Examples of Ring Devices You Can Pair with Philips Hue Devices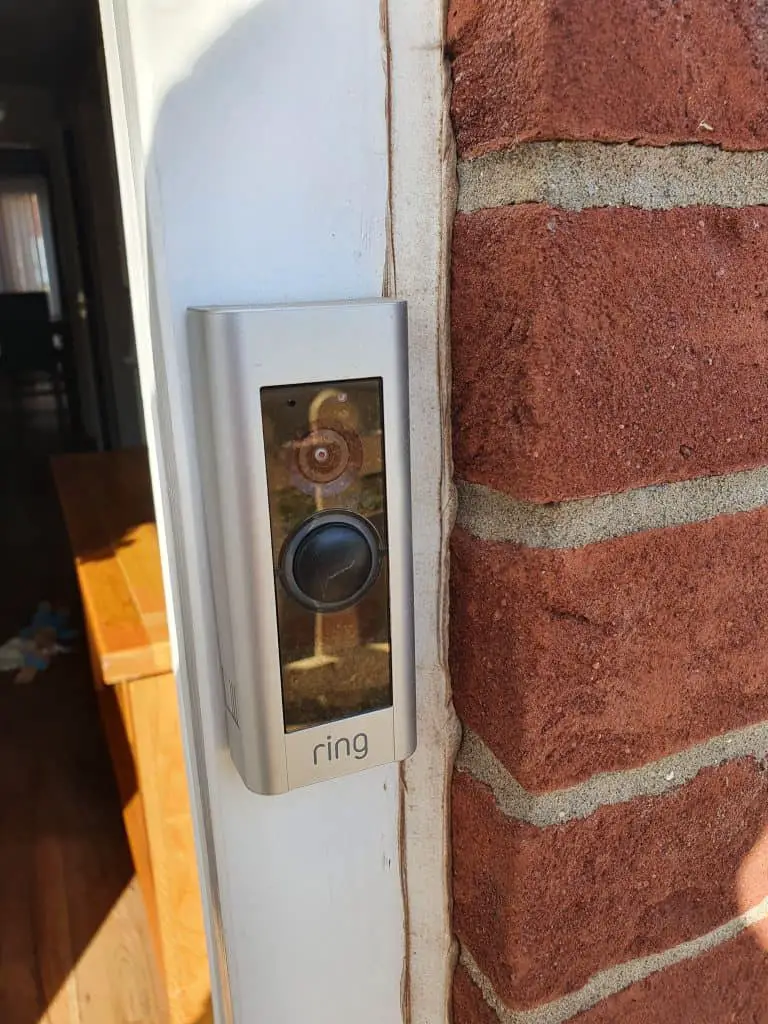 Many of Ring's security devices can be added into the Alexa app too, allowing you to then set up some automations to work alongside your Philips Hue bulbs. Some of these supported Ring products include:
The Ring doorbell series, including both the wired and battery models.
The Ring camera series, including indoor and outdoor variants.
The Ring alarm system.
What Are Amazon Alexa Routines?
To begin with, Amazon Alexa, or simply Alexa, is a virtual assistant technology by Amazon that is capable of performing a wide range of functions according to your voice commands. Compatible with different platforms i.e Android, iOS, Windows, Linux, Amazon Echo, and Fire OS, the software uses certain AI elements like automatic speech recognition and natural language processing to perform those functions. 
First used in the Amazon Echo, Echo Dot, Echo Studio, and Tap smart speakers, Alexa can perform a wide range of functions. For example, you can verbally command it through your Amazon smart speakers to turn on the lights, start the coffee machine (via smart plugs), and read you the daily headlines when you wake up in the morning. 
Even though Alexa is designed to implement commands one at a time, there's a way you can have it act on multiple commands simultaneously, thanks to what's known as "Amazon Routines." 
For starters, Alexa Routines is simply a cool feature of Alexa that allows you to have the software perform more than one function at the same time. This saves you time as well as makes your day more seamless and productive. 
How Do You Activate Alexa Routines?
You can activate Alexa Routines anytime you wish to via your smartphone, by launching the Alexa app, going to "More" then "Routines". Then click the "Add" (plus) icon.
You can set the routine to trigger based on a smart device (such as when a Ring device detects motion), or you can also set it up such that it automatically activates during a specific time of the day e.g each morning.
You can then set various actions, such as to turn on your Philips Hue light bulbs, wait 2 minutes, then turn them off again. This is the best way to ensure that you can 'integrate' Philips Hue and Ring together.
The reason you can't directly integration them is that Philips Hue smart lights rely on ZigBee to communicate with each other and other integrated devices within the smart lighting setup. Unfortunately, Ring devices aren't ZigBee-friendly. Instead, these smart home devices use Wi-Fi or a less known protocol called "Z-Wave" in place of ZigBee. This makes it difficult for them to "speak" with ZigBee-based devices. 
So, controlling your Hue lights with a Ring device that is integrated into your smart home lighting setup can be a bit of a challenge unless you have an Amazon Echo or any other ZigBee-friendly hub/bridge as an add-on to the setup. 
Final Thoughts
Many smart homeowners are huge fans of both Philips Hue and Ring devices. Because of that, some of them sometimes find themselves torn between one or the other set of smart home devices when shopping. For many, it can be tempting to want to buy both Philips Hue and Ring smart devices and then integrate them into a single, fully-fledged setup of highly functional and intuitive smart home devices. But the thought of the incompatible nature of these brands is what forces many to go with only one or the other brand as opposed to both. 
Luckily, there's a way in which you can pair your Hue devices and Ring devices and have them working together harmoniously. What you need to do is to obtain a smart hub device that supports both Ring and Hue devices via Alexa. In other words, the hub will allow the incompatible devices to be compatible through Alexa and Alexa Routines.
That way, you can even speak to your Ring device to turn on/off your Hue lights. Some reliable smart hub devices you can choose for this particular purpose include different models of Amazon Echo Show devices and Amazon Echo Smart Speakers.