What cameras work with MyQ garage door opener? If you are wondering, read on to find out.
You see, the MyQ garage door opener is worthwhile to those that have a home with a garage.
Equipped with its own security camera, this garage door opener allows you to control your garage door remotely. With it, you don't have to wonder if you left your garage door open whenever you are away from home. The garage door opener also enables you to monitor your garage from anywhere.
Unfortunately, the full MyQ garage door opener kit that includes the MyQ smart camera tends to be quite expensive. Actually, it's the camera unit that's costly as it goes for around $79.99, whereas the garage door opener only costs $30 or below. This is at least according to the information indicated on the product page.
Some people wonder if there are alternative cameras that can be used with this garage door. Fortunately, there are and these include; Arlo, Wyze, and Liftmaster.
Let's discuss each product and some reasons to opt for a third-party smart camera instead of the MyQ smart camera;
1. Arlo Smart Cameras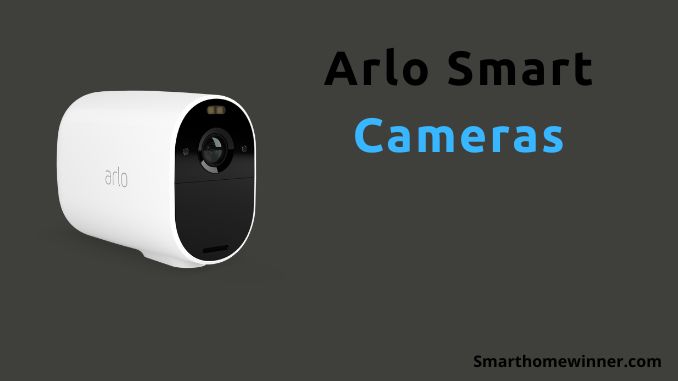 Arlo Technologies specializes in wireless surveillance cameras suitable for traditional homes, smart homes, and commercial enterprises.
The company is headquartered in San Jose, California, and its products are perfectly compatible with the MyQ smart garage door opener.
Arlo Go 2($249.99 according to the manufacturer's page), Arlo Ultra 2XL security camera($299.99), Arlo Pro 4 XL security camera($199.99), Arlo Essential XL security camera($129.99) —indoor and outdoor use. There's also the Arlo Pro 3 Floodlight smart camera($169.99), an outdoor camera equally suitable for garage use.
2. Wyze Smart Cameras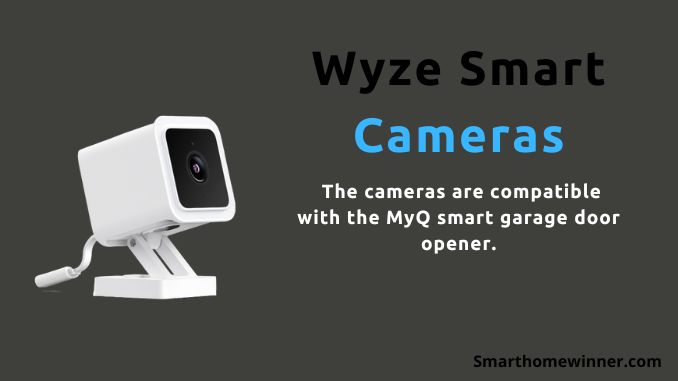 Wyze Labs, Inc is a popular American brand that manufactures a variety of smart home products.
These include smart cameras, bulbs, plugs, locks, wi-fi routers, and so on. The company is based in Seattle, Washington, and its cameras are compatible with the MyQ smart garage door opener. The best part is that most of those cameras are cheaper than the MyQ smart camera.
For example, going by the prices indicated on the manufacturer's page; the Wyze Cam V3 camera goes for as little as $35.98. As you can see, it's $44.01 cheaper than the MyQ smart camera worth $79.99. Similarly, the price of the Wyze Cam OG starts from $19.99.
That means by choosing this camera over the MyQ smart one, you get to save a whopping $60. Then there's the Wyze V2 outdoor camera that goes for $73.99, $6 cheaper than the MyQ smart camera.
3. Vivint Smart Cameras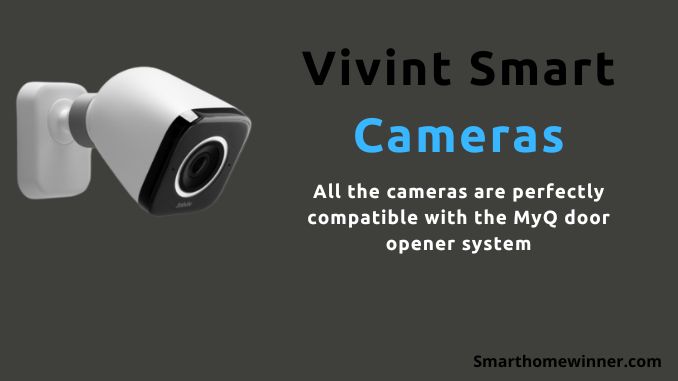 Vivint is arguably one of the leading brands for smart home products. Headquartered in Provo, Utah, U.S.A, this North American entity is known for producing reliable smart cameras & doorbells, and lighting, among other stuff.
The popular cameras in their smart home camera lineup include the Vivint Indoor Camera, Vivint Outdoor camera Pro, and Vivint Doorbell Camera Pro Gen 2.
These products are perfectly compatible with the MyQ door opener system even though they are more expensive than the system's camera.
4. Xfinity Smart Cameras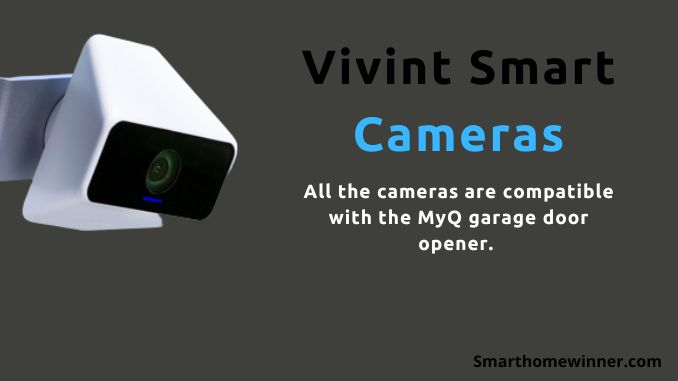 Formerly Comcast Cable, Xfinity is an American company that deals in home security & automation, mobile broadband internet, VoIP phone, and cable television products and services. Headquartered in Philadelphia, Pennsylvania, the entity offers surveillance cameras and wireless motion sensors under its home security & automation department.
Like a few other surveillance cameras, the cameras are compatible with the MyQ garage door opener. The camera prices start from $120 though, about $41 costlier than the MyQ garage door camera.
Reasons To Use A Camera Other Than The MyQ Camera In Your MyQ Garage Door Opener System
1. To Save Money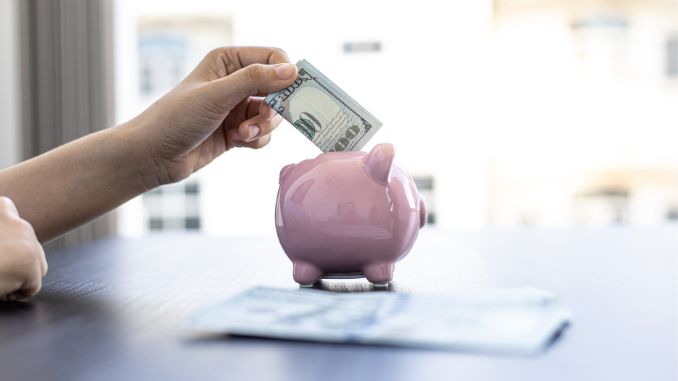 One of the main reasons people wonder if other cameras can be used with the MyQ garage door opener system instead of the MyQ smart camera is the high price.
This smart camera is costlier than other cameras in its class yet it doesn't offer any unique benefit. For example, by opting for a Wyze smart camera over it, you can save up to a whopping $60.
2. To Enjoy Free Services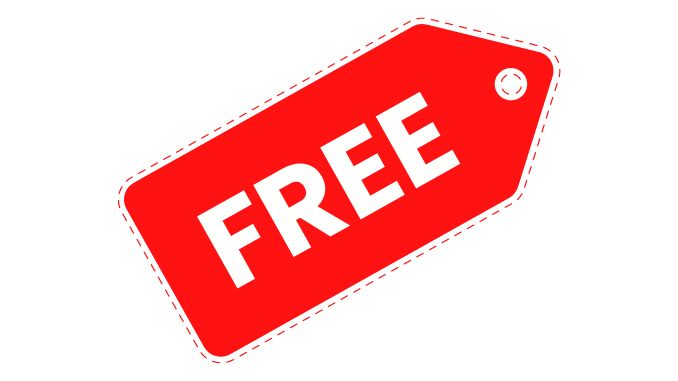 Using the MyQ camera comes with a unique set of challenges. For instance, you don't get any free recording services. To have your camera record events in and around your garage for later or future reference, you'll need to pay for a monthly subscription. As a matter of fact, the pricing can even be higher than that of other similar services.
Other companies such as Wyze at least offer limited free cloud recording. This allows your camera to record short 12-second videos, and save those for 14 days. Wyze gives you these limited options for free.
3. To Enjoy The Benefits of a Wire-Free Camera
Another disadvantage of the MyQ garage door opener smart camera is that it's a wired camera. This means you have to constantly deal with electrical outlet management issues, which can be difficult in a garage setting.
Other similar cameras such as Wyze, Arlo, Vivint, and Xfinity are wire-free, meaning you don't have to worry about constantly dealing with those issues.
4. To Minimize Potential Security Risks
It's advisable to diversify your smart home ecosystem by using devices from different manufacturers as opposed to the same manufacturer.
That's because this can help protect your security. After all, if one manufacturer's platform is compromised, you can be sure that not all your devices will be crippled.
Final Thoughts
The MyQ garage door opener is a good smart home system that helps you control your garage door regardless of where you are. If coupled with its camera, the MyQ smart camera, this system allows you to monitor your garage remotely. But you don't have to necessarily use this camera as the system is also compatible with other different smart cameras. Arlo, Wyze, Xfinity, and Vivint will both work perfectly with it. You can opt for a third-party camera for many reasons, including saving money, enjoying free services, enjoying the benefits of a wire-free camera, and minimizing potential security risks.