Every household has a range of devices and appliances that are regularly used, but unfortunately many of them can't be controlled smartly. If you want to turn them on or off, you need to physically be present to do this.
As a result, smart plugs have sprung onto the market – allowing people to turn some devices and appliances 'smart'.
What's a Smart Plug?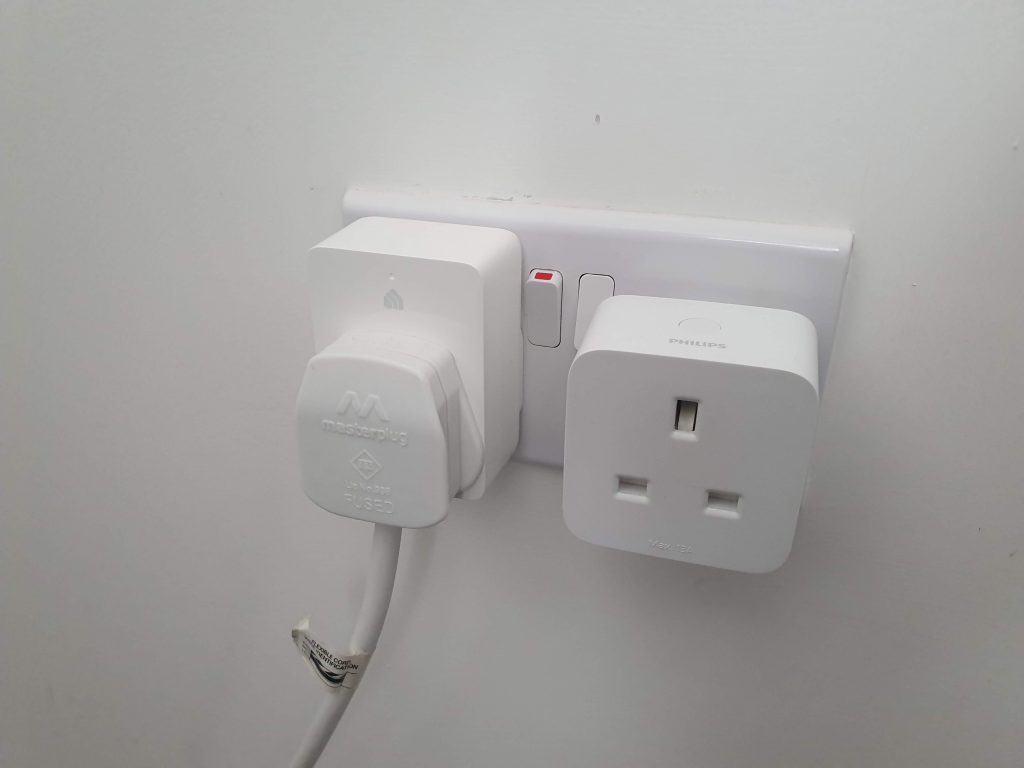 Simply put, a smart plug is a device that installs between your electrical outlet and any device or appliance that you have at home to function as a remote-controlled power switch. With it, you can convert your "dumb" or ordinary devices and/or appliances to "smart" ones, tailoring them for home automation. 
Types Of Smart Plus Available 
Smart plugs can be categorized according to many things. One of them is the type of control the smart plug supports. There are smart plugs that you can control both at home and remotely, and there are those that you can control only from within the premises where they are installed. The latter isn't helpful if you want to control your smart plugs when you are away from home.
The Philip Hue smart plug is a good example of a remotely controlled smart plug. We'll discuss this product later, but first, let's examine why some smart plugs struggle to be controlled away from home.
How Smart Plugs Work
The first thing to keep in mind is that smart plugs feature a wireless connection. These smart home accessories connect to the internet and integrate with your devices or appliances via Wi-Fi, Zigbee, Z-wave, or Bluetooth, plus a native app. Normally, the apps are cloud-based. 
Now, different smart plugs work with different cloud apps including Google HomeKit, Alexa, and the Hue app. 
If your smart plug is designed to work with Google's HomeKit, Amazon's Alexa, or Philips's Hue apps, you'll first need to plug the product into the wall socket. After that, you can bring it online via Wi-Fi, Zigbee, or Z-wave, depending on the option it supports. Thereafter, you can download the app on your smartphone and pair it with the smart plug, completing the setup and creating an account. 
As long as you are logged in to your account, you'll stay connected to your smart plug that is at home even when you are away from home and using another Wi-Fi network. That way, you'll be able to control your devices and appliances remotely.  You can also control them with voice commands, such as via your Amazon Echo speaker: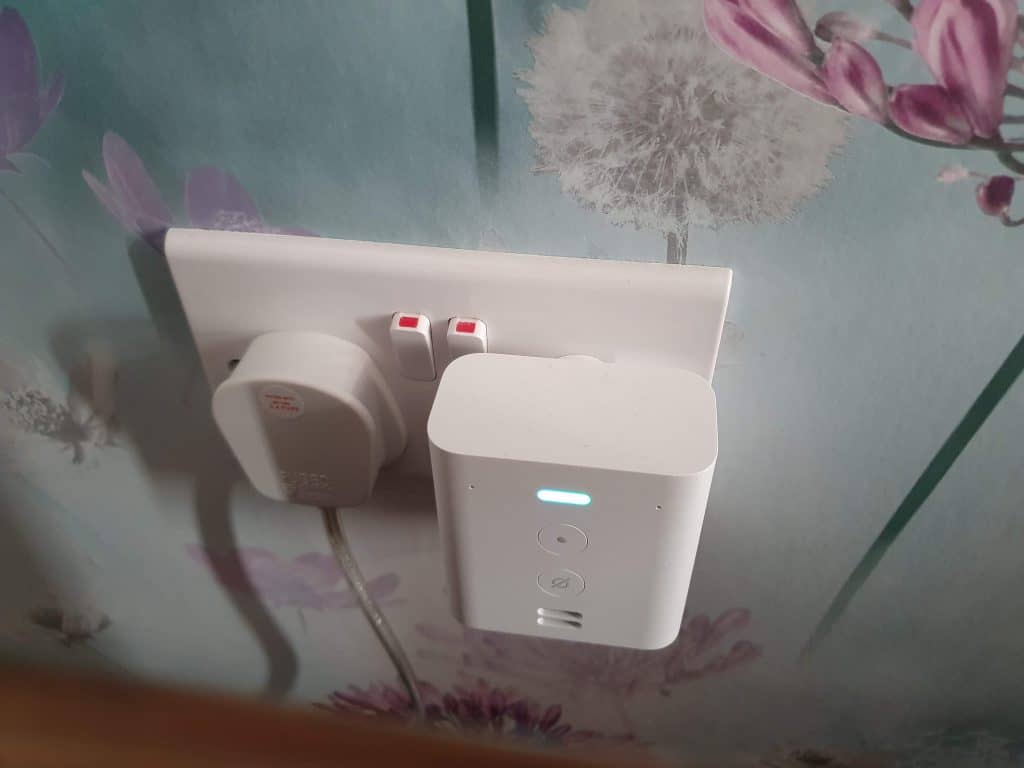 That way, the product will register against your linked account, which means you'll still stay connected to your smart plug that is at home even when you are away from home on another Wi-Fi network. After all, you're still logged into your Google or Amazon account.
Unfortunately certain types of smart plugs (especially the budget ones) don't work like this. They only allow control when you're at home, connected to the same Wi-Fi network as your smart plug. That's why we like the Philips Hue smart plug.
Using The Philips Hue Smart Plug Away from Home
The Philips Hue smart plug offers a unique benefit, which is that it doesn't work over WiFi. This may not sound significant, but having too many devices run on your WiFi network can start to overwhelm the router. This can even cause pairing issues between the router and some of your devices. Hence Philips chose to create a unique but practical product that uses a different wireless network. 
Just like other Philips Hue products, this product relies on ZigBee. This wireless technology is better tailored to smart homes than Wi-Fi since it supports more devices than the latter. 
To get the most out of your smart plug from Philips Hue, you'll need to invest in the Hue bridge, which interestingly connects to your home network via an Ethernet cable as opposed to WiFi. 
A slight drawback of this product that I know at least for now is that even with the Hue bridge connected to your home network, you can't control the smart plug remotely by default. To be able to do so, you'll first need to enable the Out of Home Control feature.
To do so, just go to the Hue app's Settings, click "Out of Home Control" and click the 'Enable' button.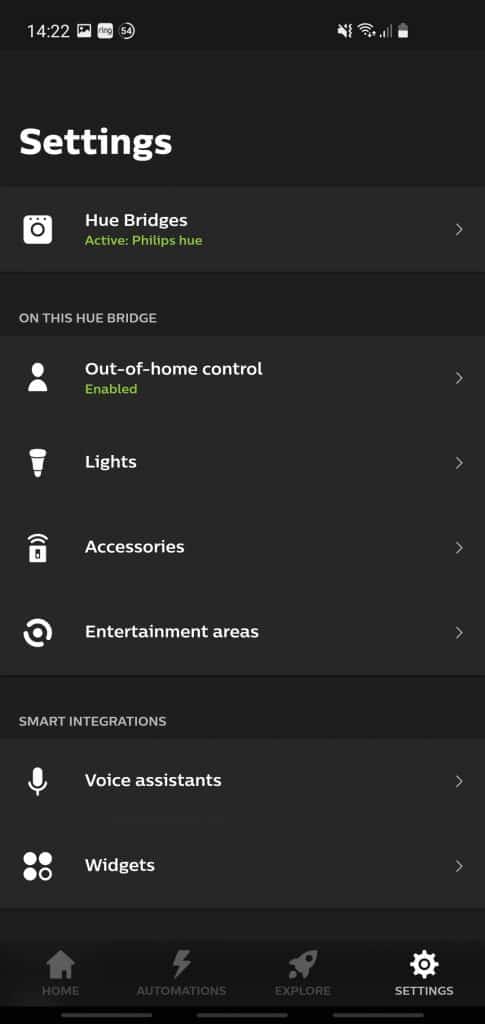 A web browser for Hue's website should launch immediately afterward. Just login into your Hue account with your username and password. Then check the dialogue box that asks you if you trust the app, and you'll now be able to control your Hue smart plug remotely via the Hue app. 
The Philips Hue smart plug is not cheap either. It costs $15-$20 more dollars than other products in its class. That's a disadvantage that has kept many buyers from buying it and enjoying its unique value. 
As a result, some people explore Kasa's smart plugs – many of which support 'out of home control', although there have been reports that some bugs make the 'out of home' experience worse than with Philips Hue's smart plug.
What You Need To Keep In Mind Before Buying a Smart Plug
Smart plugs cannot be used to control devices or appliances without physical or electrical switches e.g TVs and laptops.
Some cheap smart plugs have previously been hacked, allowing random people to turn your devices on and off without your consent. Only stick to reputable smart plug brands as a result.
Your devices' or appliances' electric switches will not stop working after connecting them to a smart plug.
Final Thoughts
Smart plugs are cool devices that help promote home automation in such a great way. You see, nowadays there are two kinds of home devices and/or appliances; "smart" ones and "dumb" ones. The smart ones can be scheduled to automatically turn on/off at specific times. They can also be controlled remotely via native apps in conjunction with the internet.
The dumb ones, on the other hand, normally cannot be managed automatically or remotely. You have to personally interact with them unless you invest in a smart plug and set them up accordingly. Though smart plugs are a crowd pleaser, you need to keep a few things in mind before deciding to invest in some as described above.