Ring's floodlight cam line up is expensive, going for between $180 and $250, depending on the model. One of the setbacks of these security cameras cum motion sensor lights is the fact that they aren't very easy to replace. It may leave one wondering, "what I'm I going to do if I buy a bulb, which then fails?"
Well, the answer is simple, if you understand a few hacky DIY tricks, you shouldn't have such big trouble if that occurs. To that effect, I'm going to be covering what to do should your Ring floodlight cam fail, including exploring viable options e.g the product's warranty.
1. Claim The Warranty
Claiming the warranty is the easiest and most surefire solution to explore should your cam fail. However, it should be noted that your warranty comes with a few certain terms and conditions, all of which you must meet before being eligible for a claim. For example;
You must have not utilized the product for a period exceeding one year from the date of purchase or receipt of your replacement product.
You must be ready to provide your dated sales receipt, which is necessary for all warranty claims.
You must be the original or primary purchaser of the product and not a secondary buyer as the warranty applies only to the former and it isn't transferable.
The malfunction shouldn't have been caused by recklessness, carelessness, or improper use of the product. It should be as a result of workmanship or the use of defective parts.
If you meet the above warranty request criteria, you are sorted and need not worry about your faulty camera cum bulb system as Ring will replace it for you at no charge! The company will, at its sole discretion, replace or repair the product accordingly. Depending on the company's sole discretion, you may receive a new or refurbished replacement.
What's more, if your product is no longer available because it was discontinued or any other reason, Ring will replace it with a suitable alternative – such as giving the Ring Floodlight Cam Plus if you originally had the Ring Floodlight Cam (1st Gen).
2. Subscribe To Ring Protect Plus
As you already know, the original warranty protects you for a limited period of just 1 year. After that, anything that happens to your floodlight camera cum bulb is up to you. For many customers, this isn't sufficient protection as they would like the company to protect them for as long as the product lasts.
To that effect, the company offers some kind of a warranty extension program known as "Ring Protect Plus" at a small monthly or yearly fee of $10 or $100, respectively. RPP basically extends the benefits of your original warranty.
But apart from that, it also comes with some other incredible benefits that include;
Professional monitoring for your alarm system (and this may include checking your Ring camera recordings, if you allow this). 
Product discounts when you shop at Ring.com.
30-60 days storage for your camera/doorbell recordings.
Better system alerts and notifications.
However, Ring Protect Plus, just like the original warranty, comes with certain terms and conditions. For this extended warranty to apply to your device;
You must subscribe to it when your original warranty is still active.
The device must strictly be a product of Ring.
3. Buy an Alternative Model
For some users, the original warranty or the extended warranty program may not be an option that they have in the event that their device fails. Yet tearing a Ring floodlight camera apart to fix it can be a relatively complicated process best handled by a professional.
Rather than attempt it or hire an expert to help you out, it would be cheaper and quicker to just replace your camera and bulb system with an alternative model. The good news is that there are many inexpensive options out there that can satisfactorily serve the same purpose as your device.
These include the Sengled smart LED light bulb camera combo:
This product is relatively easy to install and start using as it screws right into your light socket. Though it might not match up to Ring, it offers both floodlight and camera functionality in a satisfactory manner
4. Buy A Ring Camera and Hook It To a Third-Party Floodlight Product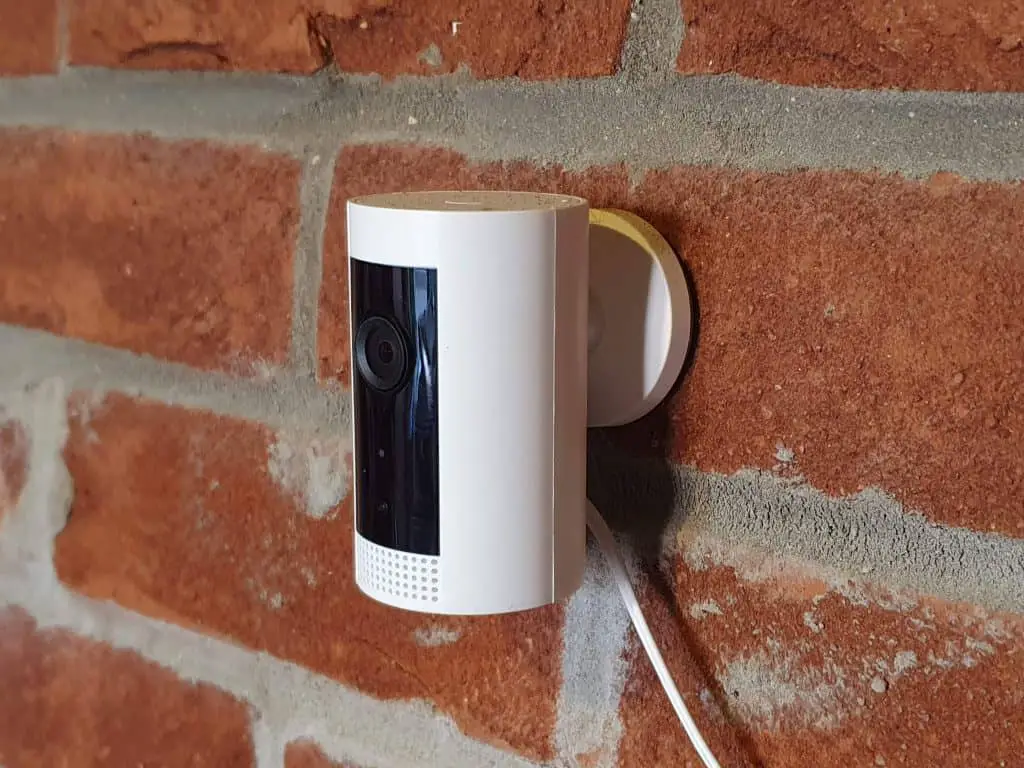 If you are a huge fan of Ring and can't imagine replacing your failed floodlight and CCTV camera system from the manufacturer, here's what you can do: You can buy a similar device from Ring and then hook it up with a separate device to have a customized floodlight and security camera system setup.
It would be much cheaper and easier than buying a new replacement floodlight and camera system from Ring or trying to fix your existing device. This relies on using features like Ring Linked Devices or Amazon Alexa Routines to 'link' the two together.
For instance, you can simply acquire a cheaper Stick-Up camera from Ring, and then use any floodlight product with the camera. This will give you a motion-activated light from the floodlight and smart video recording from your Ring Cam.
5. Fix The Device!
This should be the last resort of all as it's time-consuming and complex such that you may not be able to accomplish the process if you aren't conversant with wiring, soldering. Plus it's also not advisable for people who are not familiar with electrical safety precautions!
If you are up to the task, the good news is that some companies offer third-party parts to repair your Ring floodlight cam device. All you need to do is buy the necessary parts from a company of your choice and go to work.
How Long Can a Ring Floodlight Cam Last?
If taken care of properly, your Ring floodlight camera device can last almost forever. After all, this is an LED bulb that, in case you didn't know, is rated 10-plus years. To have your device last as long as possible, keep it away from damaging factors like moisture, snow, smoke, extreme heat, etc.
Avoid impacts by not dropping, hitting, or knocking your device. Also, keep off tampering with it or letting other persons e.g children do so.
Can You Replace the Ring Floodlight Cam's LED Bulbs?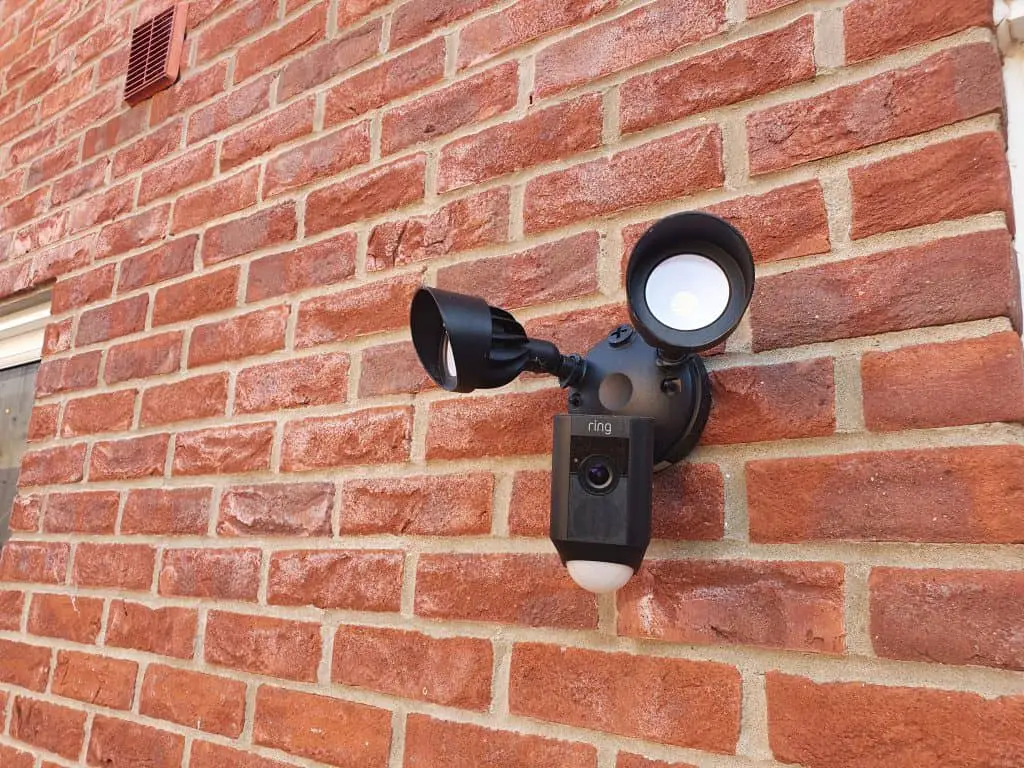 Yes you can, but it's advisable that you get a new floodlight camera system instead. That's because Ring floodlight cams come as closed units that are difficult to tear apart without causing damage to some components.
Don't forget that these floodlight camera devices are meant to be closed weatherproofed units that shouldn't be opened. That's why, if you want to replace the bulb, you have to crack the camera open and do some serious electrical work after replacing the bulb. Honestly, it's not worth undertaking the process considering the major hassle that comes with that, is it?
Final Thoughts
Ring floodlight cameras can be a great addition to a smart home. Not only do they provide incredible outdoor illumination at night, but they also help keep our homes safe. These cameras come with unbelievable security features such as LED bulbs, motion sensors and alarm integration that make them especially unique.
Unfortunately, they are prone to failure or malfunction just like other devices, despite them being so expensive. So, what should you do if your Ring floodlight cam fails or becomes faulty? The answer is simple—take any of the above steps. With nothing more to add, good luck with the process.