The most exciting product from Ring is arguably its line-up of smart HD doorbells and cameras with built-in motion sensors. The thought of viewing their recordings anytime they want (from a smartphone app) made new customers excited.
In fact, "Can Ring devices record videos locally?" is a common question for new customers. By the way, the answer is: no, you can't record videos locally without a subscription.
If you want access to your videos, you must buy into Ring's most expensive subscription plans. When people realized this, they were disappointed. Their disappointment led to frustration, which drove some disgruntled clients to try and 'hack' the system.
At first, it seemed like they were making progress until it took a turn for the worse. Ring caught on and has since made it so no one circumvents their system.
It's up to you to decide what you want your devices to do. Do you want them as a home security system with live streaming but no recording? Or do you want them to record and store your videos as well?
Not sure what you want? Keep reading.
How Do Ring Devices Work?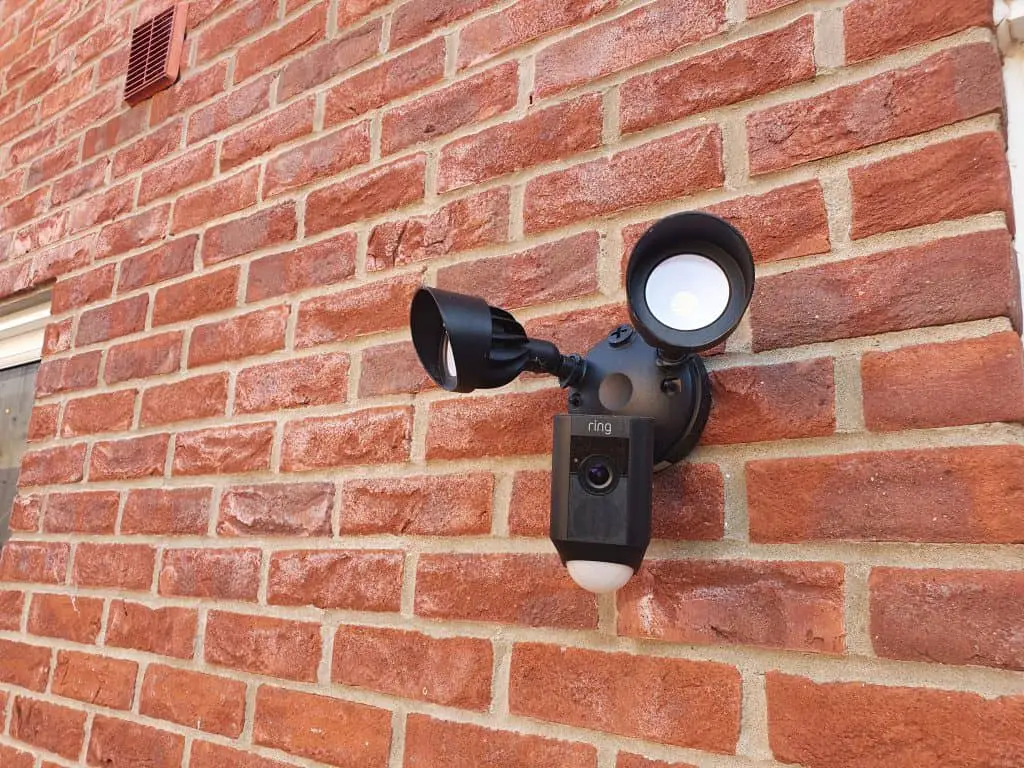 When it first came out in 2013, the Ring Doorbell created quite a stir. It was a surveillance system that could do so much more than your average CCTV camera.
It comes with a doorbell and speakers so you can talk to whoever's at the door if you're too lazy to get up. You can even talk to them even when you're nowhere near your home!
It's also equipped with an HD camera and motion sensors. After all, their main purpose is securing your home.
These cameras are always on, day and night. Yet, they only record 60-second clips when the motion sensors are activated. These recordings are sent through a secure IP to the Ring cloud-based server.
These can then be watched back – if you have a subscription plan, that is.
Ring Protect Subscription Plans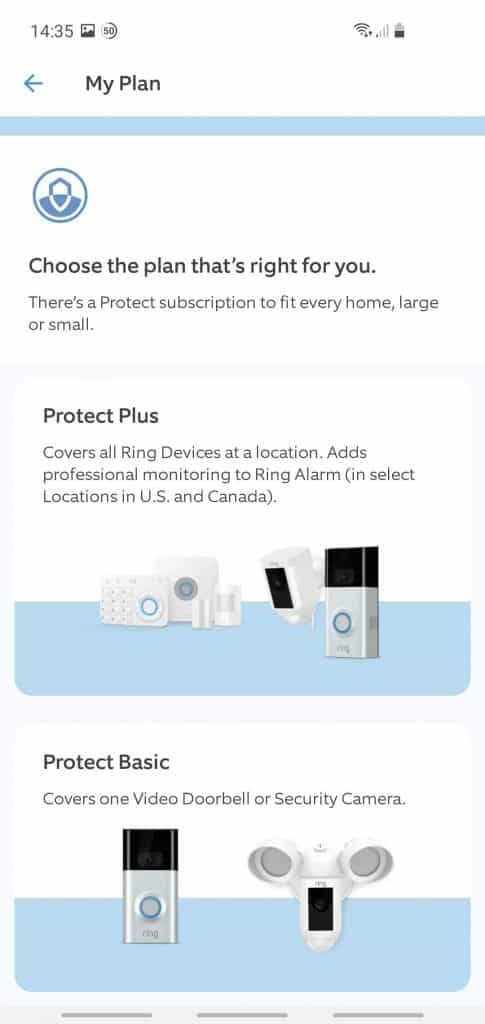 Every new Ring customer gets a 30-day free trial. During this time, they can save, download, and share all their videos.
Once the trial's over, all these privileges are taken away. You go back to being the mere owner of a smart door camera that provides 10 minutes of non-recordable footage.
So, if you want to store, download, and share any Ring videos, your only option is to get the subscription service.
There are two paid plans: basic and plus, plus a third expensive plan (the Pro) – with a catch. Here's a quick overview of each plan.
Basic Subscription
The Basic subscription is good for recording videos locally on only one Ring device. You can choose to pay a monthly fee of $3 per month or a once-a-year purchase of $30. The only difference between the two is that with the yearly Basic subscription, you save $6.
This is what you get on top of all the free features that come automatically when you buy the Ring doorbell:
Video history for 60 days
Snapshot capture
Person alerts
Rich notifications
Video saving and sharing
Plus Subscription
The Ring Plus Protect Plan is a bit more expensive than the Basic, but you get more benefits. The biggest advantage is that it allows video saving for all your home devices. You also get extended warranties on all Ring products. Not only that, but you also become eligible for a 10% discount on select Ring.com and Amazon.com merchandise!
The Plus plan costs $10 per month. Or, you can pay annually a fee of $100 and save $20, which means you get two months for free.
Pro
The Ring Protect Pro plan was recently launched as the ultimate security system for your home and your online accounts. It comes with all the benefits of the previous two plans, including local recording via Ring Edge.
Yes that's right, a combination of a Protect Pro plan plus the latest Ring Alarm Pro enables local storage. But there's a catch…!
Using the Ring Alarm Pro as the main base station, you're granted access to a wide range of premium features. Yet, it all comes at a price. The Ring Base Station costs about $250. Plus don't forget the $20 monthly ($200/year) subscription fee.
The Benefits of Ring Subscription Plans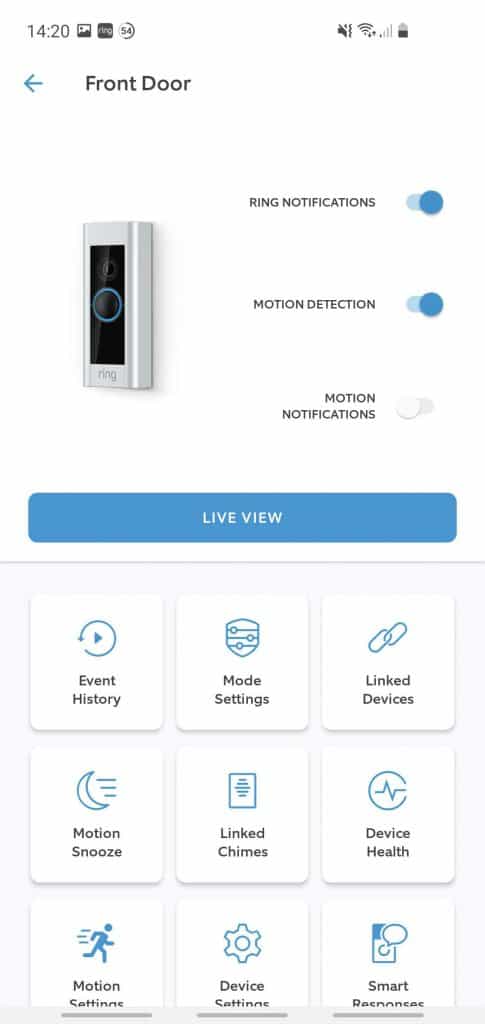 We mentioned earlier that Ring's only downside is that it has no video saving option. It may not seem like a big deal, but having access to your videos seems natural. After all, they were taken at your house on your front porch.
Unfortunately, without a subscription plan, there's not much you can do. You can't download anything, you can't watch anything, and you certainly don't get access to your video history.
So, what happens to those files? Well, nothing. Without a subscription plan, nothing gets recorded, unfortunately. That's why some people have tried to use programming to force local recordings, even without a subscription plan.
I look at that later, but first a note on what happens if you do have a subscription plan. In this case, all recordings are encrypted and kept in your Ring account.
If you're in the US, they're stored on the Ring server for 60 days. In other countries, they're kept for only 30 days. After that, they're deleted.
Check out some of the benefits that come with a Ring subscription.
Preserves Old Feed
We mentioned that your videos are kept on the server for 60 days. Anything older is automatically wiped away, never to be seen again.
So, what do you do when you want to hang on to older videos? The only thing to do: subscribe. Only then will you get full access to your videos at any time. Use a flash drive or DVD, download the content, and it's yours to keep forever.
This can be a video of a graceful deer hopping in the distance. Or, it could be a video of your kids playing in the yard.
Yet, saving these videos isn't just for sentimental reasons. They can be helpful if there's a break-in or any type of accident. Download and store the videos on a flash drive. Then take them to the police and do your civic duty.
Facilitates Offline/Online Sharing
Once you set up your Ring account, you can subscribe to any of their plans and download the app. After that, sharing becomes a piece of cake.
You can download the video you want. Then, share it offline via a flash drive or DVD. Online sharing also becomes easier and less of a hassle.
The other option is to log into your Ring account. Click on the three lines on the left side of the screen. Next, select which videos you want to share online.
Addresses Privacy Concerns
As you know, the Internet is a big wide web of connectivity. Data miners can easily get their hands on our daily habits, the people who visit us, and what packages we receive.
It's not just us! They could be using the feed to find out things about our neighbors as well.
So, the sooner you have your hands on those videos, the better. Then, once you've downloaded them, you can delete the ones you don't need from your Ring account.
Customizes Personal Notifications
Ring devices come with motion detectors that alert you when they sense movement. It's a feature for all Ring customers, even without a subscription.
Anytime they go off, the camera starts recording 15-second intervals. After those 15 minutes, the footage is deleted if you don't have a paid subscription.
The other problem is that those alerts can be quite annoying. This is usually the case if your device is placed at an exposed area that gets frequent movement.
When you subscribe, you can tailor these notifications to suit your needs. This way, you get fewer annoying beeps and interruptions.
Is There a Way to Record Videos Without a Subscription?
Ever since Ring introduced its subscription system, people have tried to find a detour. Some do it because they don't want to pay the hefty fee, others do it for kicks.
Whatever their motive, some found a couple of ways around the process. Let's take a brief look at each one.
Download video using programming
The most common informal way to save Ring videos is through a written script. Basically, it's a code that tells Ring to extract the videos and download them to your device.
It's worth mentioning that this technique does require some basic knowledge of handling codes and scripts. Here are a few examples:
I don't personally have any real programming knowledge unfortunately, so I won't attempt to discuss the above further!
If you attempt this, though, remember that Ring updates its software periodically to avoid loopholes like this. Plus, if you get caught, your account can be suspended.
Screen Recording
Do you know that 'screen recording' feature you have on your smartphone? Put it to good use by recording the Live Video Feed from within the Ring app. Then, you can save it on any of your devices.
This is a simple technique, but it works really well. Of course, it's still a "real time" approach compared to the subscription which saves all video – even at night. But it's better than nothing.
The Takeaway
Can Ring devices record locally? No, they upload all the live feed to the Ring servers.
Obtaining your videos can only be done via any one of Ring's paid subscription plans. The problem is some people don't like being tied down with recurring payments.
While there are a handful of unofficial ways to go around it, they're all not as reliable. Plus, some can even get your Ring account shut down.
Still, you never know. Perhaps someone someday will come up with something that chucks subscriptions for good. Until then, let's sit back, enjoy our Ring devices and all their perks.