Feeling secure in our homes is a top priority. Not only would you be safe from any incoming intruders, but it brings you a sense of comfort.
One of the best tools that'll bring you that relief is a Ring camera. Nothing comes empty of downsides, though.
Having several cameras doesn't mean you can easily see all of the action on the same screen as in some heist movies. In most cases, you'd have to look at each screen separately. 
But, because there's a loophole to everything, there are ways to get around this issue. You can access the RIng dashboard, where you'll find the snapshot images you need. Alternatively, you can use the SmartThings application.
Here's everything you need to know.
Understanding Ring Cameras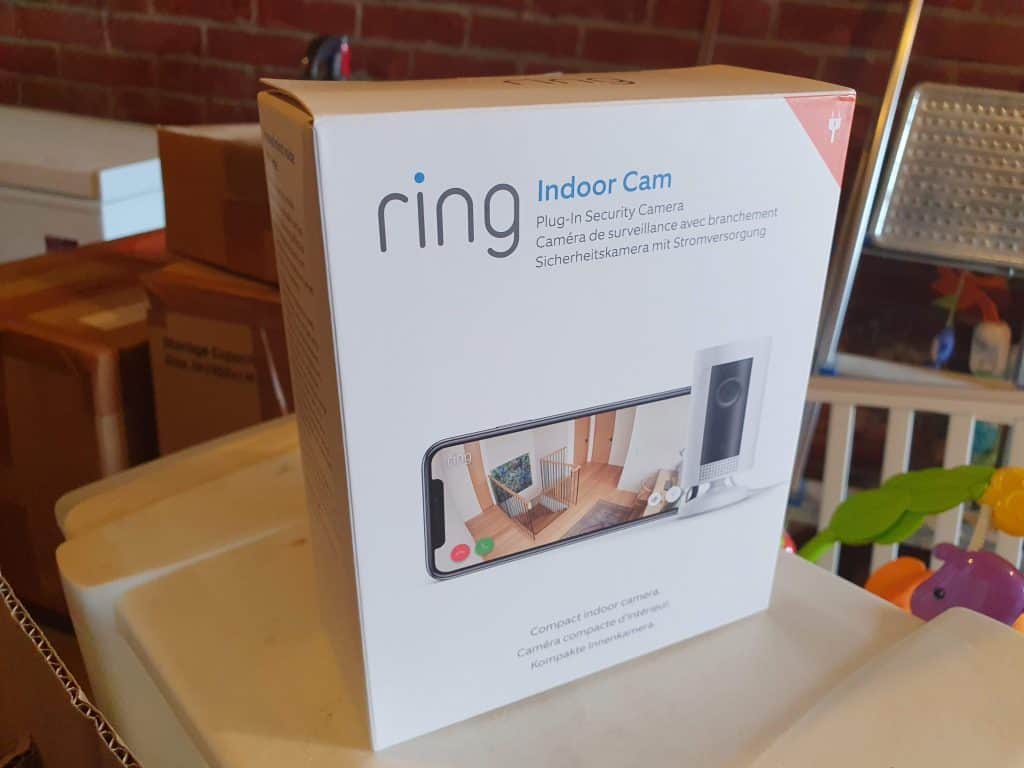 Let's take a step back and understand the exact functions of ring cameras in the first place. What were they initially designed to do? And how do they work?
The Ring camera and doorbell are essentially activated through motion detection. In other words, if anything moves from over 30 feet, it'll detect it. The doorbell range can also be triggered by the ring of a doorbell to know who's at the door.
These security cameras are operated through your home's Wi-fi. You can charge them through batteries or solar charging.
You can check out the video shots from the Ring app or through their website. The shots are stored in your cloud and are accessible through a subscription.
There's a wide range of Ring camera models available, such as the Ring Video Doorbell 1st, 2nd, and 3rd gen. Other ones include 3 Plus, Elite, and Pro.
The latter models can provide you with a pre-roll feature that can record what happened before the motion detection alert. That way, you can get a better picture of the situation if a disturbance happens.
Even though you can get up to a 10-minute live stream from your Ring cameras, that's about it. The security camera doesn't offer a 24/7 viewing system. It's also a bit difficult to retrieve and save the videos on any local device.
How to Get a Multiview of Your Ring Camera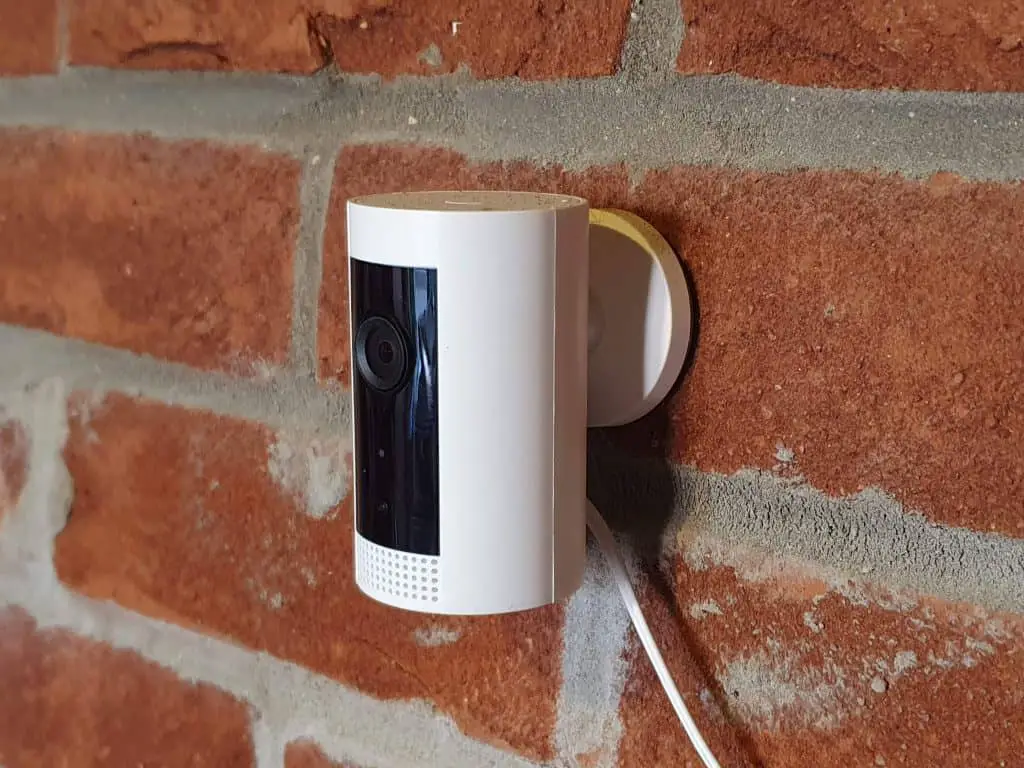 Ring cameras don't usually offer a multiview for all your cameras. You'll have to resort to more technical solutions to get what you want.
There are a few options to go about this. You might first need to have an Application Programming Interface (API). It'll act as an intermediary service between your Ring app and another app that would assist with your multiview request.
A couple of API options can include Node.js's "ring-client-api" and Python Ring Doorbell. In the case of the Node.js option, you'll need to create a refresh token and construct this call, "camera.createSipSession()."
In turn, it'll provide you with control over the Real-time Transport Protocol (RTP), which can deliver videos to several IP networks. Afterward, you'll call "camera.startVideoOnDemand," which will allow the camera to begin another video stream.
Another method you can approach is by using a home assistant add-on like ring-hassio. It helps in initiating live streams from Ring cameras. You can use this add-on by generating a refresh token.
That being said, you shouldn't be using this assist for a 24/7 live stream since Ring cameras don't provide this sort of service or cloud space.
The bottom line is that even though you can get a multiview screen of your ring cameras, we wouldn't say it's an easy hack. But thankfully there's a better option.
The Better Solution: Finding Snapshots
What's the next best thing, you might ask? Snapshots. This means you'll get updated multiview images from your device.
The snapshot capture feature is as close as you can get to view all live streaming Ring cameras and doorbells on a single screen.
When we say these images are constantly updated, we mean it. You can get an update time range between 30 seconds to a couple of minutes.
To enable this security feature, you need to open the Ring app. Next, navigate to the "Device Settings." You should find an option titled "Snapshot Capture," along with a brief description.
Once you're on the feature's page, click on the switch to turn it on. It usually isn't set on by default. Under the switch, you'll find several time update options (Snapshot frequency). There are snapshots for every three minutes, one minute, or 30 seconds.
If you plan on choosing the 30-second interval, you'll notice a small warning popping up. It'll notify you that this snapshot frequency can potentially slow down your timeline activation.
If you're still a bit confused about how it works, it will look a little like this: Someone rings on your doorbell, and the Ring camera is activated through the motion sensors.
Your live streaming would then stop, but the camera will continue to take snapshots every 30 seconds in between each live stream it detects.
All that's left now is to take a look at your Ring app dashboard, and you should find all the camera snapshots. You can open it on your PC as well through the Ring website (Ring.com).
After reaching the website, just log in with your account details. Go to the "Account" section, and it should lead you to your dashboard, where you can view all the screens:
If you see your account getting logged out too frequently and you have to always sign in, then you can install a browser plug-in to automatically refresh your page every few minutes or so: such as "Easy Auto Refresh" for Chrome.
Can You Use a SmartThings App to Have a Multiview Screen from Your Ring Camera and Doorbell?
Luckily, your Ring camera and doorbell could be compatible with the SmartThings app. Not only will you view all your Ring cameras at once, but you can do so through your TV.
Here's how you can set it up.
First, check to see if your Ring camera is compatible with the app. The models that are likely to work with the app are Ring Doorbell 3, Doorbell Pro, Spotlight Cam, Stick Up Cam, and Floodlight Cam.
Then, you need to put up your Ring camera to where you want to place it and turn it on. After, you need to download the SmartThing app and open it.
Once it's open, click on "+" and then "Device." You should then be able to locate your Ring camera and select "Next" and "Authorize."
Go ahead and fill in your Ring Camera login details. Following that, allow your Ring camera to sync with the SmartThings app.
Finally, you click on "Done" twice. Your cameras are now connected to the app, and you can access them whenever.
To view it on your TV, log in to your SmartThings account from there. The screens should show up on your SmartThings Dashboard.
You can also get motion detection alerts on your TV. All you have to do is click on settings and click on "Motions."
Can You Live stream 24/7 with Your Ring Cameras and Doorbell?
When you're getting a Ring camera, you shouldn't expect a full-fledged security camera. Its limited storage and system won't allow you to get a 24/7 live stream.
The security camera company hasn't been too vocal about a newer version with a 24/7 live streaming service. If you do try to live stream 24/7, Ring might restrict your use.
In terms of officially providing a multiview screen, it doesn't seem likely that Ring will have its API system to support it.
To Conclude
Looking out for your home's security and finding the right tools are crucial. That being so, you might want to have access to multiple screens at the same time rather than jumping from footage to footage.
Ring cameras and doorbells offer exceptional motion detection security, but if you want full video access to all your cameras, that's where it gets tricky.
The most common solution is using the snapshot capture feature. Other ones include using compatible APIs or an app like SmartThings.
At the end of the day, Ring cameras and doorbells are best if you're looking for simple setups and good-quality snippets, rather than heavy-duty 24/7 video streaming and multiview services.