The ring is a well-known brand for smart home devices. Over the years, the Santa Monica(California, U.S)-based company has introduced a wide range of intuitive products that can do unbelievable things. These include smart cameras with speakers plus live monitoring, as well as doorbells with extended pairing capabilities. 
The cameras can show you live feed indoors and outdoors and even let you talk to visitors via the speakers. They can even be paired with smart alarm systems, allowing owners to set off sirens if they happen to notice suspicious activity. 
The doorbells, on the other hand, can perfectly pair with the Ring Chime or Ring Chime Pro. These are wireless notification devices that can connect to all of your Ring devices and allow users to get Ring notifications anywhere in their homes, even if they aren't near their phones.
Introduction of Ring Bridge/Hub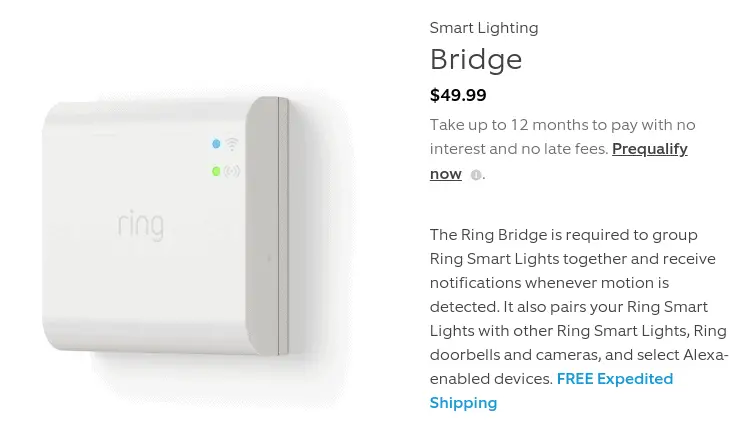 When Ring introduced the Ring Bridge in 2020, many smart homeowners using Ring cameras got confused not knowing whether or not they needed to get this device. After all, some cameras need a separate hub to save recordings to or for third-party control, just like some doorbells do. 
It begs the question; is the Ring bridge required for Ring camera or doorbell owners? The short answer is NO. The company designed the bridge for its lights (Ring lights) only. All devices from Ring, however, need the Ring app to connect to a Wi-Fi network and to allow you to control their functions.
Here's more about the Ring Bridge as well as smart cameras, doorbells, and some FAQs. 
What Is Ring Hub/Bridge?
Ring Bridge controls Ring's new line of smart home lighting devices. This smart device acts as the primary bridge or hub connecting all Ring devices within your smart lighting setup, including cameras and doorbells. It can also integrate third-party devices such as Alexa devices into your smart home setup. 
Even though the Ring bridge can connect many devices(up to 50) and motion sensors, it doesn't cost much. For as little as $50, you can purchase a brand new bridge or hub. Please note that a single bridge is enough for your entire house. 
Ring Cameras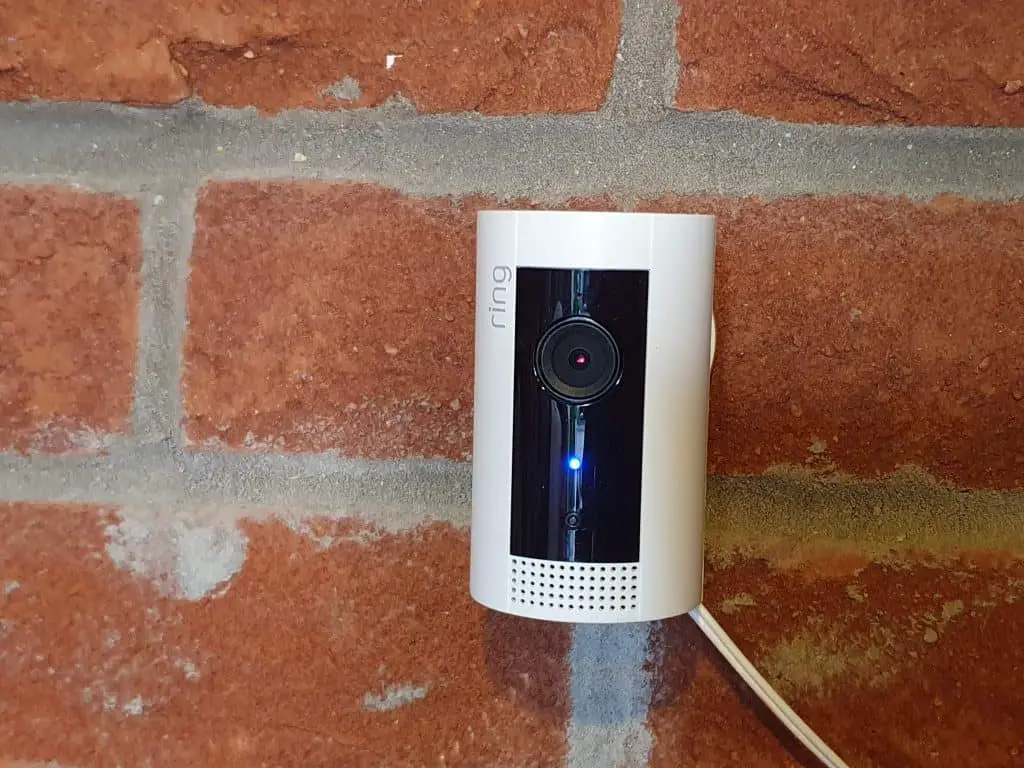 Ring cameras are smart cameras perfect for smart homes. These unbelievable all-purpose indoor and outdoor monitoring solutions let you keep your family and pet safe by keeping an eye on them whenever they are inside or outside the house within your property. They come with unbelievable features such as HD video recording, night vision, two-way communication, in-built motion sensors, and a broad field of view. 
Ring cameras can be connected to other smart devices such as doorbells, using a Wi-Fi network and the Ring app. Alternatively, these smart cameras can be integrated with those devices through wires. This is usually done by qualified electricians. The Wi-Fi option is much better though as it enables your cameras to give you more functionality, including the ability to view video recordings on your cell phone, than the latter. 
Ring Doorbells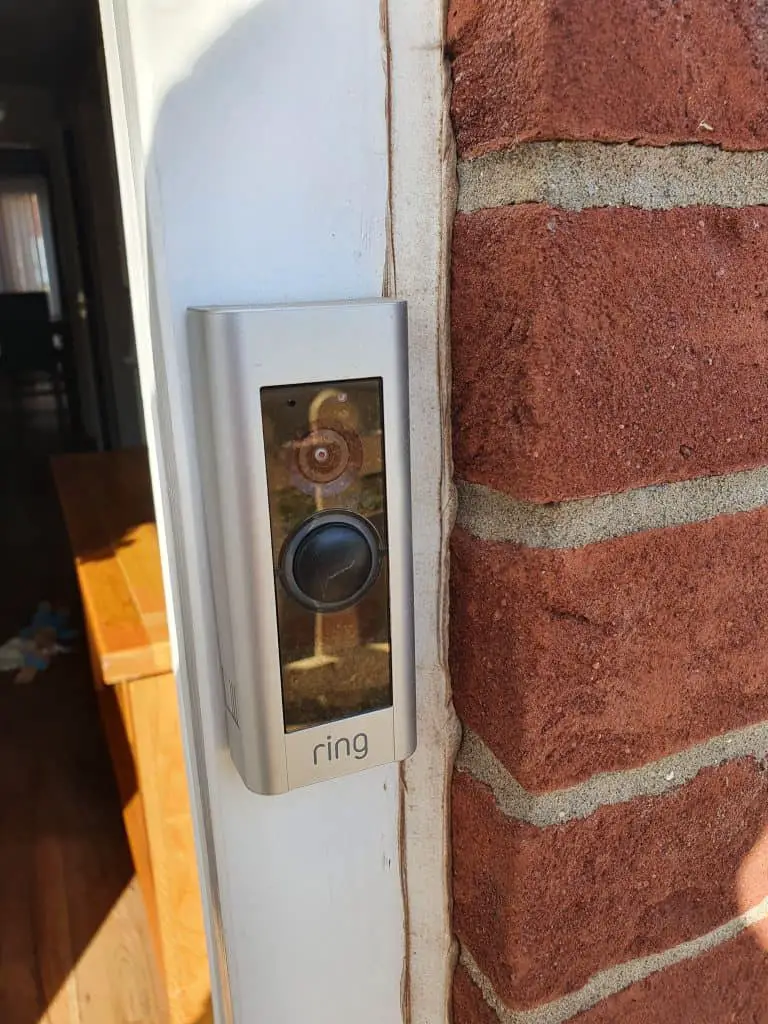 Just like Ring cameras, Ring doorbells can also be connected to other devices within your smart home ecosystem either via Wi-Fi (plus the Ring app) or ethernet cable (with the Elite range). Just like in the case of the cameras, activating the doorbells through Wi-Fi enables users to use many functions that these bells have to offer.
With that said, it's safe to say that the Ring Bridge is not necessary as far as connecting Ring cameras or doorbells with other devices within your smart home setup goes. However, it can be useful and convenient to have if you want to derive additional functionality from your cameras and/or doorbell. 
Controlling Your Ring Camera and Doorbell Smart Devices
Besides the Ring app and the bridge, a few other devices that can help you control your Ring devices including the doorbell exist. One of them is the Amazon Echo device, which can act as a two-way intercom, enabling you to speak to visitors. The model with a touchscreen (the Echo Show) not only lets you communicate with your visitor but also enables you to view the video feeds from your cameras conveniently. 
Final Thoughts
Just like Philips Hue, Ring is a trustworthy brand for smart home devices including cameras, doorbells, and smart light bridges or hubs. While some Ring devices require the bridge or hub device to be fully functional, the smart cameras and doorbells from this California-based manufacturer don't. 
FAQs
1. Does using a Ring hub improve the Ring camera & doorbell experience?
The short answer is YES. Adding the Ring Smart Lighting Bridge will help improve the experience, creating a more intuitive, capable, and harmonious merger of smart devices that are easier to operate and control. 
What's more, introducing the Bridge into your setup of smart home devices will add Linked Recording, a very amazing feature, to it. LR enables your cameras and doorbells to record when the smart motion sensors detect motion, and vice versa. By the way, you can even set it such that your smart lights come on whenever your cameras or doorbell detect motion.
Imagine pulling up to your home, and then all your lights come on due to the motion being detected! Think about a potential burglar approaching your door. Then the lights come on, all of a sudden. So your cameras get to work, recording the intruder while you view the video footage in real-time and decide whether to engage the alarm system or deal with the thief personally! It sounds like a wonderful Sci-Fi-like experience, right?
2. What Equipment Do Ring Cameras & Doorbells Need?
As you know now, Ring cameras and doorbells don't require a hub or bridge to be functional. These smart home devices only need a strong Wi-Fi signal (that is if you choose to integrate them wirelessly) and the Ring app to function well and fully. 
If the distance between your cameras and the Wi-Fi router is great, you may also need a whole house mesh Wi-Fi system or just a good WiFi extender. Alternatively, you could use the Ring Chime Pro, which can act as a Wi-Fi extender for your smart devices.
If you decide to pair them using wires, on the other hand, you'll need appropriate tools. But the easiest and safest way to get the job done is to hire a qualified electrician. 
3. Can You Upgrade to the Ring Bridge In the Future?
Of course, you can, even though it is not necessary. After all, the Ring Bridge or Hub is designed to work seamlessly with all Ring smart home devices. Therefore, if you don't mind spending some extra cash on buying the Ring bridge, feel free to get one. After all, you'll enjoy the awesome capabilities of the Linked Recording feature, which we discussed earlier. 
4. Taking the incredible capabilities of Ring cameras (especially when paired with the Bridge smart device) into account, is it, therefore, safe to say that these cameras are 100% perfect?
The short answer is NO. Ring cameras aren't perfect as there are a few aspects of these smart cameras we feel the manufacturer needs to look into and improve in the future. For instance, these cameras, unfortunately, don't support local storage without expensive equipment and subscription fees.
That means if you get a notification to view a video, you have to do that then and there. Otherwise, the video will disappear such that you won't be able to watch it later. Many people would be happy to see Ring offer cameras that support local storage.