More and more smart-home gadgets wirelessly connect to the internet these days, and most of these new devices actually rely on a stable Wi-Fi connection to function the way they should. However, there's a growing trend for devices to still function 'offline' in the event of the internet going down or connectivity issues. 
Ring devices are one such example. The 1st generation of Ring Video Doorbells connected to Wi-Fi and allowed users to receive alerts directly to their smartphone device any time motion was detected or the doorbell was rung. The one problem was whenever the Wi-Fi connection was lost, the device was useless. 
Let's take a look at the evolution of Ring Video Doorbell devices and how they have overcome the connectivity issue, and how Ring doorbells; cameras work without Wi-Fi, allowing users to monitor and record their home security, even when the Wi-Fi connection is lost. 
About Ring
Ring is a smart-home and home security products company that was acquired by Amazon in 2018. The company designs and manufactures a range of smart-home devices and one of the most popular in their line of products is the Ring Video Doorbell.
As the company's flagship product, the Ring Video Doorbell has evolved through various generations of design and has spawned additional models. 
The Ring Range of Video Doorbell Products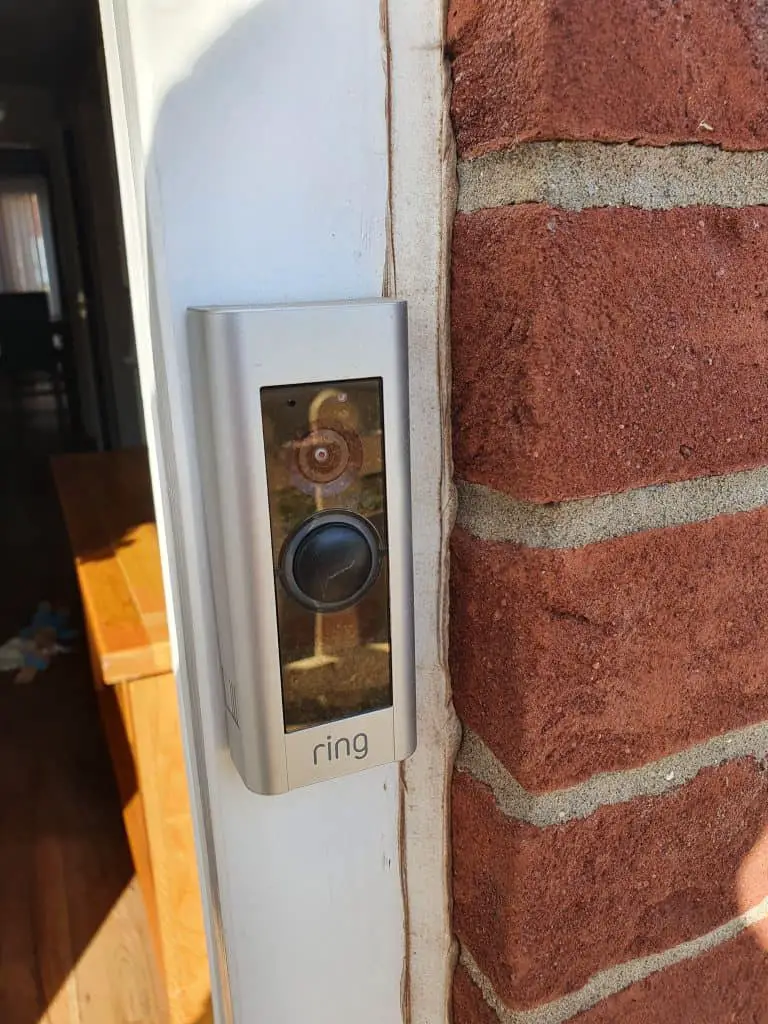 Since the Ring Video Doorbell was first released in 2015, all models have come with motion detection, HD video recording, and real-time alert notification through a smartphone or other connected device. 
There has been an impressive amount of improvements to the Ring Video Doorbell range over the years since it was first released, and the most notable updated models feature wired connection. There are now two distinct versions of the Ring Video Doorbell, wireless and wired, although the issue still looms that all of the models will still require an internet connection in some form to function. 
Range of Ring Doorbell Products
Ring Video Doorbell (1st Gen)
Ring Video Doorbell (2nd Gen)
Ring Video Doorbell 3
Ring Video Doorbell 4
Ring Video Doorbell Pro
Ring Video Doorbell Pro 2
Ring Video Doorbell Elite
Ring Video Doorbell Wired
Ring Video Doorbell (2020 edition)
Wireless Video Doorbells
The wireless video doorbells are the most popular in Ring's range of products, mainly due to the convenience and affordability (the 2020 entry-level model starts at just under $100). They're quick and easy to install, and only require Wi-Fi connectivity to function. They either use rechargeable batteries, can connect to a solar panel, or rely on hardwired power. 
Range of Wireless Doorbells
Ring Video Doorbell (1st Gen)
Ring Video Doorbell (2nd Gen)
Ring Video Doorbell 3
Ring Video Doorbell 4
Ring Video Doorbell (2020 edition)
They all do the job pretty well (most of the time), although many customers have complained about the reliability of not receiving real-time messages, or not receiving messages at all, and this all comes down to people experiencing connectivity issues. 
This is because of a range of issues. From a doorbell being out of range to the strength of a Wi-Fi signal that can be interrupted throughout the day, there are plenty of reasons why Wi-Fi connectivity can be interrupted. 
Connectivity issues include problems with the supply from an internet service provider, multiple devices connected to the same Wi-Fi, power outages, and even bad weather. Sadly, without a Wi-Fi signal, a majority of the Ring Video Doorbells are dead as a doornail. 
Wired Video Doorbells
Wi-Fi outages were one of the major sticking points for the team at Ring. Wi-Fi connectivity is convenient and allows for wireless installation, but the trade-off is Wi-Fi can also be unreliable and it can go down at any time rendering a device useless. 
This is where demand for their wired range of products comes into play. Marketed as 'Nonstop power for nonstop peace of mind', the new line of Ring Doorbells would feature all of the great advantages of their predecessor with the added reliability of some models using a wired connection for both power and internet. 
Range of Wired Doorbells
It's worth mentioning that only one of the 'wired' doorbells operates without Wi-Fi connectivity, and that's the Ring Video Doorbell Elite, which uses PoE (Power Over Ethernet). All of the other Ring Doorbells require a wireless Wi-Fi connection to function. 
Power Over Ethernet (PoE) Devices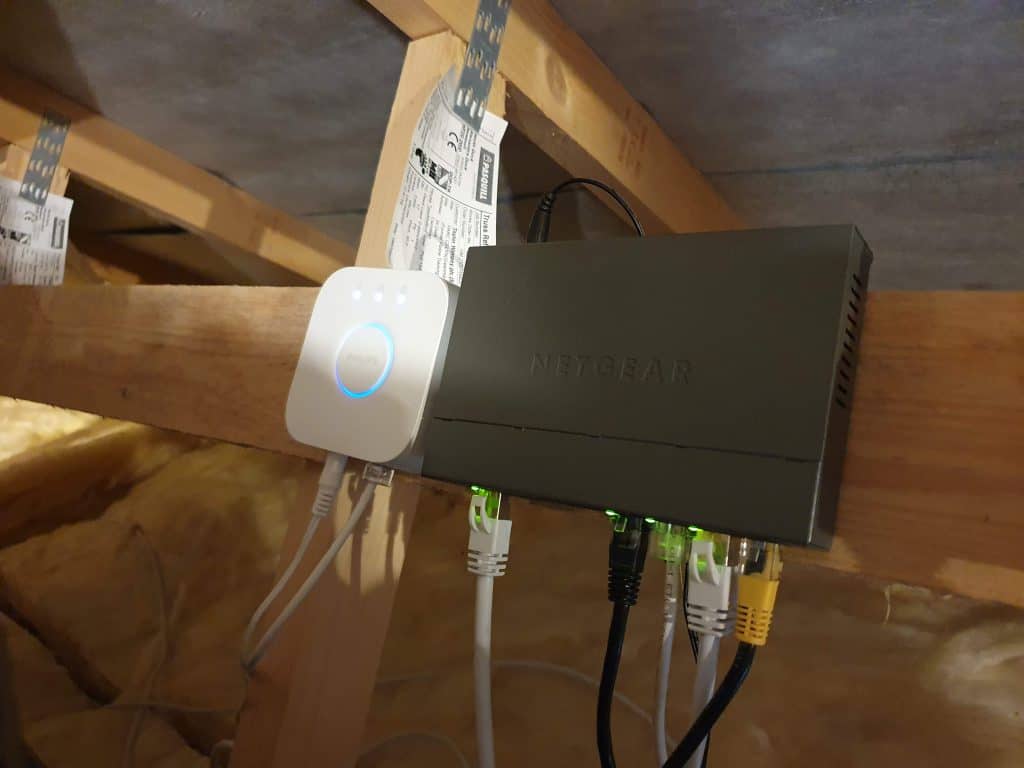 The Ring Video Doorbell Elite uses PoE (Power over Ethernet), which allows an ethernet cable to supply mains power and internet connectivity at the same time. Some installation is required and you'll of course still need to route your cable from your Elite doorbell to a router or modem, but once installed you'll be hardwired and have the most secure connection possible. 
Another device in Ring's range that uses PoE is the Stick Up Cam Elite with a PoE adapter. This is a straightforward security camera that connects directly to your router or modem and prevents "Wi-Fi dead zones" or worrying about having to charge batteries. 
Both of these devices are excellent options for when you want a good level of security for your home and the convenience of complete control at your fingertips using the Ring App. 
However, for those looking for complete peace of mind, there are a few other options available that provide some additional benefits on top of the already impressive list of features offered by Ring's range of video doorbells and smart-home-enabled security cameras. 
Ring Protect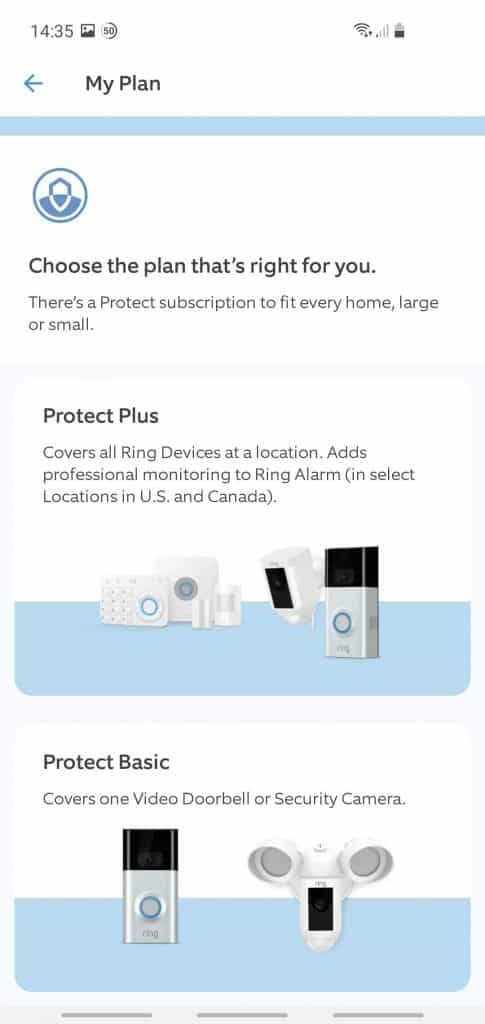 All Ring devices come with motion enacted alerts, real-time video feed, and two-way audio communication through any smartphone or PC connected device. On top of these very convenient features, Ring also offers a subscription-based service that adds to the functionality of a device and improves home security with Ring Protect.
There are three subscription tiers available: 'Basic', 'Plus' and 'Pro' with the latter two offering extended warranties and discounts on Amazon's ever-expanding line of products. All three subscription tiers provide some impressive additional features as listed below:
Video History for 60 Days 
Video Saving and Sharing (allows you to download and save any videos recorded on a Ring device)
Snapshot Capture (saved into your Event History Timeline on your Ring account)
Person Alerts (enables person-only alerts)
Rich Notifications (See exactly what triggered an alert with a photo preview delivered to the app)
One of the most important additions is the record feature (known as Local Edge), as this means that you can use a localized device and record any video interactions from your Ring device. In effect, this transforms your Ring Doorbell or security camera into a closed-circuit security system without any need for Wi-Fi connectivity to record events. 
Unfortunately this is only supported with a Ring Protect Pro subscription and a Ring Alarm Pro.
Plus you'll of course still need internet connectivity to receive alerts and use the other functions of the device. 
Ultimate Security Solution with Ring Alarm Pro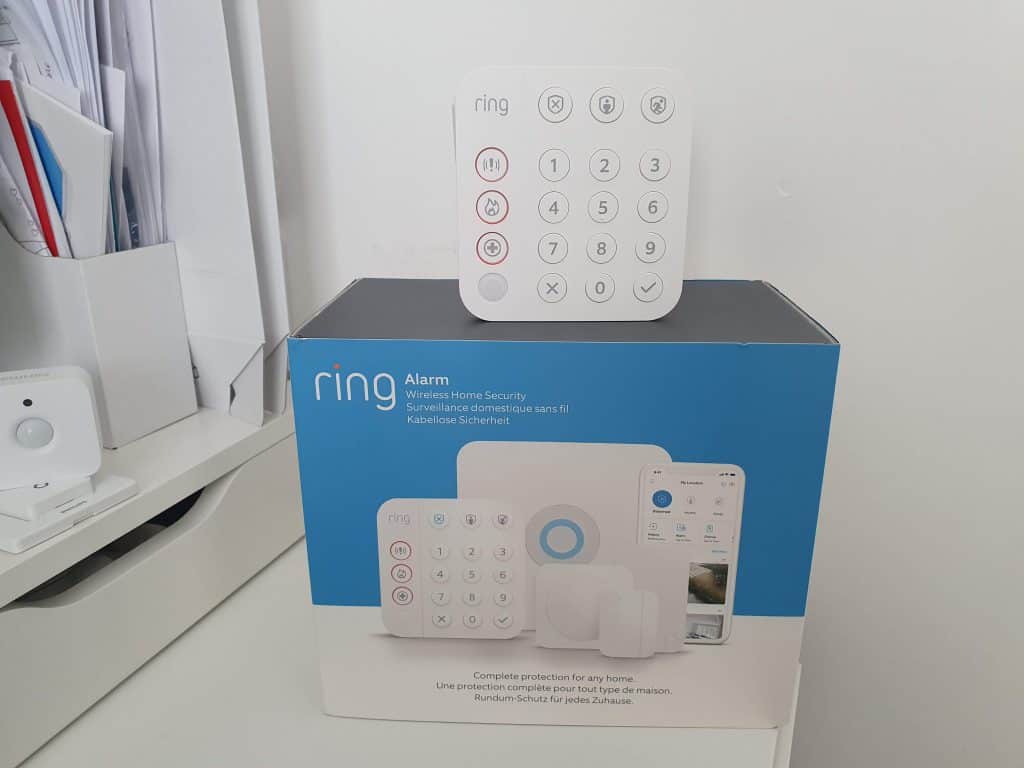 For those looking for a complete smart-home-enabled home security system that works seamlessly with their Ring devices, then look no further. The recently released Ring Alarm Pro system uses a built-in eero Wi-Fi 6 router that helps keep your home network completely secure. 
Backup Internet Connectivity
The Ring Alarm Pro ($250) supports Wi-Fi speeds up to 900 Mbps. It also has an exclusive Ring Protect Pro feature that keeps your Ring devices connected online if the primary internet goes out with 24/7 backup internet by allowing you to record footage to a local SD card. A subscription to the Ring Protect Pro service is required to use this feature and is $20/per month. 
For the monthly fee, you'll receive ultimate peace of mind when it comes to home security, and still have all the great features of Ring devices that are controlled using the Ring App or by managing your Wi-Fi network security settings in the eero app. 
Ring Camera Backup ; Battery Backup
When you subscribe to Ring Protect, you receive a Ring account, and this is where you can manage settings, review your Event History Timeline, and view and store any recorded videos. 
With a Ring Protect subscription, any videos that are recorded by your Ring device will be stored for 60 days for customers in the US. Images recorded as part of your Event History timeline are stored for 7 days before being deleted. 
Summary 
Ring's impressive smart-home devices are popular due to their list of features and integrations, excellent real-time alerts to any device, and the ease of installation with Wi-Fi or hardwired connections. Devices using PoE are an excellent option for those looking for better connectivity and no Wi-Fi dead zones. 
For ultimate security and peace of mind at home, you can't go past using a Ring Alarm Pro Hub alongside a Ring Protect subscription, where for a small monthly fee, you can use all of the available features on the entire Ring range of cameras, doorbells, and security products.