Back in the day, home security cameras such as Closed-circuit television cameras (CCTV) were able to record all its footage and save it internally or on-premise. 
However, this comes with several drawbacks, such as bulkiness of the cameras, ease of erasing, and costly storage expansion (or continuous deleting of old footage to save room for the new one)
With the advancement of home security systems, the use of smart cameras quickly replaced these systems, with the ability to access saved footage through cloud-based storage.
The problem is, 24/7 recording is not a fundamental feature of smart cameras anymore, with some popular brands, such as Ring and Blink, not supporting continuous footage.
Luckily, there are other brands that do, such as Wyze, Arlo, Eufy, TP-Link Kasa, and some Google Nest products. These awesome smart cameras support 24/7 recordings, and in this article, we'll have a brief look at some of these options!
Why Smart Cameras Often Skips Continuous Recording
Since old-style CCTVs used to record on a 24/7 basis, you might be wondering why 24/7 recording isn't a staple in the more advanced cameras.
The reason here is that some smart camera brands had to trade off some of the old features in order to add new and more sophisticated ones that appeal to their customers.
For example, most smart cameras won't only capture footage, but they'll also employ various motion detection technologies to spot any changes within the frame of the camera.
For that reason, it'll be unnecessary for the camera to record 24/7 footage when nothing is going on. Instead, as soon as these cameras detect motion, they'll start recording and send the owner notification for the detected motion.
The problem is, some of these technologies are still in their infancy and many smart cameras can still be tricked or miss out on some events, which triggers a lot of homeowners to look for smart cameras that offer continuous recording.
What Smart Cameras Support 24/7 Recording?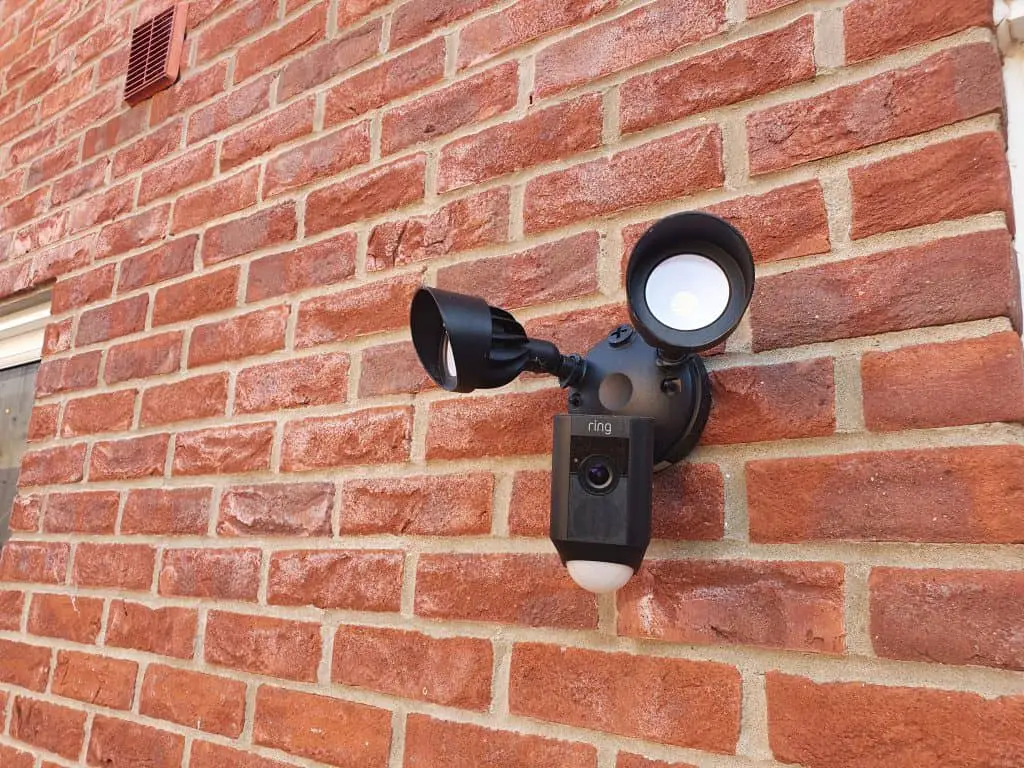 Due to the previously mentioned reasons, there are some popular names in the Smart Camera industry that are yet to offer 24/7 recording. Yet, there are some smart cameras that offer continuous recording in some way or form.
In the following list, we will walk you through each one of these smart cameras and how well they implement this feature:
1. Google Nest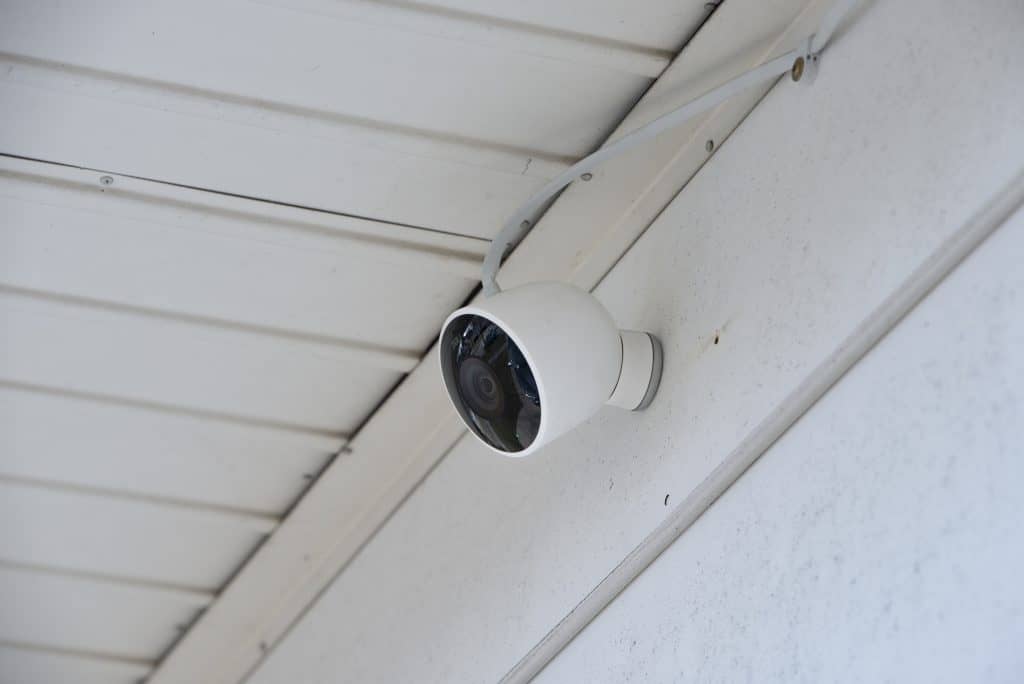 Not all Google Nest Cameras offer continuous recording. However, a few options, such as the Nest Hub Max and Original Hello Doorbell as well as the Nest Indoor and Outdoor camera range, support the feature with a catch.
These cameras come with a non-mandatory subscription plan called "Nest Aware Plus", which offers 24/7 recording. The recorded clips are saved on Google cloud servers and remain there for 10 days with an option to download and save the videos.
This plan costs up to $12 a month or $120 a year. However, you should know that this plan is the advanced plan and not the basic $6 a month ($60 a year) one. In other words, if you pay for the basic $6 plan, you still don't get 24/7 recording.
The good news is, the advanced plan comes with additional features and supports up to 5 Nest devices, so you can record 24/7 footage for all 5 cameras and keep them for 10 days.
2. Eufy
Unlike Google Nest, you don't necessarily have to pay in order to record 24/7 footage with Eufy Cameras. However, only the Indoor range of smart cameras supports continuous recording while outdoor and doorbell cameras don't.
The Eufy camera offers various ways to store 24/7 footage, such as network-attached storage (NAS), SD Cards, or through Eufy's paid cloud service. Luckily, you can choose between 2K or full HD resolutions, which lets you record more footage on the SD card.
The Basic cloud plan costs $2.99 a month and saves up to 30 days' worth of footage for one camera while the Premier cloud plan costs $9.99 a month and supports up to 30 days' worth of footage for 10 cameras.
3. Arlo
Arlo's solution for continuous recording may seem a bit pricey when compared to other options. But on the bright side, their 24/7 recording feature is included in many of their products, such as Arlo Pro 2, Arlo Ultra, Arlo Baby, Arlo Q, and Arlo Q Plus.
Arlo offers the Continuous Video Recording Plan, which is a plan that allows you to record 24/7 for up to 14 days. Alternatively, you can pay $20 a month or $200 a year for 30 days' worth of storage.
Currently, the plan costs $10 a month or $100 a year for every camera. Keep in mind that the plan also doesn't support downloading any of the videos, which is a clear disadvantage, although some might look at it as a good thing for security reasons.
4. Wyze
Similar to Eufy Cam, only the Indoor Wyze cameras offer a true 24/7 playback option, as the outdoor ones can only record up to 10 hours every day.
The indoor camera offers continuous recording in two ways. The first and most popular one is through SD cards, in which you install the card in the camera, which supports up to 32 GB of data. 
The problem here is that 32 GB isn't much if you're recording 24/7 in HD, so you'll get up to 2 to 3 days' worth of footage unless you copy the footage elsewhere.
The other method is through subscribing to the tinyCam service that supports the Wyze Camera range. This one allows you to get cloud storage that lasts up to 7 days for a fee of 3.99 a month for every camera.
5. Kasa Spot
The Kasa Spot is the only smart home camera in TP-Link's Kasa Series that supports continuous footage recording.
The camera supports micro SD cards that you'll need to purchase separately. The camera supports SD cards that are up to 128 GB, which allows you to capture up to a week's worth of 2K HD video.
You can watch the footage on your smartphone app anytime you want, but keep in mind that the camera will overwrite the oldest footage to record new ones.
Is 24/7 Recording Worth It?
Continuous recording is ideal for those who don't want to miss out on any events that motion sensors in cameras failed to capture. But, despite all its merits, 24/7 recording isn't necessarily ideal for everyone.
For example, continuous recording usually comes with extra costs, whether through more expensive devices, costly storage extensions, or high-end subscription plans.
Additionally, it always puts more pressure on your internet bandwidth and can be inconvenient for those with limited internet plans, especially if the camera records high-resolution videos.
Moreover, the cameras will consume more power, which is a problem for battery-charged cameras and reduces the camera's lifespan in general.
Are There any Alternatives to Smart Cameras 24/7 Recordings?
The short answer is yes! There are two main alternatives that you can consider if smart cameras' 24/7 recordings. Here's a quick look at each one of them:
Use Regular Cameras
If you don't mind all the extra features that smart security cameras offer, you can simply opt for the good-old CCTV or DVR camera systems or even couple your smart camera network with a few of these to get the best of both worlds.
As previously mentioned, regular cameras will save the data on a local hard drive, so you'll need to secure the unit in your home to avoid tampering with evidence in the case of a break-in or accident.
Camera Snapshots Feature
Many smart cameras nowadays offer a snapshot feature as a compromise to the lack of 24/7 footage recording. 
With this feature, the camera will simply capture a shot on a regular basis that you can set, which gives you an opportunity of viewing what was happening throughout the day: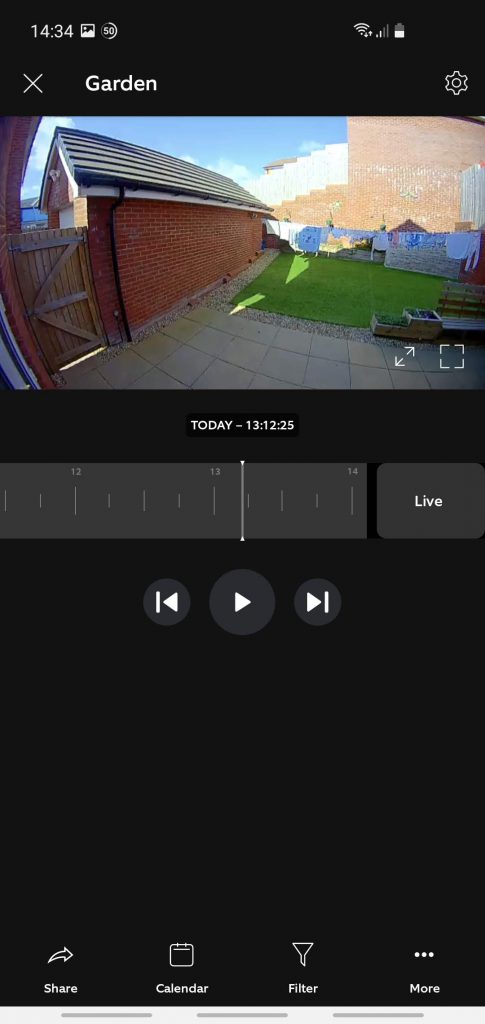 A lot of users who have multiple cameras can collect enough snapshots to spot any suspicious actions going on around their property.
Bottom Line
With that said, you now know more about smart cameras that support continuous 24/7 recordings! As you can see, there are various reasons why many companies skipped this feature. 
However, if the feature is quite critical for you, there are plenty of options that you can opt for to solve this problem, whether it's through 24/7 recording smart cameras or the few alternatives we've provided above!