The Wyze cam is known to be a great outdoor camera for capturing outdoor events and wildlife. This camera works with a base station manufactured by the same manufacturer. But does it require the Wyze base station: which is, after all, quite bulky? If yes, why? Let's learn a little bit about these two products and also delve into this question.
A Recap Of The Wyze Outdoor Cam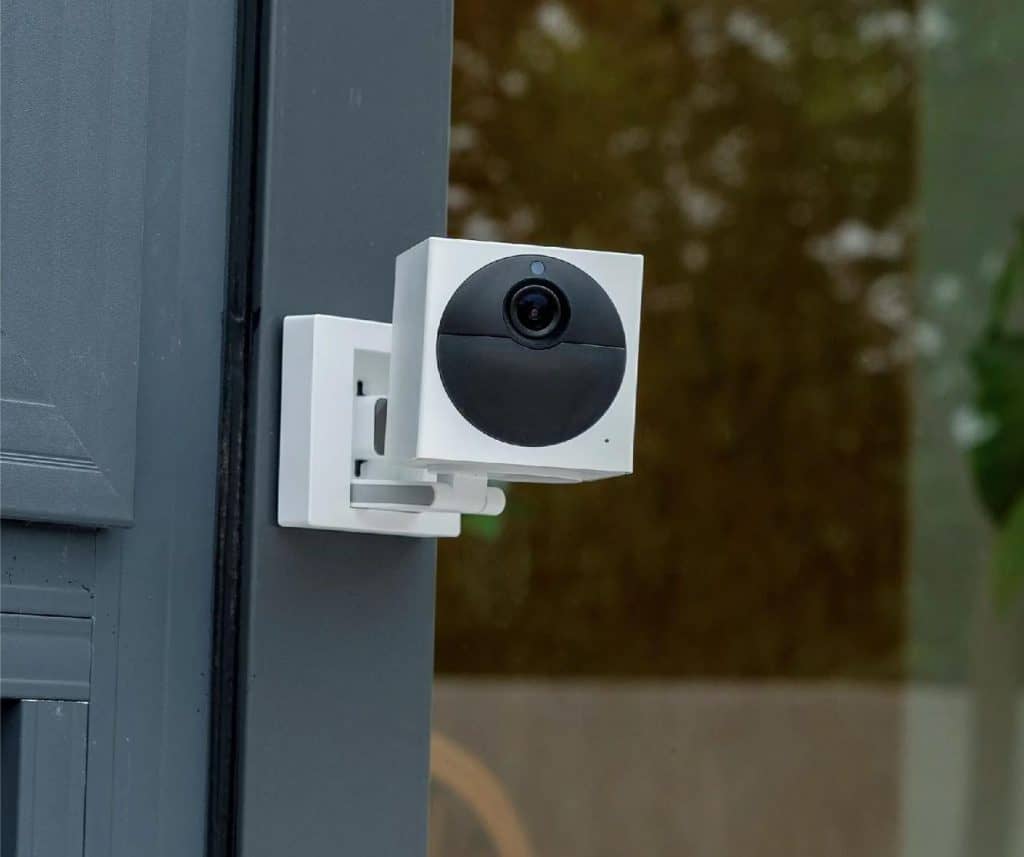 As you already know, the Wyze outdoor camera is designed to capture outdoor events and wildlife perfectly. This smart camera will enable you to see, from within the house, anyone who is approaching your front doorstep as well as intruders and/or wild animals that are roaming on your private property. Actually, it's great for capturing footage of elusive animals that are normally very difficult to see without an outdoor CCTV camera.
Notably, the Wyze outdoor camera is designed to withstand all weather conditions along with the elements. Extreme temperatures, wind, rain, or snow, are simply no threats to this outdoor camera for smart homes. Provided that you install it correctly, you don't have to worry about it getting damaged or swept away by anything.
As a matter of fact, the Wyze outdoor camera can capture footage up to 25 feet away both during the day and at night. As such, you can be sure that you won't miss a thing even at night once you set it up properly.
What's more, this camera is wireless and it generally boasts low battery consumption. With average use, the rechargeable in-built battery can last between 3 and 6 months.
Another great feature of the Wyze outdoor camera is two-way audio. This functionality adds extra convenience by allowing you to talk to people at the door and/or give them instructions even when you are away from home. Actually that's a great way to deal with all the delivery guys that often deliver items to your home when you are not around.
As if that were not enough, the Wyze outdoor camera also comes with a special type of motion detection feature known as "People-Only Motion Detection." POMD uses heat sensors to detect motions of only animate objects like people and animals before triggering the motion alarm. It ensures that motions of inanimate objects such as trees and passing cars will not trigger the alarm to avoid unnecessarily disturbing your peace.
Last but not least is the storage. The Wyze outdoor video camera doesn't have built-in storage as you would expect. However, it features a microSD slot into which you can insert a microSD card with up to 32 GBs of storage.
Though it's not much, a 32GB microSD card lets you save multiple, twelve-second video recordings captured by the camera.You can view the videos later and decide whether to save or delete them. The camera also supports cloud storage, which gives you unlimited storage for all of your recordings. All you have to do is to find and integrate your camera with a reliable cloud storage service for a small monthly subscription fee.
About the Wyze Base Station
To start with, the Wyze base station is simply a device that functions as a communication hub for the Wyze outdoor camera. It's a necessary tool to integrate the camera with other cameras or devices and the entire network.
Notably, a single base station lets you integrate up to 4 Wyze cameras. To be able to connect your cameras through the base station for the first time, you'll need a wired ethernet connection. Afterward, you can rely on either the wired internet connection through the ethernet or a wireless internet connection through Wi-Fi.
Unlike the Wyze camera, the base station isn't waterproof and that means it must remain indoors. You don't have to worry about the operation range of the device as it's fairly long, reaching up to 300 feet.
And just like the Wyze camera, the base station comes with a slot for a microSD card of up to 32GBs. That means that you can similarly use the base station to store your 12-second recordings for later use.
Does The Wyze Outdoor Camera Require the Base Station?
The short answer is YES, you must use the Base Station with the Wyze Outdoor Camera as it's impossible to operate the camera fully without it. As a matter of fact, your camera(s) won't even be able to connect to the internet without it. That means you won't be able to connect it to the Wyze app to access all of the useful settings as well as configurations that the app offers.
You'd be limited to operating your camera(s) in Travel Mode only. And when you decide to operate your outdoor camera(s) in this mode, you'll enjoy only limited features, missing out on several useful features provided by the camera such as motion alerts.
Generally, the Wyze cam outdoor is made to work with the base station. That's why both smart devices normally come packaged together.
However, there are alternative outdoor smart cameras that don't require a base station. These include Arlo Essentials wireless security camera, Ring's outdoor cameras (such as the Stick-up Cams and the Floodlight Cam), and Google Nest's range of outdoor cameras.
Of all the above alternatives, Arlo is the closest outdoor camera to Wyze you could get. That's because the camera comes with a compact, wireless, and weatherproof design just like the latter. Plus, it offers both local and cloud storage options just like its Wyze counterpart.
Benefits of using the Wyze Outdoor Cam with the Base Station
Though bulky, the Wyze base station provides a few advantages some of which are as follows:
It helps the battery last longer between recharges and improves battery life by reducing the need to solely rely on the camera to record as well as store video.
It reduces router incompatibility issues.
It backups up all the footage recorded by the camera such that you wouldn't lose any precious footage if the camera is stolen.
It makes the stolen camera unusable until you delete the camera from your account.
It helps you diagnose any connection problems easily and quickly by indicating camera status and connection strength for each camera hooked to it.
It extends the signal over greater distances, allowing you to place your cameras at further distances to capture better video footage of the outdoor events.
Final Thoughts
Wyze Cam Outdoor is a great outdoor camera for smart homes. This smart camera does a great job capturing and recording video footage of the events that are taking place outside the user's house. It's easy to set up and operate together with the Wyze base station that serves as a communication hub. You can operate your outdoor camera without the base station. However, that would mean not being able to benefit from all the features that your camera has to offer. As such, you don't want to separate your camera from the base station that normally comes packed alongside it.