SwitchBot sells a variety of smartly-controlled small household devices. For example, those devices can be controlled via a phone app, your voice and more. Apart from that, the company also offers a SwitchBot hub, which can be used to operate individual SwitchBot devices. But is the hub really necessary to operate your SwitchBot devices? The short answer is NO, and this article delves into the question as well as related topics. 
Reasons To Consider Investing In a SwitchBot Hub for Your SwitchBot Devices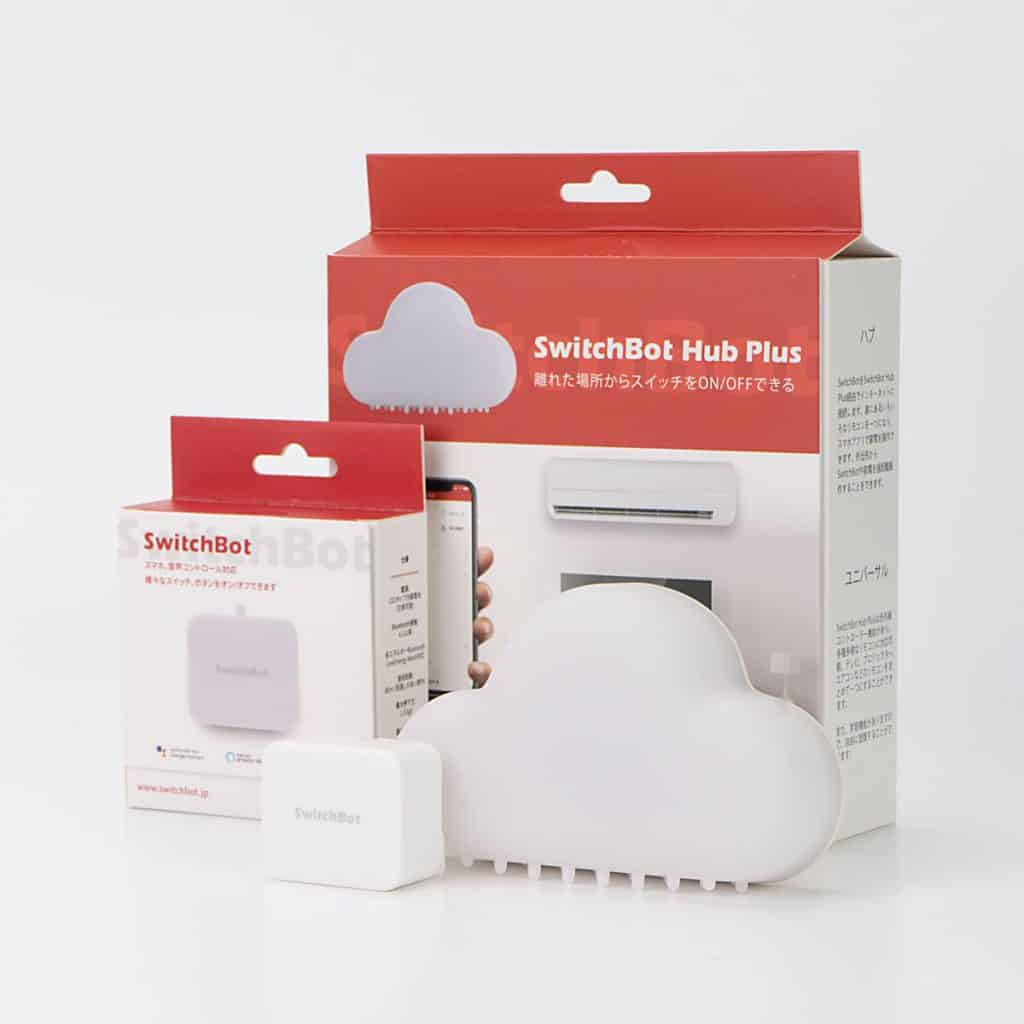 As you already know, you don't need a hub to be able to use your SwitchBot devices for smart homes. Instead, you require the SwitchBot app, which you can easily download on your smartphone. However, that isn't to say that the SwitchBot hub is an unnecessary addition to the product lineup.
As a matter of fact, we recommend it if you don't mind spending a little extra cash to have a complete SwitchBot smart home system. That's because you'll have more ways to operate and monitor your SwitchBot devices. 
What's more, the SwitchBot hub offers remote connectivity and it also allows users to create schedules. For instance, rather than going to the SwitchBot app on your smartphone to individually close curtains every evening when darkness is about to kick in, you can use the hub for that. All you have to do is go to the SwitchBot hub and create a schedule that closes your curtains when it reaches a specific time in the evening. 
As if that were not enough, the SwitchBot hub also enables you to connect your SwitchBot devices to the cloud. This way, you can effectively back up and sync data. 
In addition to that, buying the SwitchBot Hub also allows you to integrate your SwitchBot devices with third-party hubs like Google Assistant, Amazon Alexa, IFTTT, and Apple's Siri shortcuts. This expands the functionalities of your smart home device setup.
Last but not least, having the SwitchBot hub comes with some convenience that allows you to connect, control, and monitor your smart home setup remotely. This benefit would go a long way, especially if you are always away from home. It's because you would be able to connect, control and monitor your devices from wherever you are using the SwitchBot app and the SwitchBot hub. 
The Different Types of SwitchBot Hubs Available
The SwitchBot Hub comes in two varieties both of which have different aspects; 
1. SwitchBot Hub Plus
Retailing for about $50, SwitchBot Hub Plus acts as a bridge between your wireless network (Wi-Fi or Bluetooth) and all your smart home devices. Powered by an AC adapter that's plugged into a wall socket, the Hub Plus can also function as an LED night light. What's more, it can also function as a universal IR remote control that is supported by your SwitchBot devices and third-party devices as well. 
2. SwitchBot Hub Mini
Going for about $30, SwitchBot Hub Mini is an affordable option if you're looking to connect all of your SwitchBot devices effectively. Though slightly smaller than Hub Plus, the Hub Mini enables you to connect all of your SwitchBot devices effortlessly and conveniently. The compact size makes it a perfect choice for all kinds of homes including those with tiny rooms that lack enough space to accommodate large items. 
Unlike the Hub Plus which is powered by an AC adapter that's plugged into a wall socket, the Hub Mini is powered via a USB connection. As such, you can power it with a USB adapter that is plugged into any device that has a USB port. This means more ways to power the hub. 
Another way in which Hub Mini is different from Hub Plus is that it doesn't have an LED night light capability whereas the latter does have that. Also, it doesn't double as a universal IR remote control that can be used with SwitchBot devices and third-party devices as well, unlike Hub Plus. 
Which Should You Buy – SwitchBot Hub Plus or Hub Mini?
So, which SwitchBot Hub should you choose between Hub Plus and Hub Mini, considering both hubs serve the same purpose even though they have a few differences here and there? To be honest, it all boils down to your budget and the type of home that you have.
If you are on a tight budget, go with SwitchBot Hub Mini as it's about $20 cheaper than its Hub Plus sister. This is also recommended if you have a small home with limited space that cannot accommodate large items as Hub Mini is smaller than Hub Plus and therefore demands less space compared to the latter.
Another reason to pick Hub Mini over Hub Plus is that it offers more options as far as connecting it to a power source goes: you can power it through any device that has a USB port.
If you are not budget conscious, on the other hand, go with SwitchBot Hub Plus as it provides more functionalities and capabilities than its Hub Mini sister. This is also advisable if you have a big home with large rooms that have enough space to accommodate smart home devices of any size. 
SwitchBot Meter
Besides SwitchBot Hub, another useful device that SwitchBot offers is SwitchBot Meter. The SwitchBot meter's function is to measure temperature as well as the level of humidity in the room. Since this smart home device relies on the Bluetooth Low Energy (BLE) wireless personal area network technology, its operability range is limited to the typical Bluetooth range(approximately 10 meters or 30 feet). You can however improve the range greatly by using a hub
Final Thoughts
SwitchBot offers a wide range of smart home devices including the SwitchBot Meter that measures the temperature and level of humidity in the room. The company also provides a hub that can be used optionally with these devices. Looking at the tremendous benefits of adding a SwitchBot hub to your smart home system consisting of different SwitchBot devices, it's safe to say that though the hub isn't an absolute necessity, you'll get more value out of the system by adding it.