Amazon Echo is a line of smart speakers built by Amazon. The lineup is made up of Amazon Echo Plus, Flex, Spot, Show, Look, Tap, and Dot( 1st Gen, 2nd Gen, 3rd Gen, and 4th Gen). Designed to work with Alexa (a voice-controlled intelligent personal assistant service developed by the same manufacturer), these speakers can do so many unbelievable things.
For example, apart from playing music, they can play audiobooks, stream podcasts, make to-do lists, and set alarms. In addition to that, they can also provide traffic, weather, and other real-time information users may find useful. As if that were not enough, they can also act as home automation hubs by being able to control many smart home devices. 
Now, if you purchase a used Amazon Echo device, you may get an "Account Locked" error message when setting it up. Just so you know, the setup process involves linking the device to your Amazon account via the Alexa app. In this article, we discuss in detail what the error is, how to fix it (if possible), and more. 
What Does The 'Account Locked' Error Message Mean?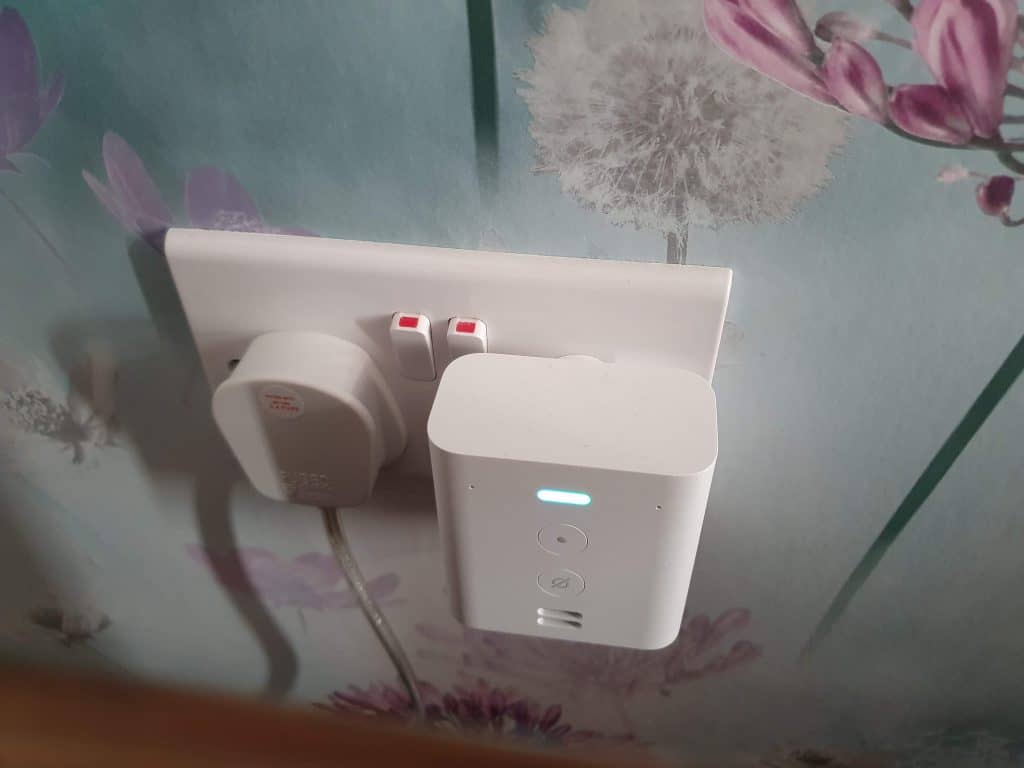 To be precise, it means that the Echo device is registered to someone else's Amazon account, and therefore you can't use it (since it requires an Amazon account to function).
That's obviously pretty bad news, so let's take a bigger look at what this means – and whether you can 'fix' this somehow.
What Causes the "Account Locked" Error? 
Many issues can cause your Amazon Echo device to give you an "Account Locked" error message. Speaking of which some of them include, but are not limited to the following:
1. It's a Stolen Device
The Echo could have been stolen from someone before being sold to you! After all, these devices are prone to theft just like other home electronic items. 
If you suspect that you might be dealing with a stolen Echo device, be sure to report that to both the police and Amazon. This could not only help keep you out of trouble but also ensure the device goes back to its rightful owner. It could also help reduce the theft rate of Amazon Echo products. 
2. You Inherited The Device from Your House's Predecessor
Some people tend to leave behind some of their belongings that they feel they no longer need. They do that in the hopes that somebody else will find those items and make use of them. Now, if you inherit the Echo from your house's predecessor, you may find that it can't reactivate successfully if the previous owner forgot to deregister it from their Amazon account. 
What you should do in that case is to get in touch with them and find out why they decided to leave the device behind. If it was so that somebody else can have it, thank them, and ask them to deregister it from their Amazon account. After they have done that, you can register it afresh to your new Amazon account to resolve the "Account Locked" error. 
3. A Previous Owner Forgot To Deregister The Device Before Selling It To Your Vendor 
If you bought a second-hand Echo, the "Account Locked" error message you're getting could be a result of the previous owner forgetting to deregister it from their Amazon account before selling it to your vendor. It's an honest mistake that people who sell their Echo devices make from time to time. 
What you should do here is to get in touch with the vendor and explain to them the problem as well as the potential cause of and remedy for it. If they are understanding and reasonable enough, they will try to reach out to the original owner(if they can). The individual, in turn, should deregister it from their account, as requested. 
What To Do If Your Amazon Echo Device Is Stolen
So, your Echo device got stolen? Sorry for that, and here's what you need to do; 
Report the theft to the police with any evidence or details you may have. This may include any video evidence from your security camera system or that of your neighbor(if any). Police can help track down your device, using their resources. They can also let you know if they recover stolen items that may include your Echo smart speaker.
Contact Amazon, letting them know that your Echo device has been stolen. You can do that by clicking the 'Contact Us' button on the left side of every Amazon Help page, speaking to a Customer Service representative over the phone, or using the Online Chat feature on the company's website. You may also read the quick guide to learn how to report your Amazon device as stolen or lost.

Why you should report a lost or stolen Echo device is so that the company marks your device as "Lost/Stolen" and locks it so that it can no longer be used. That way, the device will be rendered useless as the thief won't be able to sell or use it personally.
Finally, you can track down your device, even though this can be a risky adventure that isn't always advised. 
Tracking Your Stolen Echo Device
Note: This method only applies to when your stolen device was registered. If it was not, maybe, because it had just been dropped off at your front door by the delivery guy when someone picked it up, you may not be able to track it down. This is especially true if you didn't buy it directly from Amazon. That's because the device was blank at the time of it getting stolen. It was neither registered nor set up yet, meaning there's no existing digital link between it and you, which you can use to track it.
However, when you bought it directly from Amazon, you could track it regardless of its registration status. That's because before you purchased it on the online marketplace, you must have first created a user account with your details such as name and address, etc. 
Here's where it gets interesting, the company can pre-load configuration(with your Amazon account's details) onto the stolen device. This data can then show you the location of your stolen device, allowing you to track it down!
You can even 'drop in' on the stolen Echo device by saying these words to Alexa; "Alexa, drop in on my Echo". Then you can begin speaking and the thief or person possessing your stolen Echo device will hear your voice through the device!
Please note, however, that this is a bad idea as you could annoy the criminal who may decide to come after you! After all, they know where you live as that's where they stole the device from. 
But if perhaps the device was taken away from your property as a result of an honest mistake(maybe a trespassing neighbor's pet picked it up), dropping in on the echo device and speaking may help you get back the Echo. 
Plus, if it's one of the latest Amazon Echo models such as Show or Spot, you can even initiate a video call through the Alexa app. The only drawback here is that you'll need the thief to first accept your call on their end, which they may or may not!). If you decide to surprise and scare them with a video call, remember to cover up your own phone's camera for security reasons.
That way, they won't get to see your face and location, even as you use this method to see their face and/or address to make tracking them down easier. By the way, the drop-in approach for recovering a stolen Echo device has proved helpful in the past as recounted in this Reddit post from 2018.
Final Thoughts
The Amazon Echo lineup of smart speakers can do a wide range of unbelievable things including playing music and audiobooks, streaming podcasts, and voice interaction. Unfortunately, these smart Alexa devices can sometimes end up giving an "Account Locked" error message instead of activating and starting to function.
This usually happens when you buy a second-hand device whose previous owner forgot to deregister it from their Amazon account. It also may occur when you buy a stolen Echo device, which is still linked to the account of its legitimate owner. If yours is giving you this error message, use the above remedies to resolve the error. You can also track down a stolen Echo, using the above tips.