We're an ultra-connected society. Between smartphones and tablets with their apps and home surveillance systems with their sensors and cameras, most of our lives are captured by some type of monitoring. While there are plenty of good uses for all this technology, it sometimes feels invasive.
Ring doorbells and other cameras do have options for keeping them from recording. Ring has incorporated a couple of methods for doing this through the app. We also have a few other suggestions for how you can accomplish this. 
In this article, we're looking at methods for stopping Ring from recording sometimes. We'll look at reasons you may not want your cameras to record, as well as when you would want them recorded. Keep reading for tips on feeling secure with your Ring cameras while maintaining privacy, too.
When Should Ring Record?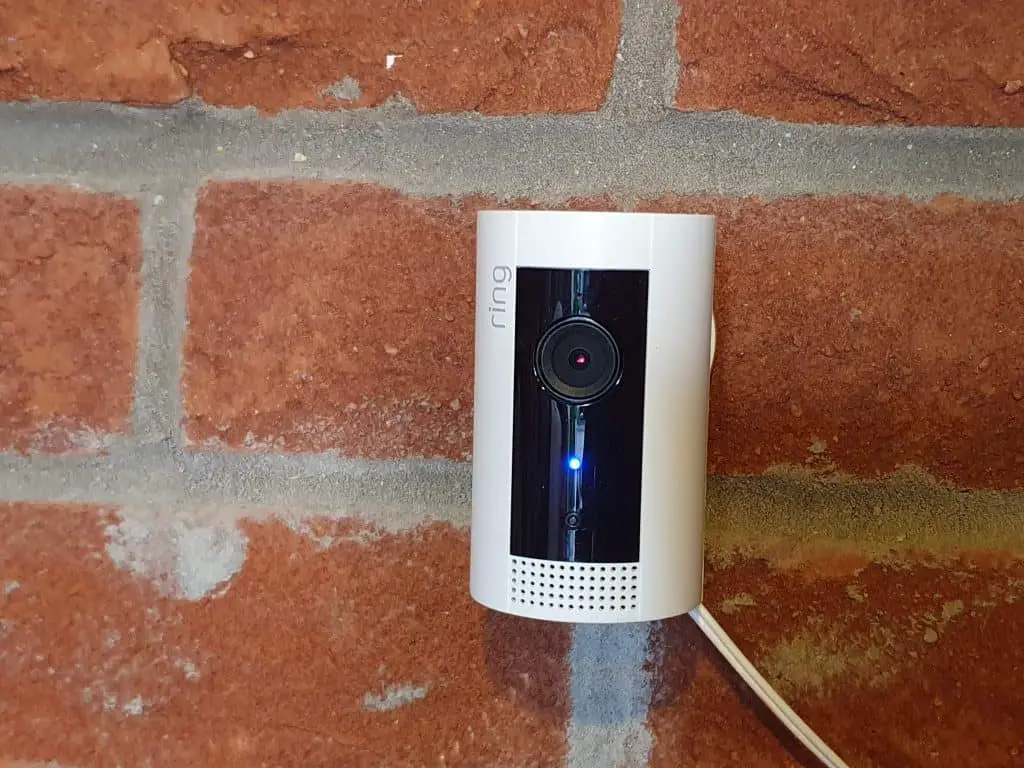 Generally, we have doorbells and other cameras installed to feel safer and more secure. It's nice to know we have the means to check in on our homes when we're away. We can see if anyone comes up to the house, if they try to get in, and if they damage any of our property.
Exterior Ring cameras should record any time there's motion detected. You don't want to miss capturing someone trying to break into your home or damaging property in your yard. That video evidence could be valuable.
Should you have cameras in the rear of your home and you're having a social gathering, you likely don't want your cameras recording for that. 
Interior cameras are different. Most of the time, you don't need them to record. Exceptions include when no one is at home, when a babysitter is watching your children, or at night when everyone is sleeping. 
How Do I Stop Ring from Recording?
The good news is you have options. So, let's go over what they are.
Use the Ring Modes Feature
Ring created a setting in the app for Modes. This feature allows you to choose from three modes–away, disarmed, and home. You can set these manually, or they're also integrated into the Ring Alarm system. 
Away mode – Away mode enables all cameras, both inside and outside, to record when motion is detected.
Disarmed mode – This enables the exterior cameras to record when motion is detected but not the interior. Or you can set which cameras you want to be disarmed, for instance, the backyard.
Home mode – The exterior cameras detect motion and record but interior cameras do not.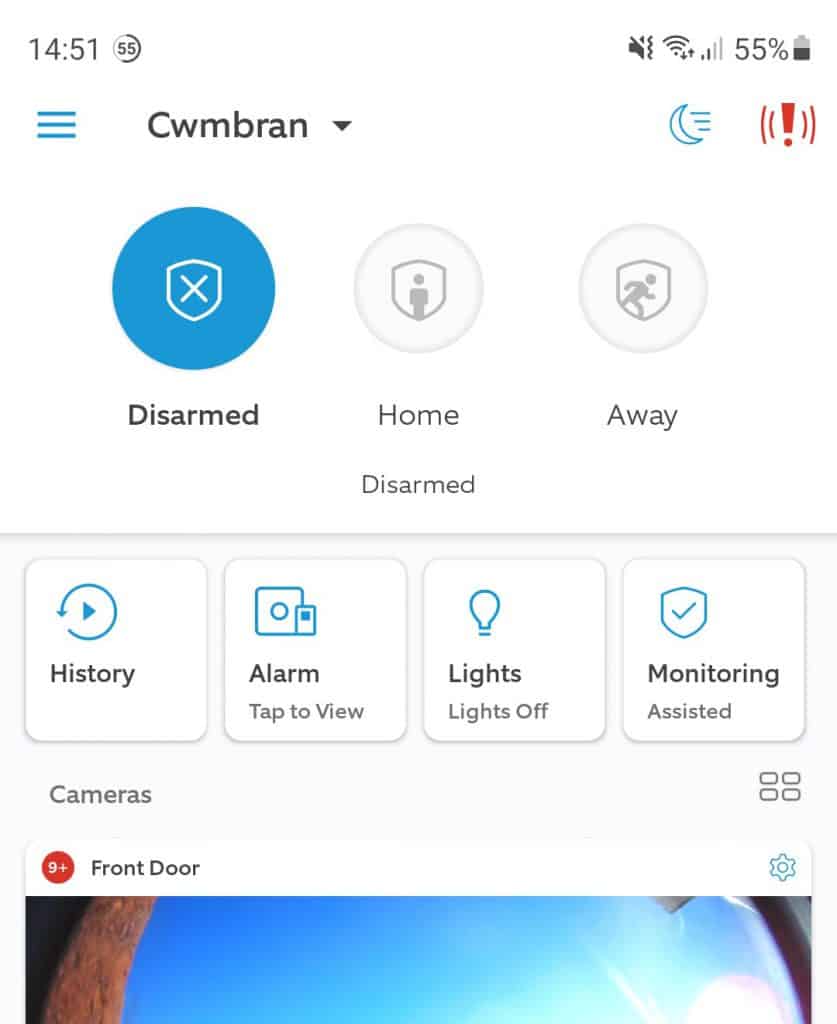 The modes feature is customizable. You can set your cameras to your preferences.
Disable Motion Detection for Specific Cameras
A simple way to keep a specific camera from recording is through the app. Go into the control panel for the camera you'd like to stop recordings on. Switch the toggle to off for Record Motion or Motion Detection: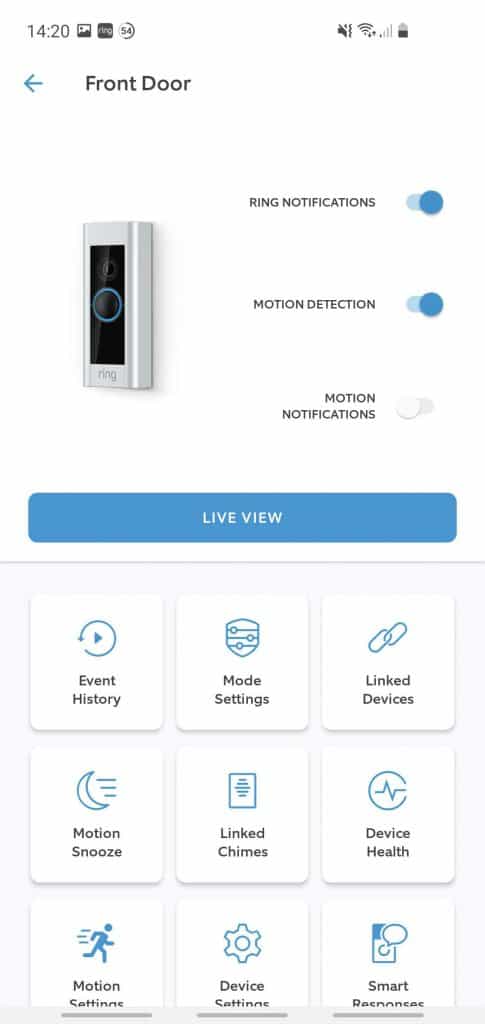 This is useful if you're working outside or kids are playing outside. You don't need the camera recording all that motion. When you're done, simply go back in the same way and turn motion detection back on.
Set Privacy Zones
Newer Ring devices have the capability to set Privacy Zones. It means you can draw a boundary in the area you don't want Ring to record. This doesn't disable recording, it just blacks out part of the screen. 
Here's how you set privacy zones. Open your Ring app and the device you want to set a zone for. Click on "Privacy Settings" for that device. Then click "Privacy Zones," and then "Add a Privacy Zone.":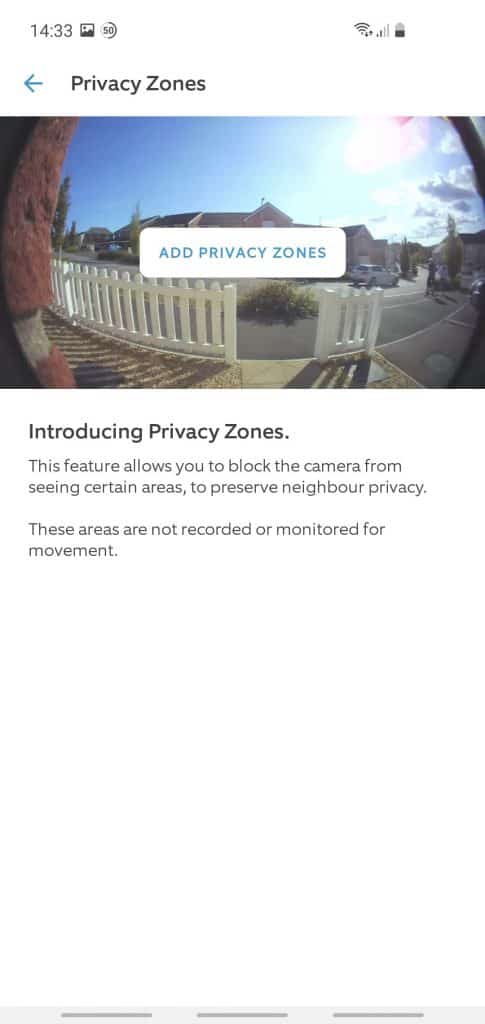 You'll see your selected camera's live view. In the top right corner, click on the "+" icon. Draw the boundary for your desired blackout area. Make sure you click "Save" when you're done. You can use this feature to keep an area of your property blacked out all the time. You can also use it temporarily. It's just as easy to delete the blackout boundary when you want to.
Cut the Power to Ring Camera
This option only works for hardwired doorbell cameras or other cameras that are plugged in. This is easiest when you have a light switch that controls the hardwire or the outlet where a camera is plugged in. 
It can also work to cut the power through your electrical panel. Before you do that, though, make sure the circuit switch isn't powering an entire section of your home. This method is only beneficial if the circuit switch is dedicated to the outlet for the specific camera.
Remove Ring's Internet Access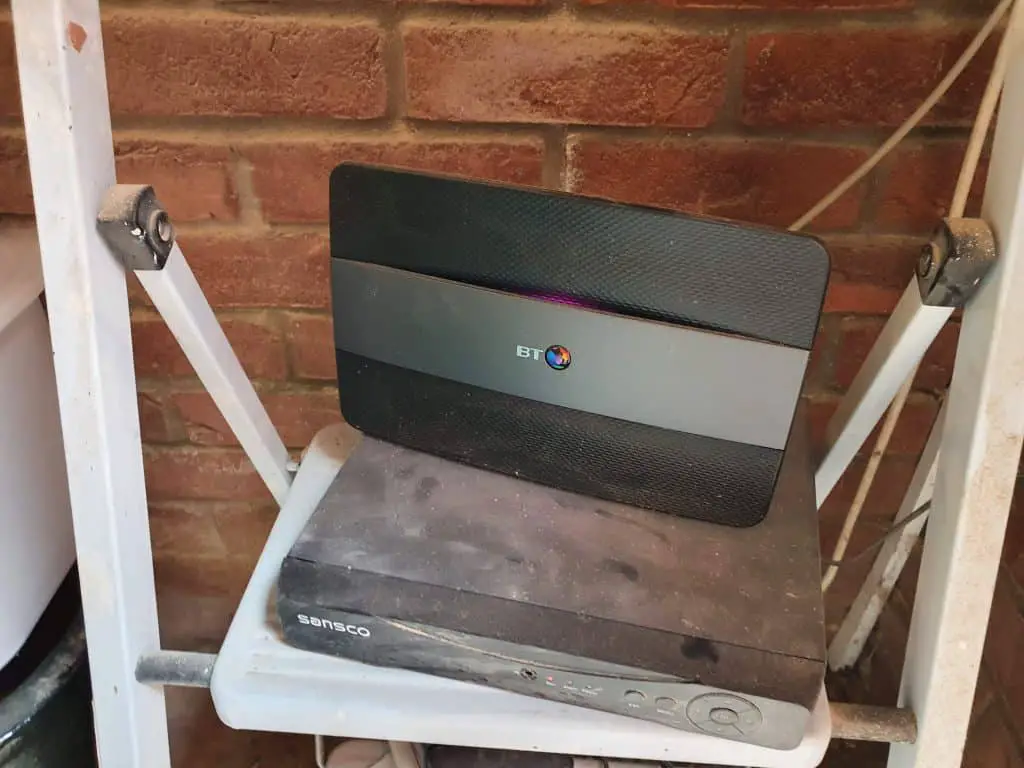 You don't have to turn your internet service off. If your router includes a "guest network" feature, put your Ring cameras on it. Any time you want to remove Ring's access to the internet, turn your guest network off. Your cameras won't be able to store recordings without internet access. 
Another way you can accomplish this is by adding another router dedicated to your Ring security system. Then, you can turn the router on and off as you please. 
Use Good Old-Fashioned Tape
This might seem strange, but sometimes you just need to go back to the basics. Not everything has to be so technical to produce the results you're looking for.
Place tape over the camera lens you want to block. A camera can't record what it can't see. Be mindful of the kind of tape you use. Look for something that's not going to leave a lot of sticky residue on your equipment. 
You don't have to use tape. You can place anything in front of the camera, as long as it won't damage the device. This method also requires that the camera be accessible. 
Where Are Ring Videos Stored?
Ring videos are not stored locally within the devices themselves (unless you have the Ring Alarm Pro and pay for Ring Edge). They're stored in the cloud, which is why removing internet access disables the recording feature. 
You can retrieve your stored videos for 60 days in the U.S. Other countries may have shorter storage periods. 
Are My Ring Cameras Monitored by Someone?
If you subscribe to Ring Protect Plus or Pro, you get constant monitoring for your Ring Alarm system and Backup Internet in the event of an outage in your area. 
Ring doesn't own its own monitoring service. This service is contracted out to a third party and is only available in the U.S. 
Can I Download Videos I Want to Keep?
You can download Ring videos and store them locally for any reason. You may need a video for evidence in a criminal case. You might also want to keep a video that recorded of your kids playing. Whatever the reason is, you can save what you want and keep it as long as needed. Here are the steps you'll take:
Open the Ring app.
Choose the appropriate Ring camera.
Click "Event History."
Select the video, so it opens.
Click the share icon.
Select "Save Video" and choose where you want to save it.
Once you've downloaded and saved a video, you'll have it for as long as you want.
You Don't Have to Subscribe
One final topic we'd like to talk about is the Ring subscription service. The company offers a few different subscription plans. You don't have to subscribe, though.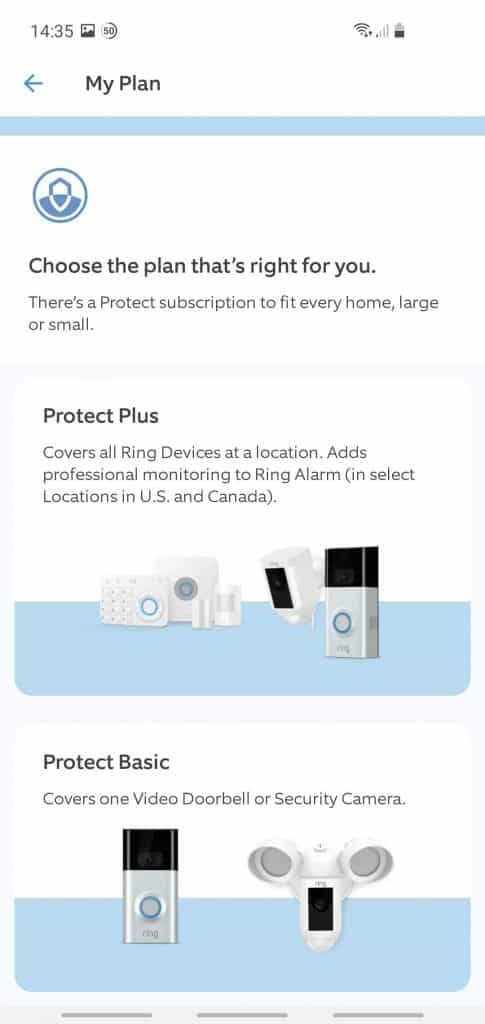 Sometimes, the presence of a camera is enough to deter someone from trying to break into your home, vehicle, or cause any damage. Also, you can access the camera to see who is around your home throughout the day.
The downside is you won't have any access to recordings. That means if you're unavailable to check out your camera when a motion notification comes through, you'll never know what the motion was. The subscription is what allows you to view your events after they've occurred. 
If your comfort level allows you to forgo the subscription, you can install your Ring cameras without it. 
The Bottom Line
You don't have to live feeling like you're being watched all the time in and around your own home. Ring isn't supposed to creep you out. It's meant to make you feel more secure in your home. It's a tool to promote safety and peace of mind. 
You can stop your Ring cameras from recording whenever you'd like. You have several options for doing so effectively. Choose from any of these methods just mentioned. The right option will help you feel more at ease when you're in the comfort of your own home.