Philips Hue and Lutron Caseta are well-known brands for smart lighting systems that are a key component for smart homes. However, it's worth noting that each company specializes in a completely different set of smart home lighting solutions. For example, Philips Hue deals in smart LED bulbs whereas Lutron Caseta makes smart switches.
While it's easy to assume that the best smart bulbs and the best smart switches on the market should automatically work together, the reality is that it's not always the case. The truth is that sometimes you'll find that a smart bulb set from Philips and a smart switch set from Lutron don't sort of work great with each other.
However, the good news is that a few tricks that allow you to get products from both brands working together, even when they're not so compatible, exist. With that said, let's try to understand more about Philips Hue and Lutron Caseta and fathom the cautious relationship between both brands. We'll also cover a few FAQs towards the end of the article just to help expand your knowledge. With that said, let's get to it:
​About Philips Hue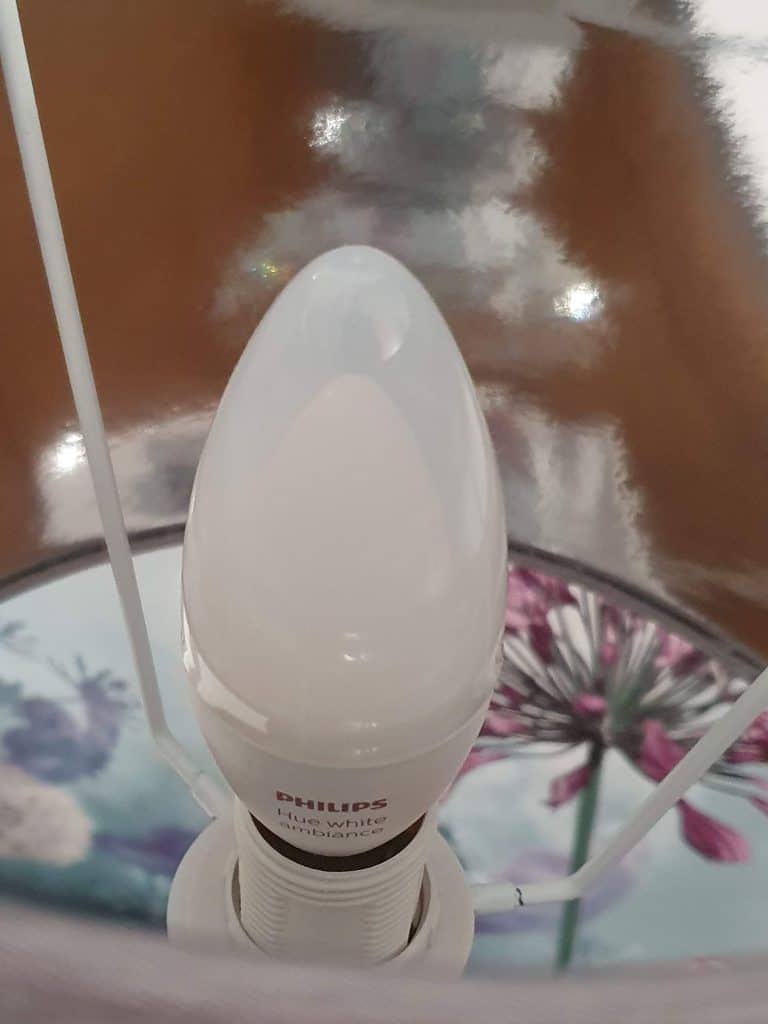 Now, Philips Hue is slightly different from Philips, an age-old electronics brand we all know. While the former is a part of the latter, it stands as a separate sub-brand that specializes in providing innovative smart lighting LED bulb solutions for smart homes.
Considered the flagship brand for smart lighting, this company is the go-to choice for many buyers with different smart lighting needs. Apart from smart light, Hue also manufactures smart light accessories smart homeowners may ever need to make the most out of their smart lighting setups.
Philips Hue products include;
LED bulbs.
Outdoor lights.
Indoor lights.
Flourish pendant lights.
Gradient floor lamps.
Striplights.
Table lamps.
Hue accessories include;
Extension cables.
Bridges.
Power supplies.
Motion sensors.
Dimmer switches.
Wall switch modules.
Smart buttons.
Smart plugs.
Play HDMI Sync Boxes.
​About Lutron Caseta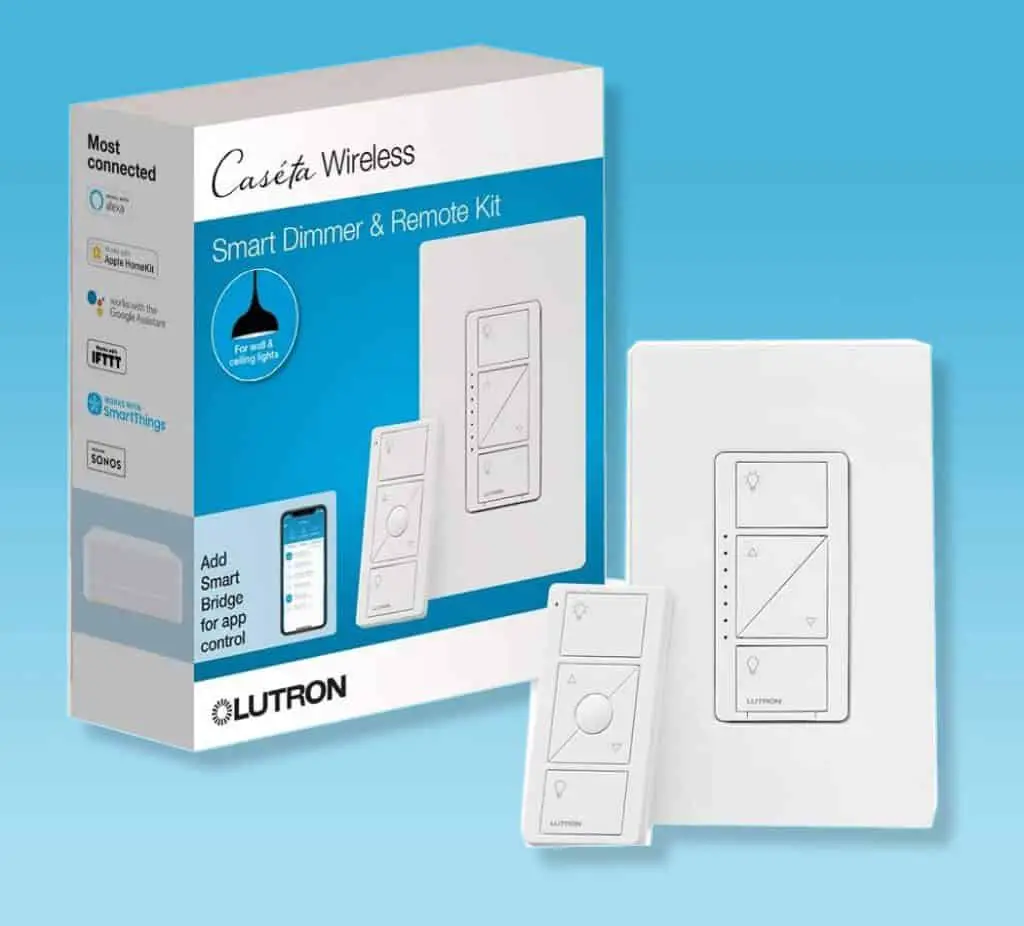 As said earlier, Lutron Caseta is primarily a line of smart switches and smart devices for home smart lighting applications. However, the high-end smart technology brand also manufactures products that are not related to lights as you'll learn shortly.
Caseta smart lighting products include but are not limited to;
Dimmers(including LED dimmers) and switches.
Smart light timers.
Light sensors(including in-wall sensors).
Fan controls.
Smart window shading systems.
Smart switches.
Dimming Smart Bulbs
Smart bulbs can be dimmed internally in the bulb. These smart home bulbs have in-built circuitry that lets you dim the light. Normally, you can do this by sending commands to the bulb via connected devices like a smartphone or Alexa.
Pairing Philips Hue and Lutron Caseta Smart Home Solutions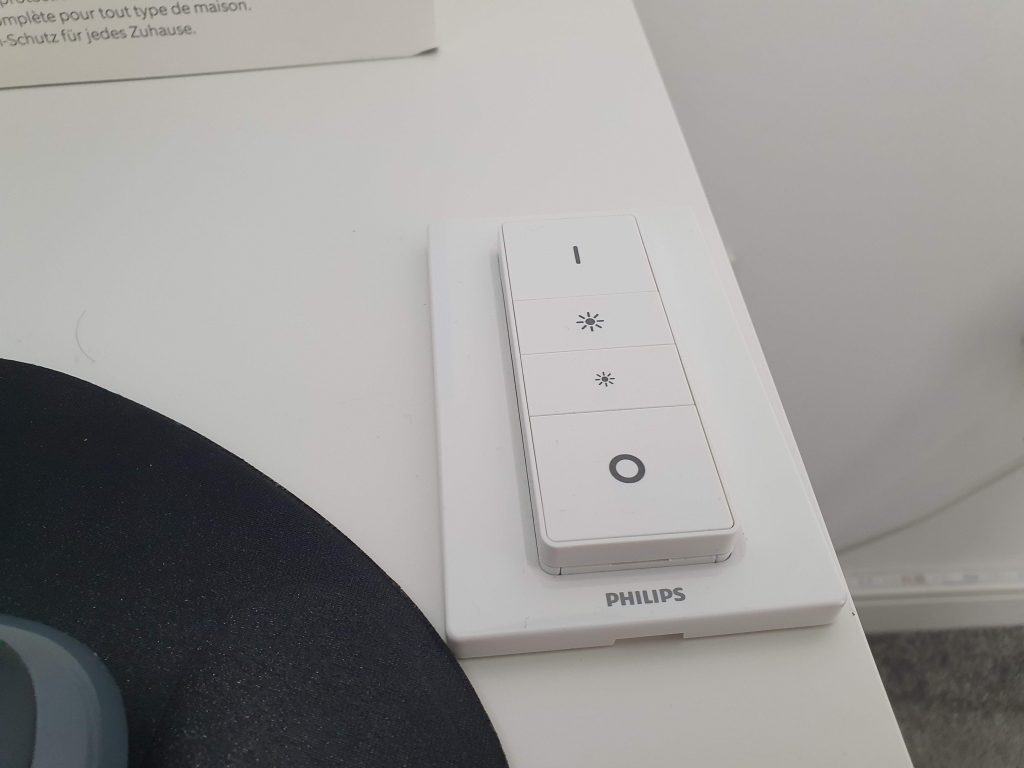 Judging by how Philips Hue and Lutron Caseta smart lighting systems are designed, it would make sense that both systems should work well together. But you'll realize that these two systems don't typically like merging together. It creates problems for smart homeowners who buy them to pair them together.
For instance, pairing a Philips Hue LED smart bulb and a Lutron Caseta dimmer won't give you the results you may expect. Sure, the on/off buttons will turn the bulb on and off as they are designed to, but there'll be some issues as follows:
The actual power to the Hue bulb will be cut when you press "OFF" on the Caseta switch. That means it would be impossible to use the Hue app (or a voice assistant) to turn the Hue bulb back on.
Your Hue bulb could get damaged when you press the dimming UP/DOWN buttons on the Caseta dimmer, as this action will reduce the voltage to the bulb. Note that smart bulbs aren't designed to work on low voltage.
But there are a few ways to pair these two systems without risking the above issues;
Use a software-based approach as opposed to a manual approach to pair both systems. For example, pair Alexa routines with Caseta as the trigger to then control your Hue bulbs.
Never attempt to dim your Hue bulbs with a Caseta dimmer. Instead, use a Caseta switch for that purpose, and pair it with a standard dimmable bulb.
Only use Lutron bulb dimmers designed to work with Philips Hue e.g the Lutron Aurora bulb dimmer switch.
​FAQs
1. Can You Mix and Match Lutron Caseta and Philips Hue?
Answer: Yes, provided they are designed to pair with each other. For example, the Lutron Aurora bulb dimmer is designed to work with Philips Hue LED bulbs besides other LED bulbs.
2. Is there any way to pair and make the most out of your Hue and Lutron Caseta systems?
Answer: Yes. To get the most out of your Philips Hue and Lutron Caseta pairing, be sure to only use options that are designed to work with each other. For instance, the Lutron Aurora bulb dimmer switch is designed to work with Philips Hue bulbs. What's more, use a software-based approach as opposed to a manual-based approach as the best way to pair your Philips Hue and Lutron Caseta devices
3. Can You Dim Hue Bulbs with Lutron Caseta?
Answer: Yes. You can dim your Hue bulbs with the Lutron Aurora dimmer. All other Lutron dimmers may accidentally burn out your bulbs or cause damage to your smart lighting.
4. Does the Caseta Switches On/Off Feature Work with Hue?
Answer: Yes. Lutron Caseta switches have an ON and OFF feature that works with regular light bulbs. It does exactly what you'd expect it to—turning light bulbs on and off. However, Philips Hue smart light lights are designed to stay on. The bulbs need to be powered to be able to respond to your commands.
If you turn them off, it means they'll be unable to receive signals from your smartphone. So, in as much as you can use your Caseta switches On/Off feature to supply or cut power to your Hue bulbs, this action may not give you the desired results.
5. What is the Friends of Hue or Works With Hue program?
Answer: Launched by Philips, the Works With Hue or Friends of Hue program is one that seeks to help users determine which devices will work with their new Hue bulbs.
6. Is Caseta Part of the Friends of Hue program?
Answer: The answer depends on whether there's a label on your Caseta device that says "Friends of Hue" or not. If you see the label, it means your device is part of the program. Don't forget that Lutron Caseta manufactures a wide range of devices some of which are not compatible with your Philips Hue lights. The Lutron Aurora is an example of a compatible device that works well with Hue bulbs.
Final Thoughts
Philips Hue and Lutron Caseta are both leading companies for home smart light solutions. The former primarily deals with smart light solutions whereas the latter mostly manufactures the necessary accessories for these lights.
However, it's funny that many Philips Hue products aren't compatible with Lutron products. Could it be an issue of brand rivalry or just an overall design drawback? Well, only the manufacturers know the answer for sure. If you want to pair your Philips Hue and Lutron Caseta devices, look for the "Friends of Hue" label on your product. This label tells you whether or not your Caseta device is compatible with your Philips Hue lights.