The lights for smart homes will automatically turn off and off again whenever the cameras detect motion at the door. Smart home brands except Nest have their products designed to support the automatic turn on and off of lights whenever motion is detected.
What's more, they are easy to integrate with your device through Alexa such that you can set up an alarm system that triggers and smart lighting that turns on when motion is detected. It's a useful security feature that discourages burglars from breaking into your home.
With Nest, however, it's very difficult for these actions to occur, all factors remaining constant. Why is that? Let's find out below and how to work around it if you have a smart home with a smart doorbell and camera system from Nest. But before that, let me share a brief introduction and history of Nest.
About Nest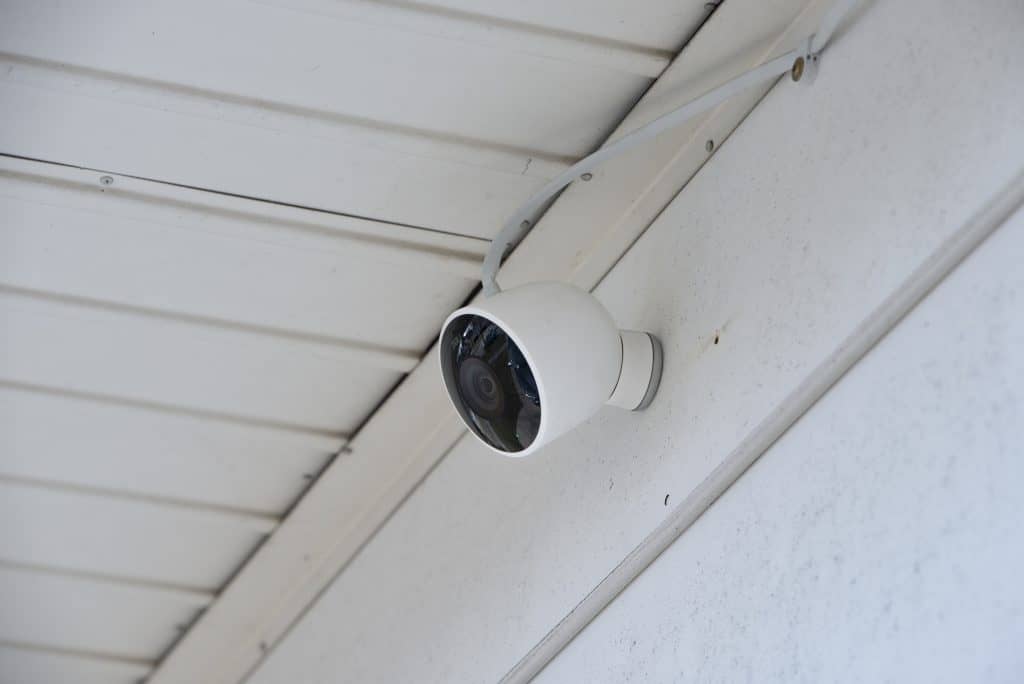 Google Nest is a company that manufactures a range of smart home products such as smart doorbells, smart locks, cameras, streaming devices, smart speakers, and smoke detectors. Other products include smart displays, security systems, routers, thermostats, and smart speakers. Just like the name suggests, this company is owned by Google, which acquired it in 2014 when it was known as "Nest Labs."
Why Nest Products Cannot Automatically React to Motion
It's basically because Google ended Works with Nest in 2019. For starters, this was a system that enabled smart home products from Nest to integrate seamlessly with third-party products of similar nature, of course with the help of third-party applications such as IFTTT.
IFTTT is an abbreviation for "If This, Then That." Simply put, it's a software tool by IFTTT Inc that allows users to integrate incompatible smart home devices. Smart homeowners with a range of smart home devices from different brands including Nest would use this application to harmoniously integrate and synchronize their devices that would have otherwise had compatibility issues.
When the Works with Nest system was available and worked with IFTTT, it was possible for automated actions such as lights automatically turning ON and OFF again (as well as alarm systems automatically going off) when motion was detected. Following the shut down of Works with Nest, however, that was no longer possible.
It begs the question; why did Google have to shut down this wonderful technology? Well, the company clarified that they did so to offer smart homeowners greater control privacy than Works with Nest allowed, through Google Assistant.
Does it sound convincing? I guess that's a story for another day. For now, let's get to learn how to work around this hurdle for smart homeowners with Nest devices:
1. Use Your Nest Account With IFTTT
When Google shut down Works with Nest, it substituted that program with Google Assistant. Those who wished to continue enjoying the functionalities of 'Works with Nest' would do so after migrating their Nest accounts to Google and provided they used strictly Google smart home devices.
This created an uproar from smart homeowners who used Nest devices in integration with other third-party devices for smart homes. Due to public anger, the company backtracked a little bit from its decision that would have made it impossible to integrate Nest with third-party smart home devices in the future.
Up to date, this allows Nest customers who were there before August 2019 a limited use of Nest with those devices, of course, under certain terms and conditions as follows:
Customers must not migrate their Nest account to Google. In other words, they must stick with the Nest app, and can't use Google Home for their Nest devices.
They must not disconnect the link they had previously made between Nest and IFTTT.
If you've been using Nest earlier than the above date and you meet the above terms and conditions, you can continue to use your Nest devices with third-party devices. As such, if you have a doorbell or a camera system from Nest you can easily integrate it with smart bulbs from another brand through IFTTT.
You can then set up the software such that it automatically turns on and then off the bulbs whenever your Nest doorbell or camera detects a motion. It's, however, unfortunate that new Nest customers can't integrate Nest with third-party smart devices.
2. Workaround It With Automation and Smart Light Apps
Since Nest devices no longer integrate with third-party apps easily, you can use a clever hack to work around this hurdle. Use an automation app like AutomateIt, Tasker, or MacroDroid to scan the notifications on your smartphone and detect those from Nest, which say that people or motion have been detected.
Unluckily, you can't use any of these apps to automatically control your bulbs on their own. You'll need a smart bulb control app like Philips Hue, LIFX, or AutomateIt LIFX plugin to work with the app you choose to use whether that be Tasker, AutomateIt, or MacroDroid. The good news is that each app has easy and seamless integration with Hue, LIFX, and AutomateIt.
Alternatively, you can have your app (AutomateIt, MacroDroid, or Tasker) activate a webhook on IFTTT that will then turn on your smart lights in the usual way. Webhooks are one of the most important features that make IFTTT a very useful software tool. These functionalities let you create applets that work with any app or device that can make or receive a web request through IFTTT.
3. Use Philips Hue Smart Lights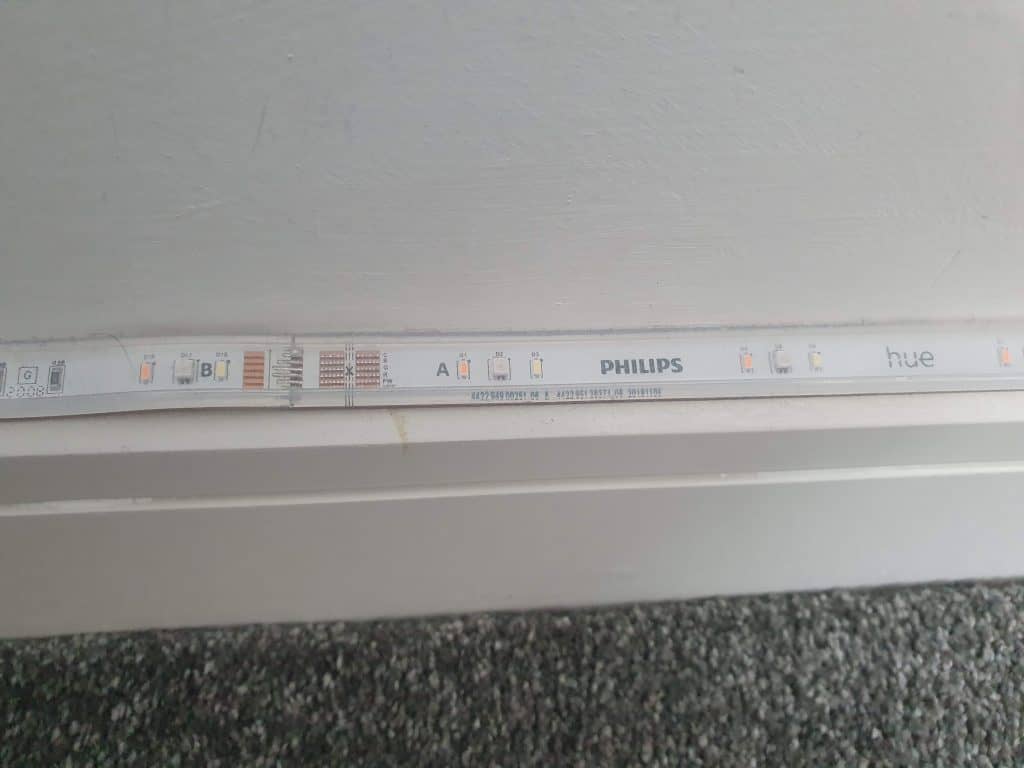 In 2020, Philips Hue published on their website that their smart lights can integrate with all Nest products, including the company's smart home camera. Hue wrote that its smart lights can be controlled by the Nest camera in many different ways including changing the settings of the lights as well as turning the lights on or off.
However, based on Nest forum contributions from three different customers who said that they bought their Nest systems particularly because of the integration with Philips Hue only to get disappointed, it seems that these lights are no longer compatible with Nest as before.
To get clarification on this issue, I contacted Philips Hue asking them to confirm to me if their smart lights still work with Nest devices. But they confirmed that this is no longer the case, temporarily. They clarified that integration with Nest is no longer possible because of technical issues with "Works with Nest" connections and that they're working closely with Nest to bring this feature back.
4. Use Starling Home Hub and Apple's Homekit
Last but not least, you can integrate your third-party smart home devices by using Starling Home Hub and Apple HomeKit. The Hub is designed to work with HomeKit, which connects your Nest devices with those of your HomeKit.
Final Thoughts
Nest has greatly disappointed customers by moving away from offering products that are compatible with third-party products for smart homes. Customers who have been using Nest before August 2019 can still hook their devices with those from other brands in a limited way, though. The good news is that with the above tricks, you can pair your Nest doorbell or camera with other devices and get the functionalities that used to be there before Google shut down Works with Nest.