As the name implies, a smart home has one incredible appeal of controlling your gadgets wirelessly. It doesn't matter the location; it can either be inside or out of the home. But, to achieve this seamlessly, and control your smart gadgets, it's advisable to use a single app or hub to control all smart devices in a particular room (instead of using loads of different apps).
Maybe, you are thinking of using the Philips Hue ecosystem for the smart lights. When you already have smart bulbs from other brands, you may think of using the Philips Hue system to allow you to control your other bulbs too.
Keeping in mind that the Philips Hue can easily control many lights with the help of Hue Bridge, you might be wondering if you may use this also to control your dumb or normal bulbs, too. Is this possible?
Actually, it depends, but the truth is that the Philips Hue system may control any other smart bulb when they're Zigbee-based. However, they cannot control the normal bulbs without a compatible Zigbee or smart plug.
Philips Hue – What is it?
This type of LED smart lighting offers lights in your whole home. The lights can conduct various functions, from dimming and color-changing to motion sensing. In the app, you are granted the ability to set the schedules based on the time.
The newer Philips Hue bulbs also offer Bluetooth control which performs very similar functions. But, because they operate using Bluetooth, it has a limited range that restricts to only one room.
The Way Philips Hue is Controlled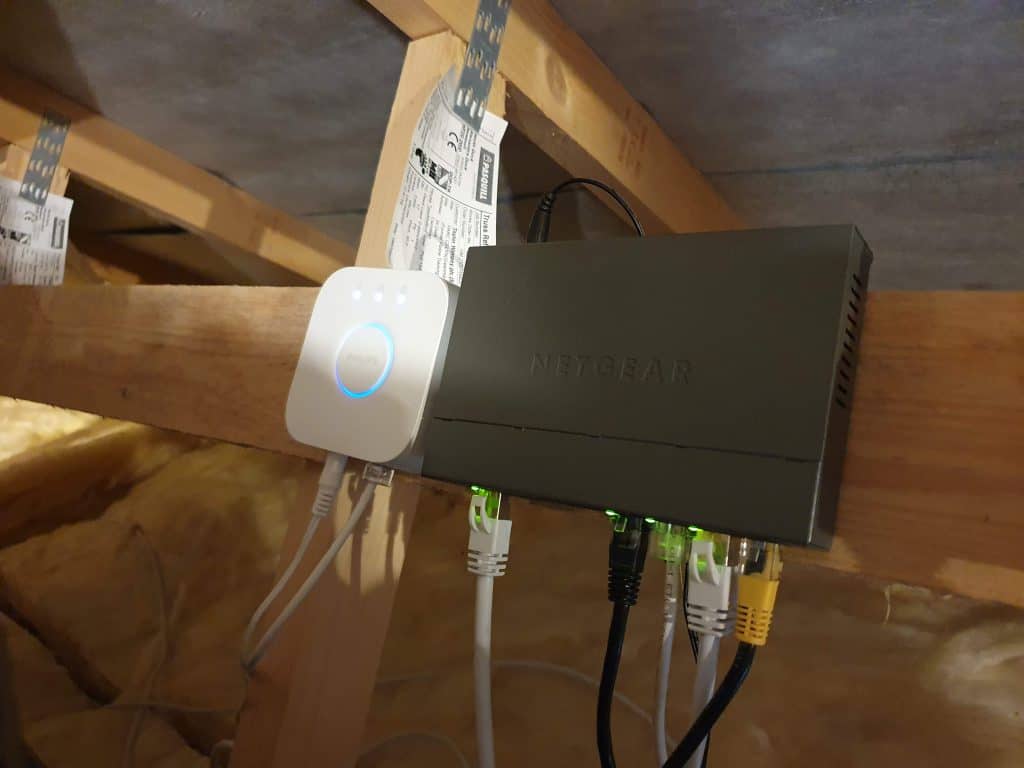 One of the major ways of controlling the smart lights is through installing the Hue Bridge in your home internet, and after that, you use the main Philips Hue app (on your phone) easily.
The Hue Bridge connects all lights through the ZigBee protocol, enabling communication of lights with one another using the mesh network. These lights do not use WiFi, so it does not consume your bandwidth. This often ends up providing you with a faster and smoother experience on your other devices.
The Bluetooth lights from Philips Hue are controlled quite differently. They connect to one another through Bluetooth and also have their app known as Hue Bluetooth.
Other options that control the Hue lights are the Hue Dimmer Switch, a Tap Switch, and with your voice using gadgets like Google Home, Amazon Echo, and other hubs like Samsung SmartThing hub.
A Hue Dimmer switch is a handheld remote that is attached to a wall in your home, or could be kept loose if you'd prefer. But either way, it comes with a detachable remote which you can carry around a house for convenient control and access. You may also use the Dimmer Switch to make your lights dim and change the color scheme of your rooms.
You may also use a Hue Tap switch to control the Hue lights in your home. It is portable and comes with four programmable buttons for easier customization.
Can you Use Philips Hue to Control other Smart Bulbs?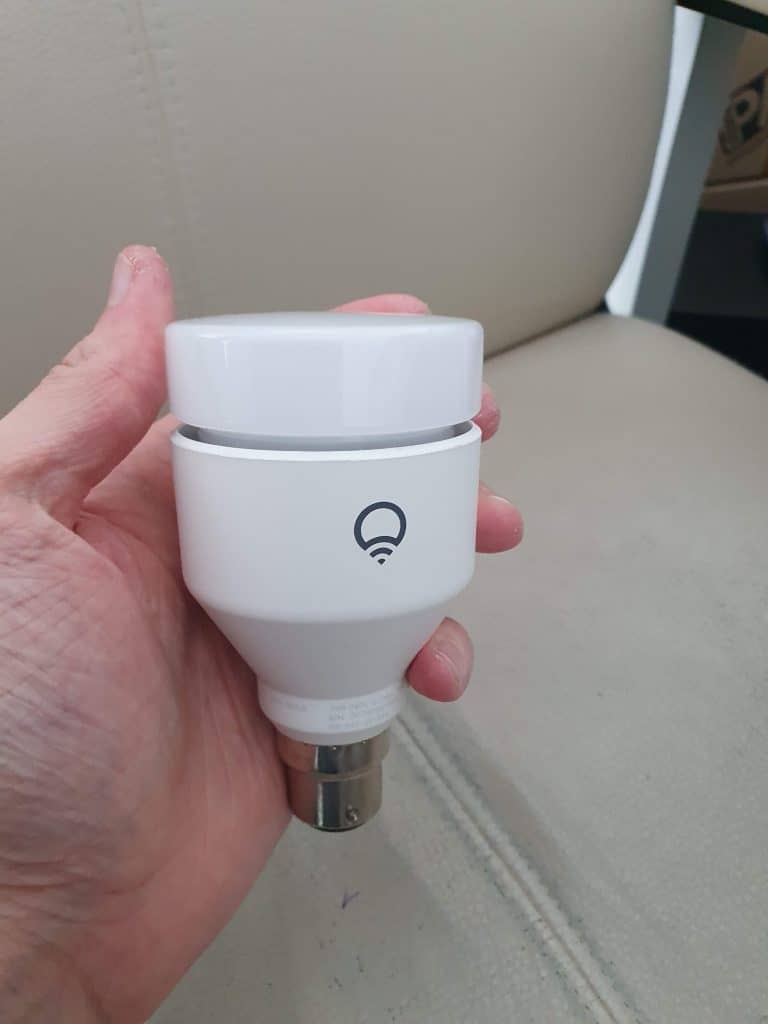 Due to various reasons like curiosity and the price of other brands, you can decide to have some smart bulbs in your residence. So, you may start wondering if you may use the Philips Hue in controlling the other smart bulbs you are using. After all, our Hue ecosystem has many integration options, which often rely on a dedicated hub. So, is it is possible to use the Philips Hue? Well, it depends on the connection those smart lights are using.
Is It Possible to Control the Zigbee Smart bulbs?
Because Philips Hue runs on a Zigbee protocol, it may easily control any other smart bulbs which run on the Zigbee. Innr is among the popular light providers, with SYLVANIA and GLEDOTPO being others.
These Zigbee-powered lights are very common, meaning you can connect all of them through Hue Bridge and control them within a Hue app you've set up. Some other smart bulb brands compatible with Zigbee are Sengled's Element range, Ikea Tradfri bulbs, and many more. Innr is cheaper than Philips Hue, while other brands are even cheaper.
After being discovered by the Hue app, your Smart bulbs will connect to the mesh network, and you will have full control over all the Zigbee smart bulbs in your home.
Can You Control WiFi Smart Bulbs Using Hue?
Unluckily, Philips Hue can't control the WiFi-powered bulbs because they aren't compatible with Zigbee protocol, and they have specific apps for the WiFi-enabled bulbs. So. if you own a Zigbee bulb, you'll have to control them through separate methods like their own specific smartphone apps.
Alternatively you can integrate Hue with Amazon Alexa, and then use Alexa routines to control other (Wi-Fi) smart bulbs.
Can the Philips Hue control Normal/Dumb Lights?
You can't use Philips Hue to directly control your normal/dumb lights. These bulbs do not have the technical capacity to operate like smart bulbs, and thus they will not perform the functions that the smart bulbs do.
These standard light bulbs are controlled with electricity supplied from the light switch. So, any on or off functionality is based on the electricity, and the normal bulb will not be able to change to a random color. But, if you only want to switch the normal bulb on and off, you might be able to employ smart devices to turn the dumb bulb smart.
Two Ways of Turning Dumb Bulbs Smart
You can plug the Philips Hue Smart Plug into a wall socket, and then plug the lamp. After that, you can add the Hue smart plug in the Hue application and control it using your voice which thus allows you to turn the dumb light on and off.
You may use Zigbee-based light switches, like those from the GE Enbrighten range. After that, you may connect your new smart switch to the Hue Bridge then control them from there.
Bottom Line
Philips Hue is quite popular in smart bulbs mainly because of the diverse product line-up. But, since they carry a high price tag, you may opt for the smart bulbs brands and still achieve the same effect.
However, these smart bulbs should be compatible with Zigbee, too, to work conveniently. Furthermore, if you consider choosing the WiFi bulbs, the incompatibility may make it tricky to obtain the goal of operating your smart home seamlessly.
Similarly, for the dumb bulbs, it is advisable to buy Zigbee compatible switch or smart plug. All in all, you should consider purchasing the smart bulb and replacing your existing light. The best thing is that it may be more cost-effective than buying a separate switch or smart plug.