Before the days of 'fast' internet, we had slow modems with max speeds of 56 Kbps – yes, kilobits – not megabits. Then 'fast' (ADSL) internet came out, offering megabit speeds. However it also meant that wires were needed everywhere.
Thankfully wireless internet – WiFi – came out, offering fairly fast speeds out 2.4 GHz WiFi. But as internet became faster, 2.4 Ghz seemed slow – so 5 Ghz WiFi was rolled out instead. This offered much faster speeds – potentially close to gigabit wireless speeds.
We do know that 5 Ghz WiFi is good, but does Ring & Nest support it? Read on to the end of this article to find out. 
The Main Benefits of 5 GHz WiFi 
Every new technology comes with a host of features that have never been experienced before. And along with that package, there are often some concerns. Let's start with why the 5 GHz tech is really awesome and then take a look at the counterarguments. 
A Much Higher Connection Speed 
Data transfer can go as high as 1300 Mbps with a 5 GHz device, as opposed to the maximum transfer rate of 600 Mbps max for a 2.4 GHz device.
This guarantees the smooth and optimal operation of any connected device. Downloads, resolutions, and response rates to the various servers should be incredible at that triple speed. However, there's a little snag here. Most devices operate at much lower speeds. 
Hardware sometimes lags a little behind hi-tech innovations. It's not surprising that most devices support transfer rates compatible with the 2.4 GHz tech. Many of these devices do not even reach the allowable 600 Mbps. 
The global average transmission speed is currently at around 80 Mbps, and some devices operate at speeds as low as 10 Mbps. 
This situation is expected to change in the near future as the 5 GHz tech takes root and gains more popularity. With that infrastructure available, the appliances and devices would take advantage of the boosted connectivity. 
The 5 GHz Bandwidth Is Less Congested
The 2.4 GHz bandwidth has been the standard for decades. That's why most WiFi devices operate in that range. This has created a high-traffic situation that occasionally reaches the point of becoming congested. 
This overcrowded space is behind the delays and even cut-offs many users suffer from every now and then. 
Contrary to that, the 5 GHz range is still wide open. With few devices upgrading to that new option, the airwaves are still fully available. This results in much higher reliability and signal stability. 
The 2.4 GHz Devices Can Still Work on the 5 GHz WiFi 
This is good news for many users who aren't too enthusiastic about replacing their current devices. 
Upgrading to 5 GHz WiFi would come with a host of benefits, and it wouldn't entail the extra costs of changing a dozen devices. Besides, most users aren't too unhappy with the old tech. So the prospect of throwing away their appliance prematurely would hold the 5 Ghz in its tracks.  
Luckily, that is not the case at all.  
There is only one situation where the 2.4 GHz WiFi still has the upper hand, and that is transmissibility through solid objects. The 5 GHz WiFi band seems to find that a bit hard. Additionally, the range of the higher frequency tech is a bit less than the older 2.4 G routers. 
All things considered, the extra reliability provided by the 5 GHz tech far exceeds that of its older predecessor; the 2,4 GHz WiFi. And it's definitely worth having. 
Ring Cameras, Security Systems, and Doorbells that Operate on 5 G hz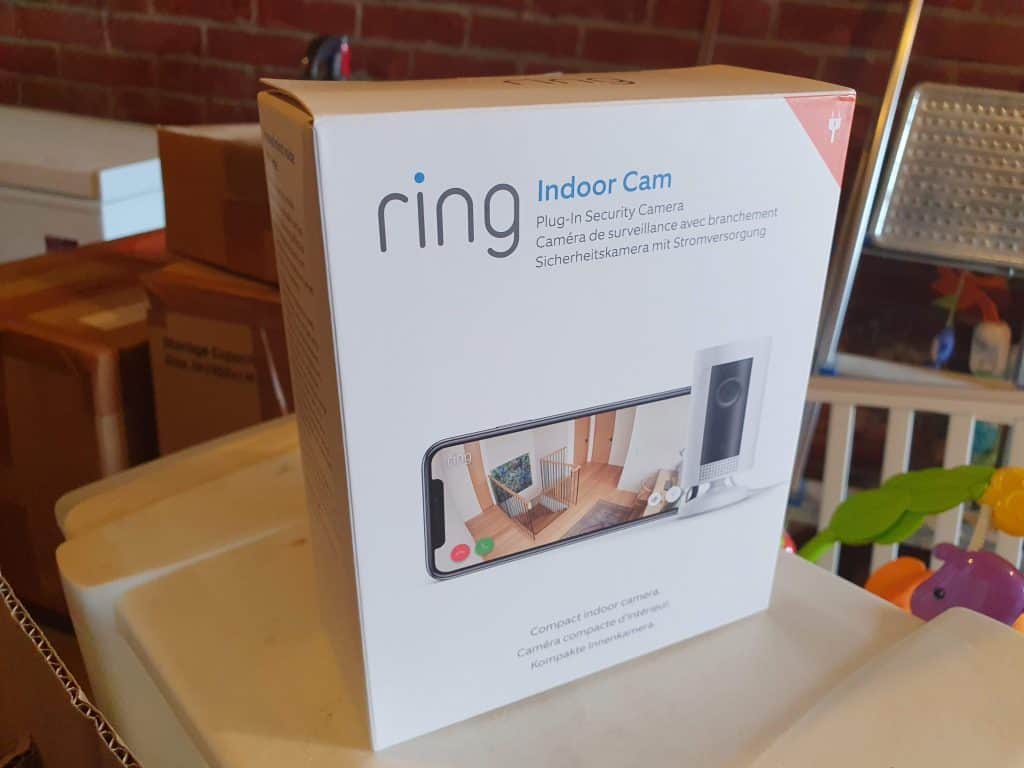 If you're planning on buying a Ring system, here's a summary of which devices support 5 Ghz WiFi and which ones don't. 
Device 

5 Ghz WiFi Connectivity 

Ring Cameras  
Ring Indoor Cam 
NO
Ring Peephole Cam 
NO
Ring Floodlight Cam Pro
YES
Ring Floodlight Cam Plus
NO
Ring Floodlight Cam
NO
Ring Spotlight Cam (Battery/Wired)
NO
Ring Stick Up Cam (Solar/Battery/Plug-in)
NO
Ring Stick Up Cam Elite
NO (PoE)
Ring Security Systems 
Alarm Security Kit 
NO
Alarm Pro Security Kit 
NO
Alarm Accessories 
NO
Video Doorbells
Ring Doorbell Elite
NO (PoE)
Ring Doorbell Wired
NO
Ring Doorbell 1 (1st gen)
NO
Ring Doorbell 1 (2nd gen)
NO
Ring Doorbell 2
NO
Ring Doorbell 3
YES
Ring Doorbell 3 Plus
YES
Ring Doorbell 4
YES
Ring Doorbell Pro
YES
Ring Doorbell Pro 2
YES
Smart Lighting 
Ring Pathlight (Solar/Battery)
NO
Ring Floodlight (Solar/Battery/Wired)
NO
Ring Spotlight 
NO
Ring Steplight 
NO
Ring Motion Sensors
NO
Clearly, few Ring devices have caught up with the 5 Ghz tech, namely only a few doorbells and a single security cam. 
This is expected to change in the near future though, where most smart homes would rely heavily on the broader band.
Nest Cameras, Speakers, Doorbells, and Other Devices With 5 Ghz WiFi support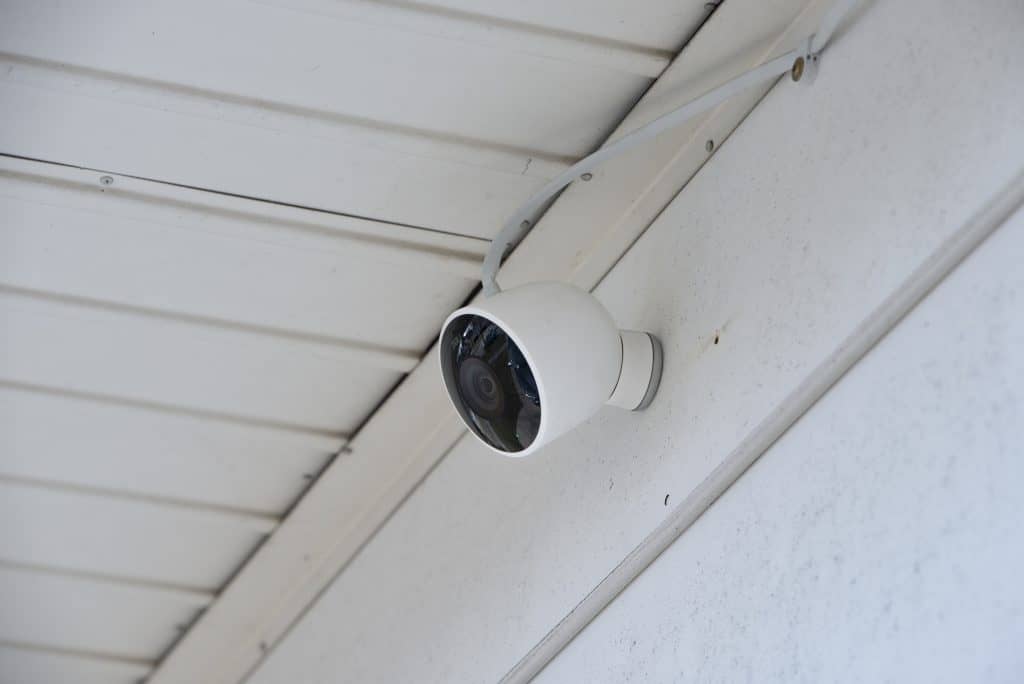 Google has been actively pushing the usage of 5 Ghz wireless devices since 2012 at the very beginning of the inception of that new tech. Buying Nest in 2014 was thus an expected move that was totally in line with Google's strategy. 
You'd notice in the following table that there's an abundance of devices that support the 5 Ghz WiFi standard.  
Device

 

5 Ghz WiFi Connectivity 

Nest Cameras
Nest Cam With Floodlight
NO
Nest Cam Outdoor (Standard and IQ)
YES (USA and Mexico only)
Nest Cam Indoor (Standard and IQ)
YES
Nest Doorbells
Nest Doorbell (Wired/Battery)
NO
Nest Hello Doorbell
YES (USA only)
Nest Smart Speakers 
Nest Mini
YES
Nest Hub 
YES
Nest Hub Max
YES
Google Home Mini
YES
Google Home Max
YES
Other Devices 
Nest Thermostat E
YES
Nest Learning Thermostat (3rd gen)
YES
Nest Learning Thermostat (1st & 2nd gen)
NO
Nest Protect
NO
Nest Secure
NO
Nest Wi-Fi System
YES
Google Wi-Fi System
YES
Most Google Nest devices support the emerging 5 GHz WiFi tech, with a few exceptions and limitations. Some devices would only work on 5 Ghz in the USA and Mexico or even the USA alone. 
Namely, the Nest Hello Doorbell would operate on the 5 G standard only in the USA. Contrary to that, most of Ring's doorbell's have no such restrictions worldwide, where they'll work on any available 5 G network.  
When Is the 2.4 GHz a Better Option Than the 5 GHz WiFi? 
Sometimes a connected device that operates on 5 GHz, like a doorbell or camera, doesn't operate at the expected performance. Hiccups, delays, or even errors point to a small issue with 5 G connectivity. 
While the speed of 5 Ghz connectivity is incomparable, its range and transmissibility aren't too superior. A 5 GHz signal might have some trouble passing through solid or concrete walls. Even think walls could be problematic if there are too many of them. 
Contrary to that, the 2.4 GHz signal doesn't face that kind of problem, and it has a significantly wider range. This is the situation where you might want to readjust the settings on your camera or doorbell to the lower frequency. 
Fortunately, most of the 5 GHz devices can also operate on a lower frequency. Thus, you should always go to the settings, and do a quick test to find out the signal strength for each frequency setting. 
For example, in the case of a Ring device, you'd read out one of three outcomes based on the RSSI values under 'Device Health': 
A low quality signal from the fully negative range of -100 to -75
A moderate signal from the next range from -75 to – 50
And an excellent signal for values ranging from -50 to zero 
Naturally, these values differ from one brand to another. To demonstrate further, if you have a Nest device, you'd get a readout from 0-100. They're rather logical, so a 0 indicates no signal, and a 100 is a super strong signal.