There's no getting away from the fact that most smart bulbs come with Wi-Fi support by default. However, some bulbs like LIFX support only the 2.4GHz frequency band for Wi-Fi, leaving out 5GHz. Since Philips Hue is one of the most popular smart bulbs, it means that many buyers will have Wi-Fi support in mind when shopping.
So this is where they (initially) get disappointed, because the Philips Hue smart bulb range isn't Wi-Fi enabled. Instead, it supports an alternative solution for Wi-Fi, which is ZigBee. This article teaches you more about ZigBee and Philips Hue, including why Wi-Fi isn't really necessary for the bulb. 
About ZigBee
Launched in the mid-2000s, ZigBee is a wireless technology that offers low-cost, low-power wireless internet of things (IoT) and machine-to-machine (M2M) networks. This open standard wireless technology is intended for low-data rate, low-power applications. 
The technology primarily uses IEEE(Institute of Electrical and Electronics Engineers) Standards Association's 802.15 specifications for its specifications. Speaking of which, three Zigbee specifications currently exist namely: Zigbee PRO, Zigbee RF4CE, and Zigbee IP.
Offering the foundation for IoT, ZigBee PRO is equipped with all the necessary features to support low-cost, highly reliable networks for device-to-device communication. What's more, this specification provides a new feature that supports self-powered devices that don't require AC power supply or batteries, and energy harvesting that's known as "Green Power." 
When it comes to Zigbee RF4CE, this specification is designed for simple, two-way, device-to-device control applications. Notably, these apps don't need the full-featured mesh networking functionalities provided by the Zigbee PRO specification.
As for Zigbee IP, this specification optimizes the standard for full wireless mesh networks based on the IPv6 protocol. It offers adequate internet connections to control low-power, low-cost devices.
The standards created by the ZigBee Alliance, the body that maintains and updates ZigBee specifications, can be used to create multi-vendor, interoperable solutions. Manufacturers that develop custom applications that don't need to operate with other manufacturers' applications can create their specific variations and extensions.
Unlike Wi-Fi wireless networks that help connect endpoints to high-speed networks, Zigbee supports much lower data rates. What's more, ZigBee relies on a mesh networking protocol to create a self-healing architecture to maximise the network's range and reliability.
The fact that ZigBee is a semi-Open Standard theoretically means that it supports the mixing of implementations from different manufacturers, but practically, Zigbee products are often encumbered by interoperability issues. This is due to vendors often tampering with the devices (and their standards support), in the name of extending and customizing them. 
About Philips Hue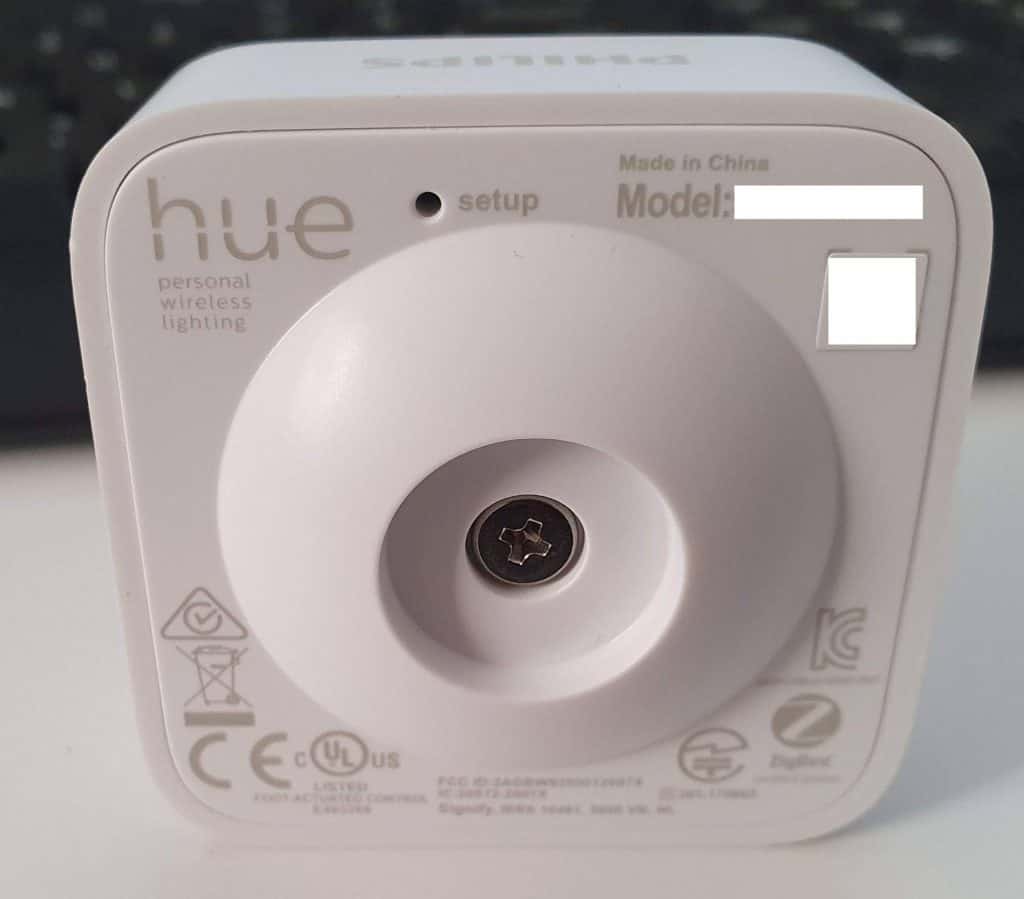 Philips Hue is a line of indoor and outdoor smart home lights with an extensive range of products. Controlled by Hue accessories and a central Bridge together with the Philips Hue app, these lights are designed to perform many different functions. These include timer lighting, motion-sensing, color-changing, and dimming.
Coming in a wide range of color options, Philips Hue lights have advanced features such as motion sensors that enable them to light your way through the house at night when strategically placed throughout your home. These mood-changing lights are also a security addition to your home as they can effectively illuminate the exterior of your home, deterring burglars.
It's the Philips Hue app that allows for optimum usage of the lights as the app gives you many ways to utilize and control them. For instance, it lets you set timers whereby your lights come on at regular intervals. This functionality makes the lights especially useful for homeowners who are away from home for many weeks, months, and so on.
That way, many potential burglars who may otherwise contemplate breaking into your home knowing that you are away would get deterred by being fooled that you are around when they see the lights on at night. 
Why Philips Hue Doesn't Need Wi-Fi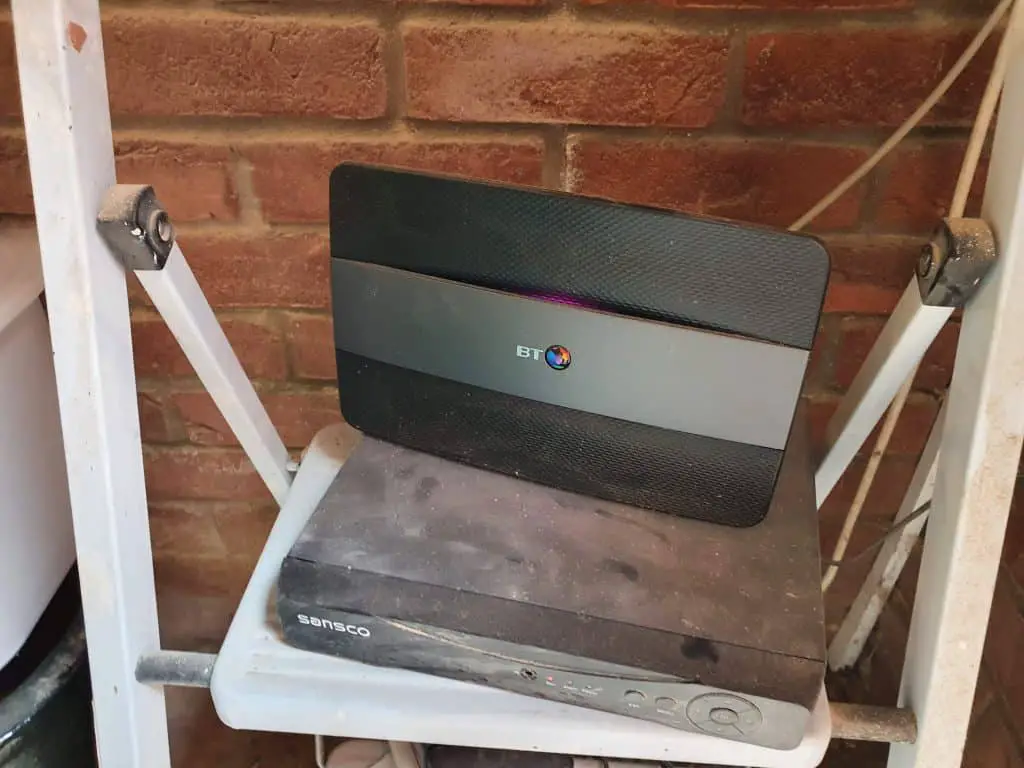 It's worth noting that Philips Hue lights don't need Wi-Fi. That's because they connect throughout your home for optimized functionality in ways that are different from Wi-Fi smart lights. So, what are these ways in which they connect to the internet? The answer is Ethernet, ZigBee and Bluetooth. 
Philips Hue products themselves support either Bluetooth or ZigBee, whereas the Hue Bridge connects to your home's internet via Ethernet. These smart lighting products aren't Wi-Fi enabled, which means no dealing with the hassle of passwords!
1. How Hue Connects via Ethernet
The various Hue smart lights and accessories connect to a central Hue Bridge, and this connects to your home's internet via an Ethernet cable (also called a CAT5 or CAT6 cable):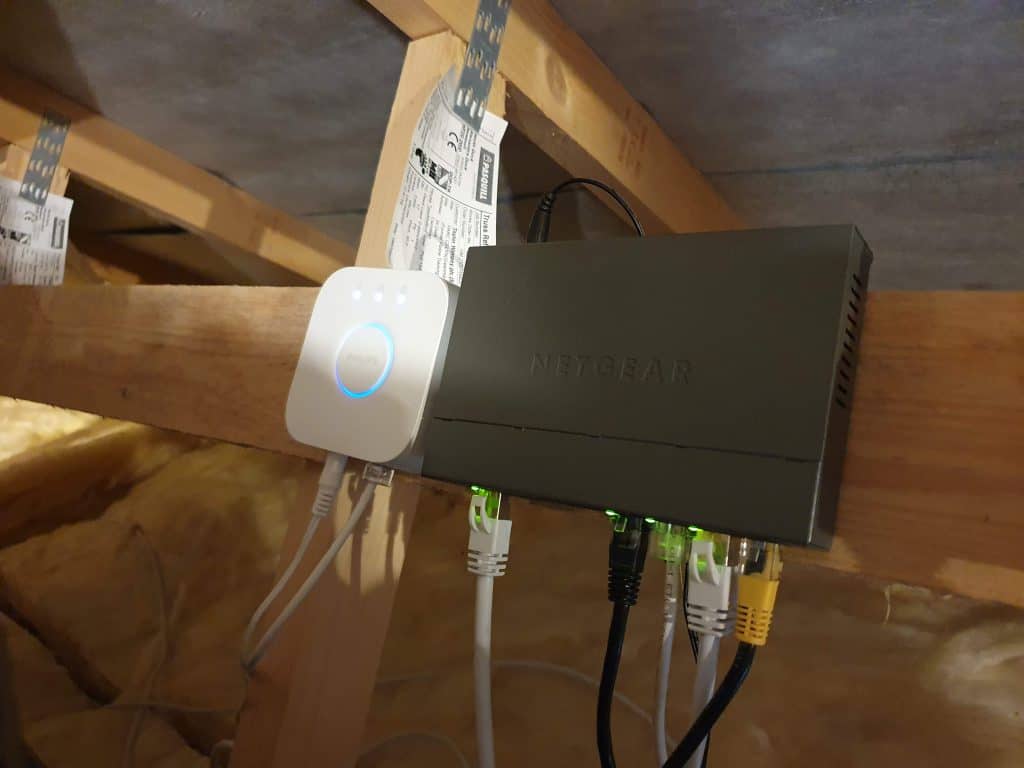 Whilst you don't strictly need external internet access to control Philips Hue (ZigBee is an in-home solution), it helps for out-of-home control as well as initial software setup and updates.
2. How Hue connects via Zigbee
The Zigbee protocol is the main mode of connection for Philips Hue smart lights. Just like Wi-Fi in other smart lights, this wireless network allows the Hue smart lights to connect efficiently and work together seamlessly. 
Notably, ZigBee relies on your home's internet by using a special hardware device known as the "Hue Bridge," which connects to your Wi-Fi router via an ethernet cable as opposed to wirelessly. Your Hue smart lights then connect to ZigBee and come online via the Bridge. The Hue app controls the Bridge and the bulbs alike. 
3. How Philips Hue Connects via Bluetooth
On the contrary, some Philips Hue smart lights connect to your phone's app directly, via Bluetooth. The best part about these recent generation Hue lights is that you don't need the Hue Bridge to bring them online.
You just need to download the Hue Bluetooth app, ensure that you have a Bluetooth-enabled Hue light, and you can then control it. One downside, though, is that you will lose some features with the Bluetooth-only mode.
Final Thoughts
Philips Hue is a popular choice for smart lights among many homeowners. This line is appreciated by many because it offers a wide range of smart lights that can perform many functions. These include illuminating your home and turning on lights automatically when you are away from home.
Unfortunately, this brand's products do not support Wi-Fi. Instead, they use ZigBee, which is a Wi-Fi alternative, or sometimes Bluetooth. However, they can still be connected to an internet network, using a bridging device like Hue Bridge. 
Philips Hue Smart Lights FAQs and Answers
1. Does the Philips Hue line have any Wi-Fi compatibility?
Answer: Yes. While these smart lights don't come with an in-built Wi-Fi chip that enables them to connect directly to a Wi-Fi network, they can still connect to the network in a few ways. For example, you can connect your lights to your Wi-Fi network through a bridging device like the Philips Hue bridge that directly connects to your Wi-Fi router through an ethernet cable.
Besides the Hue Bridge, there are a few other bridging devices you can use to achieve the same purpose. These are namely: Samsung SmartThings and an Amazon Alexa/Echo.
2. What is the point of the Hue Bridge or any other similar devices like Samsung SmartThings and Amazon Alexa/Echo in my Philips Hue smart light setup?
Answer: Philips Hue smart lights are designed to connect to the Hue Bridge ZigBee, even though recent models now come with Bluetooth. As a result, your Hue smart bulbs cannot connect directly to the internet. To do so, they rely on the above bridging devices to allow external control.
3. Can the Philips Hue Bridge connect wirelessly?
Answer: The Hue Bridge itself cannot connect wirelessly, no. It only supports an Ethernet (hardwired) connection to your home's network, such as a network switch or your internet router. This is to prevent interference between ZigBee and Wi-Fi connections.